Who are the players that matter most?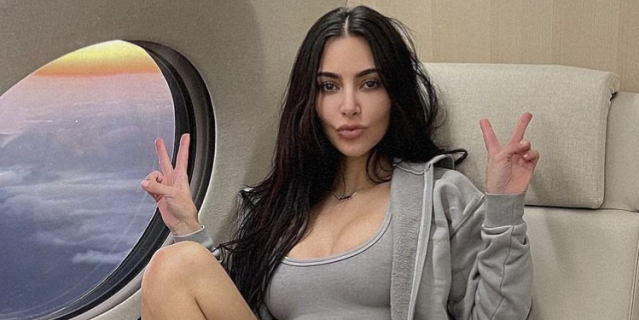 You guys, Kim Kardashian owns an underwear company (I didn't know either). It's called SKIMS. I assume it's like the rest of the Kardashian family enterprise clothing brands where it's high end prices for pretty meh clothes. I don't know. I'm not a women's underwear expert.
But I do understand money, sort of, and I understand when numbers are big. As of this morning, SKIMS is worth $3.2B (that's a B and that B stands for billion). That's more money than Saint Ryan Smith is worth. For underwear. That, unless some sexy time is happening or you ate a bad burrito and have to make a mad dash to the toilet no matter who is watching, nobody else is going to see. What a world we live in.
Now, this is not about the valuation of the underwear company. And this is not any sort of Kim K slander piece. We subscribe to the 50 Cent want of life that if you can get that bread, you should go get that bread. So, good for Kim.
This did spark a thought for me, though.
Who is BYU's underwear this year? (If any of you make a magic underwear joke here just know that you are uncreative, lame, tacky and I hate you.)
Who are the players on BYU's roster that we might not be paying attention to and that we might not see, but in reality, they are incredibly important and valuable to what BYU is trying to do next year.
Basically, who are the players on BYU's roster that are as important as Kim Kardashian's underwear?
We've got those answers, folks.
Connor Pay
Tejan Koroma was a staple along BYU's offensive line for four years. He was a special talent who anchored the group from the center position. He is a BYU legend in every sense of the world. When he graduated and moved on from BYU, everyone feared that the center position would be a weak point.
Instead, BYU plugged in James Empey and he picked up right where Koroma left off. For the last four years - minus a few games for injuries - Empey has been the anchor of the BYU offensive line. He has played at a high level the entire time he's on the field. Now, he is moving on from the program and BYU, for the first time in eight years, has a question mark at the center position.
This is where Pay steps in. He filled in for Empey when he was hurt this past season and he played really well. Going into 2022, Pay is the THE guy. The coverage assignments will be his to make. The shifts and the pre-snap reads will be his to make. He has a big job in front of him, and he has massive shoes to fill, but he has shown the potential to be great, great, great. He is going to need to be great, great, great.
Gabe Summers
The defensive line has felt the wrath of angry BYU fans on the internet for the last year. It's perfectly reasonable (unless you're attacking individual players and being a dick about it - then you're just a dick and if/when I see it on Twitter we will publicly mock you). The defensive line was wildly disappointing last year.
There are a lot of players who need to play better in order to turn that ship back around, but Summers will have a sneaky big role. Summers is versatile and when he's healthy, he has been one of the most consistent defensive linemen over the last couple of years. He needs some health this season and he needs to take a step forward. But he has the potential to do it. He has the potential to take a Zac Dawe-like step in the program this year.
Jakob Robinson
When Robinson moved to the safety spot, it seemed to work out really well. He is arguably BYU's best nickel back as well, but he showed really well on the back end of the defense and that's - at least on paper - where BYU has the bigger need.
At any rate, Robinson is still just a sophomore. He should still be getting better each year. He was good as a freshman and if he's better as a sophomore, he will have a strong case to make as BYU's most important defensive back. He's gotta have a big season if BYU wants to win 10 games for the third straight year.
Chase Roberts
Someone has to replace the production of Neil Pau'u, so why not Chase Roberts?
Keanu Hill is going to be in the mix as well, but Roberts is the player that we are going to pay attention to. He is supremely talented and, reportedly, really took off on the practice field towards the end of the year. From a talent standpoint, he can absolutely do what Pau'u did last year.
From a leadership and swagger standpoint, though, well, that remains to be seen. Pau'u's production was important, but BYU will find ways to replace that. Pau'u's swagger and knack for coming up with big plays whenever the offense needed one is different. That is the biggest hole on the roster next year. Roberts has the talent to fill half the hole. Does he have the mental fortitude that Pau'u had? If he does, BYU is in great shape.
Max Tooley
Short and sweet for Tooley. BYU needs linebackers to stay healthy. We're all going to talk about Payton Wilgar and Keenan Pili all summer long, but one Maxwell Tooley is just as important. When all of the BYU linebackers are healthy, Tooley gets to be a free-flying play-maker. When he is allowed to just make plays, he does such an incredible job.
A big year from Tooley will mean a big year for the defense. Because if Tooley is having a big year, that means the rest of the linebacker group is allowing him to play free and play all over the field.
Lopini Katoa
Feels like Katoa is always on lists like this, but he's still here for another year. Chris Brooks will, probably, be the guy in the BYU backfield. But if Katoa can take a step forward, he is going to get plenty of opportunities.
The former American Fork star is productive for BYU. He has been for his entire career. We know what to expect from Katoa. If he can - somehow - make a step forward this offseason and show he's even more than what he's been for the last few  years, BYU will be in a very, very good position.