The Things You Should Own To Optimize Your Football Season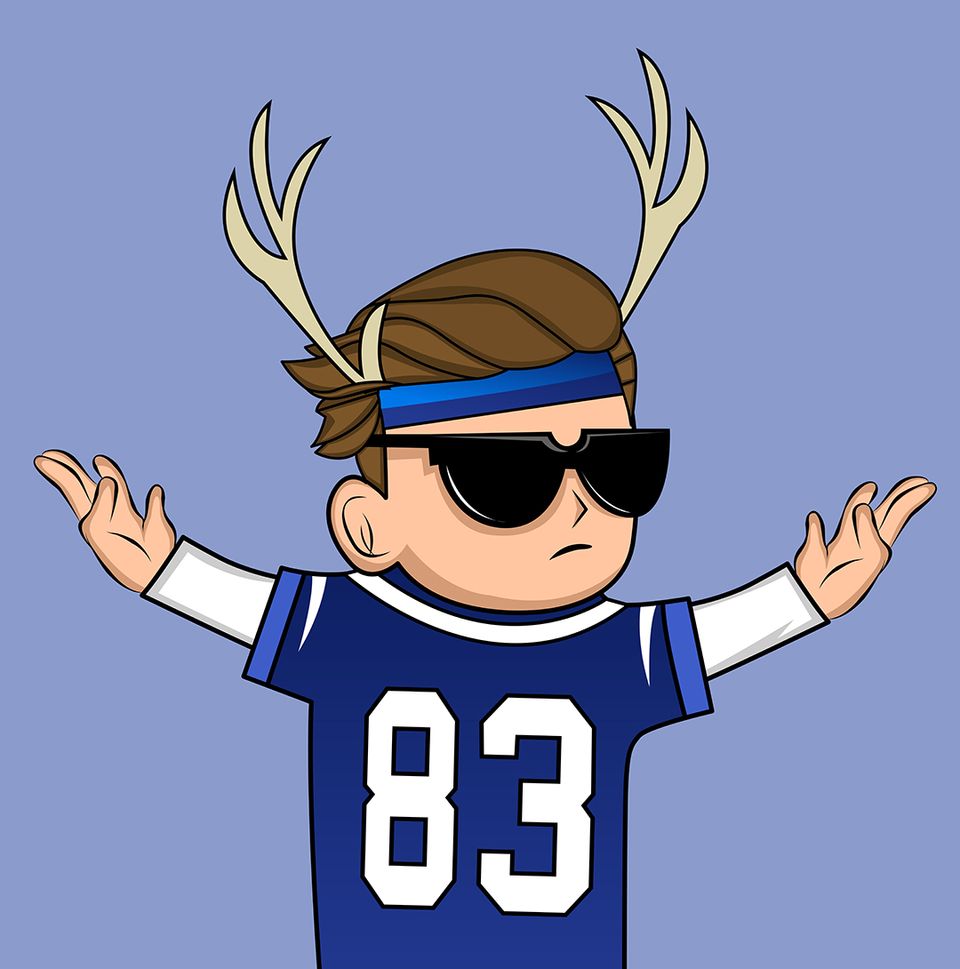 Fridays are for fun newsletters. So let's have some fun.
Football season is here. In just about two weeks, you will be able to plant your butt on your couch for an entire Saturday and watch various football games until you have bed sores.
Seriously, an entire Saturday. Because think about it - if you aren't watching all day long on Saturday, you could miss something that is critically important to your life.
You could miss bad announcers doing dumb things.
You could miss the dopest trick plays of the season.
You could miss Lee Corso dropping F-Bombs on live TV!
It's the best time of the year. So, invest a few full Saturdays into it.
We also have some things that will take those Saturdays to an even higher level. These are the things that will make your fandom reach a pinnacle that it has never reached before.
Without further ado, here are the 10 Things GEHB Promises Will Enhance Your Football Life:
Why you need this? Because it's awesome. Sure, it's meant for tailgating and to be outdoors, but think of what it could do for your personally. You can put four cans of Diet Mountain Dew in those cupholders and fill up the table with enough food to get you through the day without standing up. This is more than a tailgating tool.
9. BYU Jenga
Team themed Jenga? This will give you something to do with your kids during the unending number of video reviews during a game. When a PAC-12 ref decides to PAC-12 ref, you can play Jenga with your BYU blocks.
LaVell Edwards Stadium is an incredible place. It is the sanctuary of BYU football. And this canvas off of Etsy is one of the coolest depictions of the BYU cathedral that I've ever seen. Hang it over your TV so that you can remember that no matter what game you're watching, LES is home.
7. BYU Sweats
Look, we don't need to sell these. Get some comfy ass BYU sweats and enjoy all those late night kickoffs in comfort.
You're not watching football for an entire Saturday without cooking something on the grill. This glove will allow you to support the team while you're out at the pit. At the end of the day, we all know that it's each of our support while we are watching the game on at home that ultimately wins the game for BYU. If you aren't supporting the team at all times, that critical fourth quarter call might not go your way. Don't risk it.
No BYU brand. No real connection or tie to BYU. It's just dope as hell and should be part of everyone's lives.
I always saw these on TV and didn't know that they actually existed. They do exist. And they are glorious. And it will look beautiful on your pop up table.
When BYU drops a pass or picks up a stupid late hit penalty, you are going to want to swear and throw something. You can't throw the remote because that would inhibit the way you watch football the rest of the day. You can't throw your pop up table because of all the food. You can't sweat at your kids because of rules and long term trauma. But you can throw and swear at this dammit doll.
I really don't know why you need this, a snack helmet, and a pop up table. But it's awesome. If you have guests, you can put extra food there. Or you can use it to put your dirty plates and rib bones and make your kids take care of the garbage for you when the board is full.
This is a sign. But, don't use this as a sign. This is the kind of thing that can help you bring a victory for the Cougars. It's the perfect backdrop for a shrine. And shrines win games.
Elk Mode Shirts Are Here And They Are Spectacular
Isaac Rex has officially joined the GEHB team and we couldn't be more excited about it. We reached out to our incredible graphic designer (a.k.a. someone we found on Fiverr that was reasonably priced and spoke fluent enough English to understand the requirements) and this is what we came up with.
The Elk to the Moon!!!
Wallstreetbets was the Reddit board that made Gamestop a must-own stock this year. We were inspired by the avi that became the unofficial mascot for the forum and we are making The Elk a must-own stock.
All proceeds go to Isaac, so this is not a sales pitch to benefit us. (If you want to support GEHB, subscribe to the newsletter!) GEHB is covering the design, production and shipping of these shirts. Any net profit goes directly to Isaac. We keep nothing.
Support a player and get a dope shirt. There is no reason not to.
Injuries Are Piling Up But So Are "Injuries"
According to Kalani Sitake, BYU has yet to lose a player for the season. That's the good news. (Though, Talan Alfrey isn't playing this year but I guess his injury happened before Fall Camp, so the statement that nobody has been injured for the year during camp is still true.)
However, the rumor mill is churning and it appears that some players are missing time. It sounds like Miles Davis went down with a foot injury today. He'll miss at least the rest of camp, which is a bummer.
Fesi Sitake said that the Brothers Nacua have both missed the last few team sessions of practice due to injury, but they are pacing towards playing.
Kody Epps has been dealing with a foot injury and is slowly coming back to playing time.
The rumor mill says Brayden Cosper is dealing with a broken arm.
Lopini Katoa is dealing with a nagging muscle pull.
There are certainly more, but these are the ones that we know right now. All things considered, that's a pretty significant number of injuries that BYU is dealing with. As those injuries are confirmed by the coaching staff in coming press briefings, the ensuing freak out will follow.
But don't freak out, ladies and gentlemen. Most of these injuries are "injuries."
If it were game week, it sounds like most of these guys would be able to give things a go. The Brothers Nacua aren't expected to miss time. Katoa has no reason to participate in camp - his spot in the RB room is cemented and he understands the offense.
Some of them seem serious - Cosper and Davis, most notably - but them come from positions of strength.
Knock on all the wood you can find, but it seems like BYU is in a good position two weeks into camp. That's a very good thing.
Give 'Em Hell, Brigham is a 'freemium' newsletter. Make sure you subscribe to the newsletter so that you can continue to enjoy all the benefits that GEHB has to offer. Please consider supporting us and supporting the show.