Recruiting for Dummies, Chapter 2: How much value do you want your offer to have?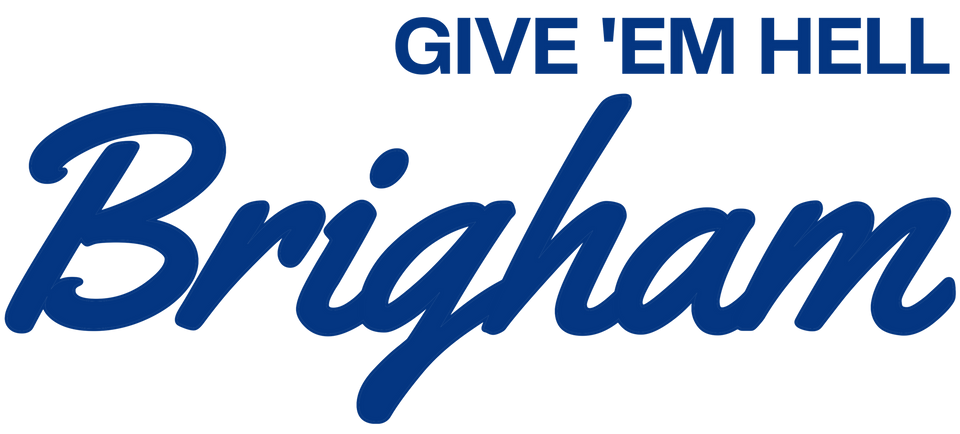 This newsletter is sponsored by our friends at Woodn Grail. Former BYU quarterback Alex Kuresa is bringing street wear to Provo by producing the dopest hats on the market. GEHB subscribers can use promo code GEHB10 for 10% off their purchase at woodngrail.com.
It's been a few weeks since Chapter 1 of Recruiting for Dummies, but in case you forgot, you can go back and get up to speed HERE.
Today is Chapter 2 of Recruiting for Dummies and we're going to get into a discussion about branding, about capitalizing on your brand, and about a fundamental piece of the entire recruiting process: The Scholarship Offer
What even is an offer?
First and foremost, let's talk about the word 'offer.' We all know what it means, according to the dictionary. If I'm presenting you with a chance to reject or accept something, then I'm offering you something. The word offer inherently implies that the recipient of the offer can choose to accept or deny whatever the offerer is presenting. In recruiting, that offer is a scholarhsip opportunity.
Let's talk a little bit about offers in non-recruiting settings.
Netflix once offered to sell their company to Blockbuster. According to a myriad of sources, Blockbuster essentially 'laughed in their faces' and rebuffed the offer.
Okay, so Blockbuster rejected the offer, right? Technically, yes, they did. But if Blockbuster would have called back the next day and said, "Well, actually, we do want to buy you." Netflix would have absolutely said yes.
Is that a new offer at that point? Or a change of heart about a previous offer? I'll let the Give 'Em Hell, Brigham attorneys figure out the semantics.
That is a scenario we see on the recruiting trail all the time. A school offers a scholarship, a player doesn't immediately commit, and then this 'offer' is standing out in the cold for an undetermined amount of time.
Cormani McClain is a five-star cornerback (yes, On3, Cormani is still a five-star no matter what you think of his recruiting trip to Colorado). BYU offered him months ago. McClain isn't considering BYU right now, but if he called up Kalani Sitake tonight and said he wanted to come to BYU, Kalani would undoubtedly figure out how to bring him into the fold.
Is that because Kalani would be offering the original offer that was extended months ago? Is it a new offer that materialized as a result of a more recent conversation?
BYU offered Kevin Doe about the same time that they offered McClain. If Doe called BYU today, his commitment wouldn't be accepted. Does that mean BYU didn't honor their original offer? Did it expire and, therefore, BYU isn't bound to do anything?
This ambiguity is a fundamental part of the recruiting process that is fundamentally misunderstood by avid recruitnicks. Not all offers are created equal.
There is no contract when a scholarship is offered. Even an 'official offer' that is doled out on August 1 is, largely, meaningless. A player can't take their 'official offer' letter and show up to school the next year and expect to have a roster spot.
National letters of intent are real and (mostlsy) binding. Those don't get signed until the signing periods.
So, what the heck even is an offer? Short answer: It's nothing. It's totally meaningless.
And yet, it's the most important and most discussed portion of the recruiting process. Offers are everything, but ultimately, the terms of an offer are meaningless and can change on a dime.
Alabama might offer a quarterback today, but Alabama might change their mind and not accept a commitment from that player tomorrow. Some schools have clear with the conditions of their offers. Some schools extend offers and, if they don't get an immediate commitment, just stop making contact with a player. That 'offer' was valid for just a few hours.
The NCAA doesn't define what an offer - at least as we know it on social media- is or what it means. So, schools take creative liberty and put their own terms on it. That's important to understand when you are starting to dabble in the recruiting world. Just because a player has an offer, doesn't necessarily mean that player is actually being targeted by a specific school.
So, seriously, what is an offer?
For all intents and purposes, an offer is a marketing/branding/advertising opportunity for schools. It is the college athletics version of an LDS pass along card. It is an invitation by a university to a specific player that says, "Hey, we like you and we think you should come check us out."
That's really all that it means. It's not binding. It's not official. It's just words. It's an invitation to learn more.
Even if a player accepts an offer, until there is an NLI that is signed, that offer can be rescined at anytime. An offer is nothing more than a free trial to check out a school's football platform, but that platform and the number of available spots on the team can change at any time.
It's weird. Offers are simultaneously meaningless and critical in the recruiting process.
Who decides what an offer means?
Branding time, folks.
Schools decide what an offer means, and believe me, it means something different to every team in the country. Hear me out...
If you received an offer from Scott Frost's Nebraska teams, it essentially meant that you were one of the hundreds of players that they liked basic level highlights from. Essentially, that Nebraska offer was an open invitation to take an unofficial visit to Lincoln, NE. The Huskers have offered 354 players in the 2023 class, at least according to 247. Clearly, they can't sign everyone they offered.
The decision to throw offers around liberally is Nebraska's decision to make. Frankly, that's what they feel that they have to do. They don't have the name recognition of a school like Alabama or Georgia to a modern-day recruit, so they can't just expect people to want to come to Lincoln. They have to invite people. And many recruits won't go somewhere unless they have an offer from that school. Nebraska addresses that situation by ensuring that everyone has an offer.
Compare that to Stanford. The Cardinal have offered 92 players in the 2023 recruiting class, an abnormally high number for them. Why so few, relative to Nebraska? Becuase Stanford knows who they are. They have strict admission requirements, they attract a specific kind of student-athlete who has a specific set of priorities. Stanford is prestigious, and they treat their football scholarship offers with more prestige than Nebraska does.
Does Stanford miss out on some players that they could get if they offered more freely like Nebraska does? Very possibly yes.
Does Nebraska miss out on guys they do offer because that player feels like the offer is just white noise and meaningless? Very possibly yes.
But like any billboard along the freeway, not every branding or marketing strategy will resonate with every single person. Schools have to determine what makes the most sense for them.
So let's talk BYU - What is their brand? And how do they use their offers?
To answer these questions, we have to take a step back and evaluate what the average-joe person in the country thinks about when they hear "Brigham Young University."
We can probably make a pretty robust list: Mormons, Honor Code, Utah, LaVell Edwards, LGBTQ+, racism, Big 12, Kalani Sitake, Zach Wilson, no sex, no drinking, Jamaal Williams, Jimmer Fredette, secret parties, Christ, Book of Mormon, white kids, cookies.
Fair or unfair, reality or fantasy, those terms are the words that pass through the minds of people when they hear 'BYU.' That list doesn't mean that BYU is inherently racist, but there are plenty of people who think that about BYU when they hear the name. That doesn't mean that Chris is central to everyone's lives at BYU, but when people search 'BYU' online there is a whole lot of Christ-centered content.
It's important for a recruiter to understand these things because it will help them understand how to efficiently capitalize on their brand.
If a common thought of BYU is 'racism' then BYU probably has to be a little more calculated when they offer a minority or someone who is completely unfamiliar with what BYU is. If they just drop an offer and expect that to spark a ton of interest, they might be completely missing the mark.
If a common though of BYU is 'Honor Code' then BYU can safely assume that most recruits who are members of The Church of Jesus Christ of Latter-day Saints will have a relatively easy time adjusting to the requirements of BYU. As such, they probably don't have to be quite as calculated when offering a member.
Understanding this branding concept is especially important for BYU as they head into the Big 12. They will be playing in Texas more than ever. The Cougars don't have the name recognition in the Lone Star state that they have in, say, California. BYU has to understand that their brand doesn't mean as much - or at least it means something different - in Texas.
Offers have to be extended differently. The subsequent recruiting activity after an offer is extended is important too. BYU has a chance to establish their brand from an off-the-field and from an on-field standpoint in their new conference footprint. That's a unique opportunity that most universities don't get to experience.
BYU also values education and they recognize it's a difficult school with robust competition in the classroom. They aren't as known as Stanford is, but they value their degree like Stanford does. BYU can employ their offers to help establish prestige.
"Oh, you were offered by BYU? Wow. You must be a driven student and have a lot of dedication."
At the same time, BYU is going into Big 12 Country and needs to show people in that footprint who they are. You might see offers to players who, realistically, won't ever come to BYU. But, BYU wants to be mentioned with other Big 12 schools. So when there is a player who is being courted by most of the Big 12, it makes sense for BYU to throw their hat in the ring so that the 'Y' logo is on every recruiting page on the internet with the rest of their conference peers.
Offers can be marketing for the football team. Offers can be a representation of who a student athlete is off the field. Offers can be prestigious or they can be simple invitations.
Offers can be a lot of different things. Understanding their nuances and trying to figure out what an offer means from each specific school will go a long ways in helping a fan understand some of the steps along the recruiting process.
Offers aren't all created equally. It's important to try and understand what offers mean from each school. When that becomes more clear, the recruiting process starts to make more sense as a fan. And when those things become more clear, it becomes significantly easier for a school to recognize the areas of recruiting where they succeed and where they need to improve.