I guess we need to talk about how transfers come to be?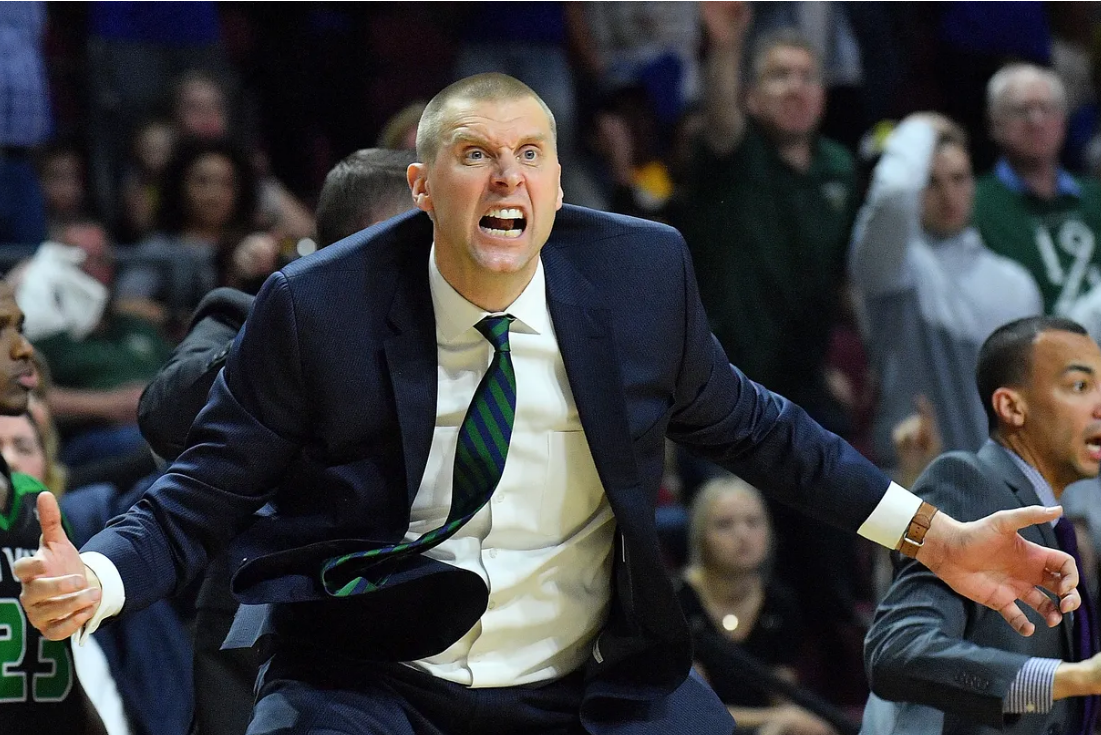 The deadline for players to enter the transfer portal and still be eligible for fall sports this was was yesterday, May 1. As a result, we saw a flurry of transfers across all sports last week. A flurry? A flurry is wrong. It was full-fledged white out conditions of a blizzard. Hundreds of players hit the transfer portal.
This led me to tweeting this.
Ladies and gentlemen, not all transfers are created equal. And, apparently, the internet has not learned that lesson yet. So, let's talk a little more about it.
The easy answer to this question is this: Yes. They absolutely can. But once I graduated high school, I stopped being easy. So let's get a little more detailed than that.
The un-sexy truth that people don't want to accept is that college coaches - at BYU or otherwise - are all generally the same. They have a job to do and that job is to win. And if a player isn't helping them win then they will absolutely move on from that player.
We're talking about cuts. And it happens all the time.
When a player signs a National Letter of Intent, they aren't signing a four-year scholarship guarantee. They are signing an annual scholarship that is renewed each year. In most cases, that renewal is nothing more than a formality. But it does give athletic programs built in 'outs' in the event they want to move on from a player.
In 2015, in the midst of 'player power' arguments, the Power 5 schools made a huge announcement. They said that they were guaranteeing the scholarships of all of their athletes for four full years. It was a celebrated decision.
But in the fine print of their new policy? The only change was that universities could no longer cancel a scholarship for athletic reasons. Basically, if you sucked as a player, your P5 schools can't say "you suck as a player."
They can still say your injury is going to prevent you from playing so they are removing your scholarship. They can still say that you aren't on an academic track that will lead to long-term eligibility. They can still say you broke some sort of university rule and therefore you can't be on scholarship anymore (read: Honor Code). They still have a ton of ways out of a scholarship. They just can't tell you that you are off scholarship because you stink.
To wildly oversimplify everything: That rule wouldn't exist if kids weren't just getting cut.
Scholarships aren't guarantees and college athletes aren't employees in a union. Aside from managing reputational risk, schools really have no consequences for pulling scholarships. And it happens all the time.
Whether you're a BYU fan reading this or you are a fan of some other school who stumbled upon this site, I have a very important announcement to make to everyone:
The coach of your favorite program is employed to win ball games, not to win any debates on morality or fairness.
Coaches kick players to the curb all of the time. Literally all of the time. And it starts as soon as the recruiting process starts.
Early in my career as a recruiting journalist, a very well-known, well-established, and well-connected recruiting expert and I were talking at a camp. We were watching a kid who had just de-committed from USC play. The conversation was about the decommitment and I asked this reported something to the tune of, "Why would (the player) decommit from USC?"
His answer was simple and enlightening.
"Unless they immediately commit to the SEC, kids don't decommit from USC. Hard stop. No recruit has ever just woke up and said, 'I'm not going to play for USC.' Read between the lines, Hansen."
He was right then. It's even more right today. And the emergence of the transfer portal made that kind of thing more common throughout players entire careers, not just the recruiting trail.
Let's take Seneca Knight as an example and learn the lesson I learned at the camp all those years ago. Let's read between the lines.
12 days ago, Knight said this (I'm happy that I was part of this somehow, what a world).
Eight days later, he tweeted this.
Well that's a tone change! Two days after that?
Let's just walk through the facts here, yeah?
Knight started at SJSU, transferred to LSU, and then transferred to BYU last year. That means he has already used his free transfer AND received one waiver so that he could immediately eligible. He has already played four years of college ball, meaning he has one year (thanks to the funny COVID exceptions) of eligibility left and an available redshirt year.
Unless he gets a second waiver from the NCAA during his third transfer, Knight would only have one path to eligibility next season - graduation. At this point, graduation from BYU is not imminent. In fact, it's downright unlikely.
Is he going to transfer as a fifth year senior, sit out a year and use the redshirt year, and then play in the 2023-2024 season? Maybe, I guess, but boy that doesn't seem fun.
There are a few things that we know that will lead us to a very safe conclusion of what happened here.
Knight took to the internet and used me to help get his story out - he wanted to stay at BYU and was committed to doing so.
He had a cryptic '#bet' tweet two days before his name publicly hit the transfer portal. Remember, schools have 48 hours to enter a name into the portal from the time the conversation happens.
He has an extremely difficult path to eligibility for this upcoming season.
Why would he transfer?
He was forced out. Kicked to the curb. Cut.
Now, was there some kind of conversation where Pope and Co. made it clear that Knight's life would be a living hell had he stayed at BYU? Maybe. Did they make it clear that he would be relegated to a scholarship water boy with no chance of earning playing time? Maybe. They almost certainly didn't come out and say, 'dude we think you're not very good so we're moving on - sorry.'
But they could have!
And semantics aside, there was no reason for Knight to transfer. He was forced/coerced to transfer.
So yes, even BYU kicks dudes to the curb. It isn't right. It is a terrible look. But it is part of the college athletics game. Every head coach in the country does it. Because if they don't and they lose games, those coaches could be fired next year. And as much as coaches want to do right by their players, they won't sacrifice their families livelihood to make it happen.
Yes.
But again, I'm not easy anymore.
The roster is bleak right now, there is no question about it. The numbers are depleted and BYU has four scholarships to fill.
It's also May 2. A full roster on May 2 doesn't mean anything whatsoever. As long as the roster is full by September, it doesn't matter. So the notion of 'a full roster' kind is mostly fiction until the season starts.
I mean, BYU ended this past basketball season with a full roster. They had no scholarships to play around with for the upcoming season. Then a whole bunch of transfers happened and the roster was suddenly not full.
But it will be full again. So no need to worry.
So in summary...
The transfer portal has made it easier than ever for players to transfer. Sometimes, they hate their situations so they leave. (Hello, Arizona State football where players are leaving en masse.)
Other times, coaches are forcing players to the portal in the name of improving their roster for the next season.
Coaches are also hired to win games, not build men. Some coaches, like Kalani Sitake, really, really, really care about building their players into great men. If you only listen to Sitake in press conferences then you would think that was his top priority.
But if you get in your hot tub time machine and go back to 2017, there wasn't a whole lot of 'building men' talk from Sitake. There was lots of talk about having to correct issues and finds ways to win more football games. Why? Because if head coaches don't win, they get fired. And if they get fired, they can't build men at all.
Winning is first. Everything else is second. If coaches think a player is standing in the way of wins, they will 100% and absolutely find a way around that player. That's just the way the game works.
And this is the way the game will continue to work in the transfer portal era.