Maybe BYU's schedule isn't actually all that difficult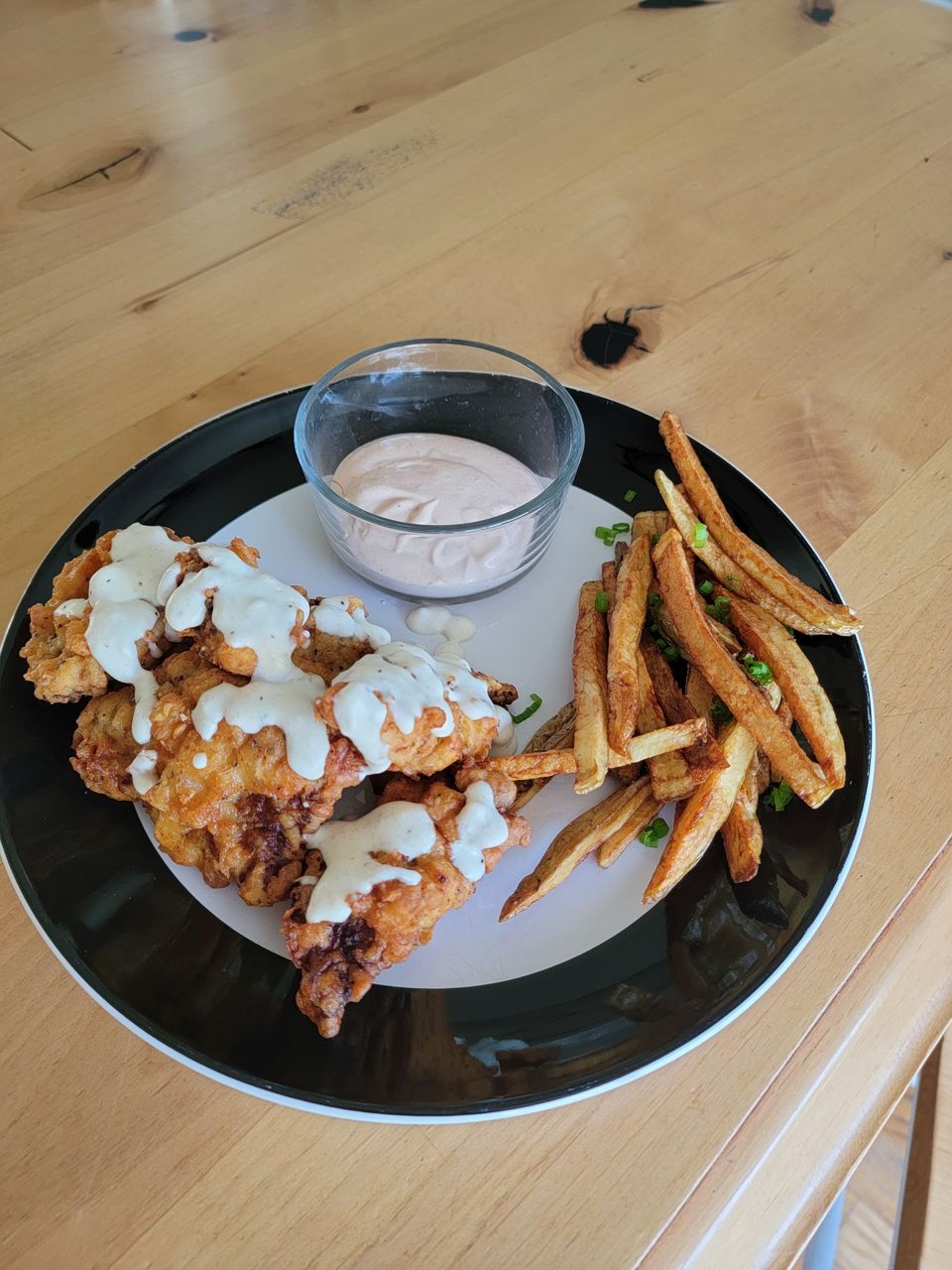 If we're sticking to our brand, we have to complain about preseason polls before we get too far into this. The USA Today Coaches Poll was released this week and it's full of its typical preseason blather.
Texas, fresh off of firing their coach, is ranked inside the top 20 at #18. LSU, fresh off their 5-5 2020 season, is ranked #13. Perennially overrated USC checks in at #14. Preseason polls are stupid and based off of nothing but recruitng rankings and name recognition.
But let's veer off brand for a little bit and assume that the Coaches Poll is at least sort of accurate. In reality, it probably is. The order will change as the year goes on, but the teams identified in the early poll are typically the teams who are the best as the season goes on. There are exceptions (like 2020 LSU) but it's usually close-ish.
What do we learn from the poll this year?
Maybe BYU's schedule isn't actually all that crazy hard. Let's take the 'others receiving votes' section and extend the rankings out a little bit and see what we get.
Arizona - Unranked
Utah - 26, 145 points
Arizona State - 28, 90 points
South Florida - Unranked
Utah State - Unranked
Boise State - 36, 27 points
Baylor - Unranked, no votes
Washington State - Unranked
Virginia - Unranked
Idaho State - FCS
Georgia Southern - Unranked
USC - #14, 655 points
BYU checked in at 31 with 53 points.
There were 34 additional teams who received at least one vote in the debut poll. If we accept these rankings to be a reasonably acceptable measure of who the best teams will be this year, BYU only plays four games against teams inside the top 59(!) teams.
Some context is needed. UAB received 3 votes and I'm much more nervous about a game against Baylor than I would be about a game against UAB.
Ball State received 5 votes and I would feel a lot more confident about BYU beating Ball State than beating Wazzu on the road.
But even with the additional context, we have to ask the question: Is BYU's schedule really that difficult this season?
BYU's 2020 season was filled with cupcakes and nobodies. That is indisputably true. But, even against a bunch of cupcakes and nobodies, BYU did play games against Coastal Carolina, Boise State, Houston and UCF. All of those teams checked in with at least some votes in the preseason coaches poll. That's the same number of teams who received votes in this year's poll.
Nobody will compare this year's schedule to last year's and say that it is easier, but the gap might not be quite as big as it seems on paper.
Arizona has been a disaster for two years. They have not won a single game in their last 12 tries. Now they are breaking in a new coaching staff and looking to win a football game for the first time since they beat Colorado on October 5, 2019. The Chinese person who ate the bat that ruined the world hadn't even identified the bat yet. (But the Chinese scientist who was cooking COVID petri dishes might have had things ready to go, who knows.)
Baylor isn't the Baylor that Matt Rhule coached anymore. In 2019, Baylor went to the Sugar Bowl and gave Georgia a run for their money. In 2020, Baylor lost to middling Texas Tech and had to fire their offensive coordinator. The Bears have talent, to be sure, but this isn't the same team it was just a couple of years ago.
Washington State was a mess last year. They beat Oregon State to start the season and then the best thing that they claimed was a first half lead against Utah. They lost their final three games of the season by multiple touchdowns in each game.
Virginia is a big game because of the emotional appeal of Bronco Mendenhall and Co. coming back to Provo. But if it were anyone else coaching the Hoos, this would be a game that BYU fans would expect to win. Virginia was blown out by Wake Forest last year. They have questions up and down their defense and the quarterback play of Brennan Armstrong has been ho-hum at best.
Those are four games against P5 teams, but those are four games that BYU fans should expect to win. The P5 monicker is a fun thing to talk about, but when it comes to football talent on the field - the Cougars are the better team.
BYU should knock off teams like USF, Utah State, Idaho State and Georgia Southern by multiple scores this year.
Those are eight games that will, barring unforeseen circumstances like injuries or weird COVID stuff, be games where BYU is favored going into the game. Not only should BYU win those games, BYU fans should EXPECT to win those games. Losses always suck, but losses in those eight games would be downright disappointing.
That leaves BYU with the remaining four games against really tough teams. Three of those games are at home - and none of those opponents are ranked inside the top 10. Could BYU lose? Of course they could! And they will probably be underdogs heading into each of those games except maybe Boise State. But they aren't games that will be impossible.
All of this comes down to one question - Is BYU as good as we think they are?
Time will tell, but it sure feels like they are. There is talent across the board, a coaching staff that has found its groove, and three quarterbacks who are all capable of driving teams down the field. That's a good recipe for another big season.
WEEK 1 - STEAK FINGERS
Lucky Wishbone is a fast food staple in the Tuscon, AZ area. The first location was opened by a school teacher in 1953. Now, nearly 70 years later, there are eight locations in the greater Tucson area. That's a pretty incredible run for a restaurant that was founded by a school teacher, eh?
One of the staples of Lucky Wishbone? Steak Fingers. In fact, their sign says that the steak fingers are world famous. So, they're a pretty big deal.
What is a steak finger? It's something that should be on every diner menu across the world and the fact that it isn't is an absolute travesty. Basically it's chicken fried steak fingers. They're incredible and you'll feel like you're on a cattle drive with cowboys when you eat them.
They are also the perfect game day food. They are quick to make, easy to eat, and delicious. Here is how I do it:
Ingredients:
Cube steak (as much as you want. I did six patties so this recipe is measured out to do that much.)
Flour (2 c)
Banking Power (1 TBS)
Corn Starch (1 TBS)
Your favorite steak seasoning (I used Cattleman's Grill Ranchero Seasoning, but use whatever and use as much as you want to season your batter with)
Buttermilk (2ish c)
2 eggs
Heavy Cream (1 small carton)
A whole bunch of oil to fry
Steak Finger Steps:
Cut the cube steak into strips
Mix the eggs and the buttermilk together in a bowl
Mix the flour, baking powder, corn starch, and steak seasoning into a separate bowl
Heat oil for frying (I used my deep fryer, but you can use anything - just a hot apparatus of oil)
Bread the fingers by going buttermilk to flour to buttermilk again to flour again. Double coat these bad boys. Set them aside on a tray or wire rack for a while before frying. This allows the meat to take on a little more of the seasoning.
After the strips have sat, fry them in the oil until golden brown. Roughly 5-6 minutes a side.
Rest the completed strips on a wire rack.
Gravy Steps:
Take some of the oil you used for frying and mix it in with about a half cup of flour for a reaux. You can use butter, but the fry oil is a nice touch. Mix until fragrant.
Add in your heavy cream and mix together until it's smooth.
Add seasoning - ton of black pepper, salt, the steak seasoning you used, whatever.
That's it. You're done. And you're ready for BYU vs. Arizona. It's a late kickoff, so make sure you eat these incredible fried steak fingers with a side of Tums.
BUILT BAR DEAL IS ABOUT MUCH MORE THAN BUILT BAR

I snuck away. I turned on the TV in the Montana bunkhouse and sent the kids to a room by themselves. I told my wife that we needed some snacks for the night and asked that she go to the grocery store. I have approximately 30 minutes to offer my thoughts on BYU's deal with Built that will cover the tuition of all 36 walk-ons on the team, and provide every scholarship player $1000 throughout the year.
Thought 1: This deal is dirt cheap. Let's take some rough estimates here at how much this deal is going to cost Built.
$1000 for 85 scholarship players = $85,000
$6000 for 30 LDS walk-ons for one semester times two semesters to cover the full year that Built committed to = $360,000
$12,000 for six non-LDS walks for one semester times two semesters to cover the full year that Built committed to = $144,000
These rough estimates equate to $589,000
Built already has a relationship with Built and the company committed to a longer term deal, but in the immediate future, this is a reasonable guess of how much this will cost. Hell, even if we round up to an even $1,000,000, do you realize how little that is in the world of online marketing? The amount of publicity that Built got today is worth far more than the amount of money that they paid for walk-ons to go to school.
Like Michael Scott and Pam Beesley taught us about negotiations, this is a win-win.... WIN!
Thought 2: BYU didn't consult at all with the government of Utah or the NCAA on figuring out whether this is legal or not and that is AMAZING!
There are no NIL laws in Utah. Most states (I think all but like six or seven at this point) have passed some sort of NIL legislation that creates parameters that schools and athletes have to work in. Utah is one of the six or seven who has nothing.
In some of the states (many of the states) where rules are established, this kind of deal would be illegal because it treads MIGHTY close to pay-for-play. In fact, the NCAA might even say that this falls under pay-for-play if they really wanted to dig into it (I mean, if it was BYU then they might call it pay-for-play but if it was Ohio State then they would shake hands with the Buckeye administration and tell them good job).
But, BYU didn't view this is as pay-for-play. Each walk-on will make two appearances at a Built event this year. Scholarship players who are receiving less money will only appear at one. You have to imagine these appearances will capitalize on all of today's positive publicity and be done in conjunction with the entire team, thus giving Built even more bang for their buck.
BYU could have asked for permission. They might have been shot down if they did, though. In fact, I think it's more likely than not that the NCAA or the state of Utah would have put the kaibosh on this deal. Even some conferences might have said this is a no-go for schools who want to make a deal like this. Regulating bodies don't like gray areas.
But BYU felt good, they moved forward quickly and quietly, and now it would be a catastrophically bad PR event for a reeling NCAA to come down after the fact and say that this deal breaks the rules.
BYU took a gamble here, folks. They took a calculated risk and made a decision to play in gray area. They also did the same thing last year when EVERY school west of Texas decided that they weren't playing football and BYU went ahead and played anyways. Twice in a 12-month span you have seen conservative BYU be UBER-aggressive when it comes to how they conduct their business.
And that is why BYU won't join the Big 12 unless there is an ungodly amount of money involved. BYU has found its autonomous mojo and they are whipping it around like a prize stud in a field of mares in heat. (Too much of a visual? GRAY AREA, BABY!)
Thought 3: There aren't many other schools who can or will pull off deals like this. Sure, there might be schools who do full-team deals that earn more money for scholarship players, but there aren't many who are going to do this for walk-ons.
Why not? Because there aren't many companies who will do this for walk-ons.
Walk-ons aren't seeing the field at Alabama. No Alabama business wants to pay a premium to help a walk-on who you'll never hear about in Tuscaloosa.
But at BYU, walk-ons are as much a part of the team as the scholarship guys are. Walk-ons play a huge role in plugging gaps from mission comings and goings. BYU puts a premium effort on the way they recruit walk-ons and they get high quality walk-ons because of it - Dax Milne, Tyler Allgeier and Payton Wilgar types.
BYU is a unique football program. Built is a unique company. And this team combines to make one of the dopest things that you are going to see this football season. It is the scholarship reveal of all scholarship reveals.
And my 30 minutes are up.