Bunko Night Q&A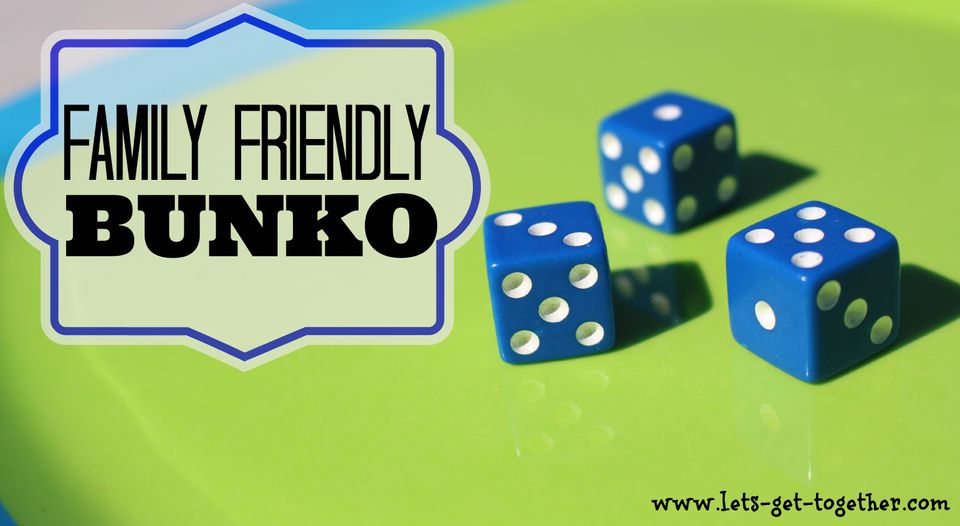 When I was a high school aged lad, there was a little fillie I knew who had a little bit of a crush on me. I was never particularly interested in this young woman in any sort of a romantical way, much to her chagrin. She had taken the courageous step of asking me out on a handful of occasions but I always had other plans - many of which materialized out of thin air - and was forced to turn down her invitations.
Why? Because I simply did not find her attractive. And now, some 20 or so years later, I'm an overweight bald man with a bald spot in the middle of my beard, right under my chin. Ultimately, karma cursed me for the story that I'm about to tell you.
One Friday evening this young lady took the bold step forward and asked me out once again. This time, however, she added a little extra flare to the invitation.
"My dad just got a new XBox 360 we could play. I have the new Halo!" she said.
Like the young ass hole that I was, I put some contingencies on what it would take to have the privilege of hanging out with me.
"I would love to come over, but all of my friends are over here with me. I wouldn't want to leave them behind," I replied.
"Bring them with you!"
I was excited to play Halo on the new XBox and I knew my friends would be too. So, I quickly called them up and brought them into the loop of my lie that they were all hanging out with me. Once they arrived at my house, we made the trek to her house.
I brought four friends with me, which meant there were six total people who were playing XBox. Two people had to sit out and wait for the losers of the next round to rotate controllers out. As luck would have it, after about 90 minutes, it was me and this little lady who were the odd-men out. At this point in time, I got the look from my friends.
Now, I was an idiot and didn't immediately recognize what the look meant. One friend send a quick text and sent it to me. "Bro, you have to take one for the team if we want to keep playing."
I knew what it meant. This girl was infatuated with me and wanted some... quality time. I knew what needed to be done in order for our evening on the XBox to continue. So, I took a deep breath and said the magic words.
"Hey, why don't you show me around your room or something?"
We went back to her room and did what hormonal teenage Mormons do. 30 minutes or so later, I returned for my round with the XBox controller. We ended up playing for another two hours. The two hours of passionate smooching with the girl I had zero interest in bought my friends and me a night playing Halo on a new console that none of us could afford.
On the way home, my friends patted me on the bank and thanked me for my service.
Why do I share this story? Because I want to show you the kind of selfless person that I am. I am willing to do the things that need to be done in order to better the lives of those around me. And that is what ultimately had led us to this newsletter tonight. My wife is at Bunko with all of her girlfriends. So, I am here with nothing better to do but write this newsletter to all of you. My wife goes out and plays with her friends while I bite the bullet and do a Q&A with all of you. Is it an exact parallel? Maybe not. But it's exact enough for me. Let's get to it.
Besides the trusty brisket/ribs/pork butt, what's your favorite slow smoke?
More and more, I'm becoming a seasonal smoker. I just don't have the patience or attitude to get out and do things in the cold. So, I'm not smoking anything as much as I would like to. So, when I do, I find myself going to my absolute favorite thing to smoke: chicken wings.
They're not slow, but man, they're delicious and they are super easy to do.
I mean, give me your take on the VPR drama.
I think Tom sucks. And frankly, I don't think this is the first time that he's cheated on Ariana.
What I have enjoyed, though, is Utah girl Lala has come out guns blazing. She's ripped everyone for being fake (lol, it's Vanderpump, come on) and she's ripped apart the fake relationship that was Tom and Ariana. But my favorite thing that has been under her eye of horror has been ripping apart attorneys for sending things to her personal email inbox. What a damn thing to be pissed off about. I love it.
How are the kiwis doing?
For those who don't know, I had a certain operation performed on a certain bodypart that will prevent me from having any additional certain children. Four days later and I think I'm back to normal. Appreciate the concern for Manland du Jeff.
What shows are you currently watching?
I just wrapped up The Americans. If you haven't watched The Americans, you should rectify that immediately. It's such a good show and it deserves to be talked about in the same light as Breaking Bad. Now I'm switching gears a little bit and starting The Goldbergs, another criminally underrated show.
What are you eating while you watch March Madness?
Whatever crappy food I get from a crappy Mesquite, NV casino.
How much do you bench?
Lol.
What's your favorite color?
Contrary to my BYU blood, my favorite color is not blue. It's green.
Will BYU football have any first team All-Big 12 players this year? Who would be the top candidates if so?
I think there are only two guys who are even on the radar for that kind of honor right now: Kinglsey Suamataia and Connor Pay. Of the two, Kingsley is the one that I would bet the most money on. He has the skills to be a first-round draft pick next year. If he reaches that level, he can absolutely be first-team All-Big XII.
What is the best way to cook steak, chicken and a burger? Must know these things.
I'm a cast iron skillet guy on a steak. People will say the grill all they want, but a hot skillet and butter being basted? Nothing better.
As for chicken? Marinated and grilled, nothing better.
Burgers? Give me a flat top and let me cook it the same way Dick McDonald would have done it at the original McDonald's before Ray Krock bought him out and sold out to make dollars. Smashburgers are preferred. Nothing better than a slice of fake American cheese on a crispy burger patty.
If you were the parent of a high school recruit and you (secretly of course) wanted your son to choose BYU football, which coach would you hope becomes his primary recruiter and why?
Jay Hill. There are a lot of coaches that I like on this BYU staff, but Jay Hill is the complete package. That dude grinds. He loves his players, he gets the most out of his players, and he's as genuine as they come. That's my guy.
Pork or beef ribs? If pork: baby back, spare, St. Louis, or country-style? If beef: short ribs or back ribs? English or flanken cut?
I like the taste of beef ribs better and I think they're more fun to cook. But when it comes to utility and ease, it's all about baby back pork ribs. They're the easiest and when people think of 'ribs' that's exactly what people think of. Just a classic St. Louis cut rack of baby backs.
Did BYU pick the wrong Mark four years ago?
No. Mark Pope was the right guy for BYU, without question. That doesn't mean he is necessarily the right guy tomorrow, but he was absolutely the right guy today. I love Pope's personality and I think he reinvigorated a BYU basketball program that needed some life injected into it.
The makings of a good coach, though, are how they adjust and maintain staying power. Alabama football used to be a defenisve powerhouse that only needed 14 points from their offense. Now, they are an offensive juggernaut. Nick Saban adjusted and changed and that's what makes him Nick Saban. Pope has tried a strategy that has relied on the transfer portal and one-year rentals. It worked initially, but the challenges are clear today. He needs to show he can adapt as things require. If he can't, BYU needs to consider finding a new leader.
But was he the right guy a few years ago? Absolutely yes.
What are your expectations for BYU basketball  for the offseason now that the season is over?
Man, I just want to see some continuity from this program. A few players - like Rudi Williams and Gideon George - have no choice but to move on. But I would like to see the rest of the roster's attrition stay at a minimum so this team can build something as a unit.
But, frankly, I don't expect that. I am expecting coaching changes and at last a few players to hit the transfer portal.
What books have you read recently and what would you recommend?
The thing about books is that they aren't movies. I always want to read more books and I always try. But at the end of the day, movies are so much easier, ya know?
I did recently read 'The Subtle Art of Not Giving A F**k' and I would recommend it to anyone.
Say you were the director of recruiting at BYU. What are your top 5 priorities to compete in the Big 12?
I think there are lot of directions that I can take this question so I'll just focus on adminstrative and operatinal tasks more than positional needs or anything like that.
Either a marketing firm or partnering with the marketing department at the school and bring marketing into the business of BYU football.
Create a plan that outlines how much time is required of each position coach and when that time is required. When the head man signs off on it, then I integrate that into my day-to-day plans and create clear KPIs that each coach is responsible for.
Assign an assistant recruiting director to each position coach.
Engage more with the fans and bring recruiting to life. There is a notion that keeping things secret will keep kids under the radar, but I don't think that is true anymore - at least not if you're recruiting the right guys in the Big XII. So, throw that away and make recruiting something that the everyday fan feels they are part of.
Develop a true value prop for BYU's NIL programs that goes beyond just cash in pockets. Show exactly what the value of a BYU degree and the BYU network is. And make sure that is engrained in the heads of every coach and every representative of BYU so your message is clear and consistent to every play you want to join your program.
Most needed athletic improvement BYU needs to invest in with new $$$?
Make the fan experience a little better and then just come up with a full-scale plan for an athletics upgrade. I think having a plan and a well-documented goal of where you are going with athletic facilities at a large scale is more important than any individual upgrade would be.  
Recruiting question, who do you see as our best recruiter on staff and do you think new regime can attract those high 3 to 4-stars that we seem to lose to often?
Jay Hill, for the reasons stated above.
Gimme a recipe that I can eat one of for every time BYU gets a sack this year.
I don't think you want to cook that much. So, hows about you get yourself a big, fat bag of Reese's and have one for every sack. I think BYU will end up with significantly more sacks this year than they have in the last several.
Best place to eat in Davis County?
My beloved motherland is notoriously bad for food, which is sad. But, Burly Burger is South Weber (which is actually Davis County, weirdly enough) is fantastic.
What is your favorite food to cook on each of the main cooking apparatuses?
Flat Top: Smashburgers, for sure.
Smoker: Wings and ribs are close, and anything breakfast related.
Fire Grill: Chicken breasts, probably. I don't use a ton of the fire grills.
Oven: Steak
Air-Fryer: Little quesadilla pizza things. Tortilla, pizza sauce, cheese, pepperoni, five minutes in an air fryer. Boom!
This was fun, everyone. Until the next Bunko night!