Let's start the week with a realignment reset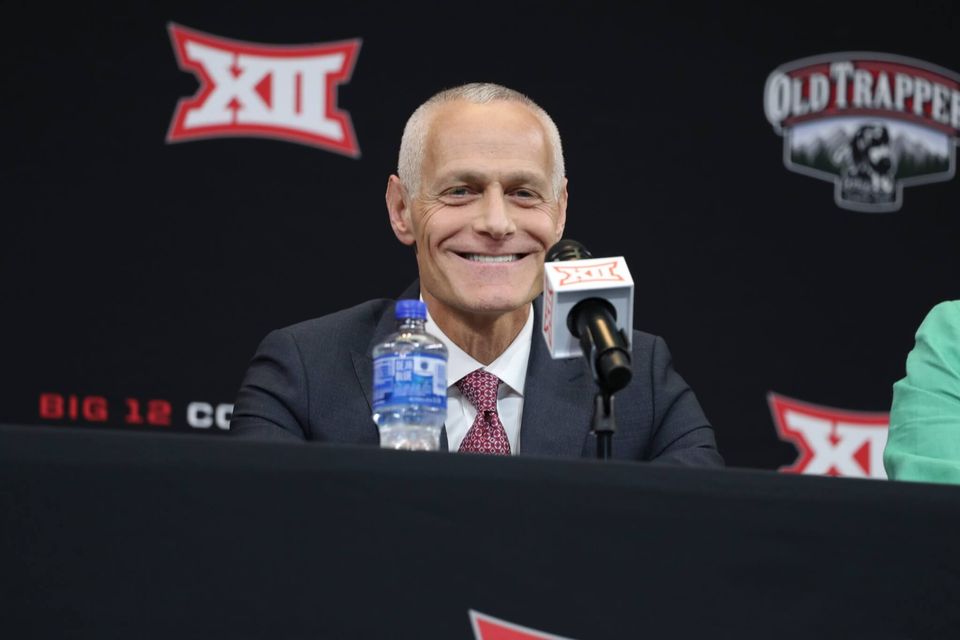 A new week is officially upon us, ladies and gentlemen. And because George Kliavkoff and the PAC-12 talking heads are still talking like there is an urgency to find a TV deal while taking their sweet time to fine one, we get another week of rumors. So, let's reset the week that was and take a stab at what we hear in the week that will be.
Oregon is "way on board with the PAC-12"
PAC-12 reporter John Canzano reported that his sources have told him that Oregon is 'way on board with the PAC-12.' Apparently, Canzano's sources are the tween-aged daughters of PAC-12 decision makers. That's the only explanation for using the phrase 'way on board.' If that's not the case then we have some significantly bigger questions to tackle when it comes to Canzano and his sources.
What are some of the other things that you have been 'way on board' with in your life? I was way on board with bonfires at the park in high school. I was way on board with going to Lagoon for a day-date before Prom my senior year. I have been way on board with with going to Wendy's for lunch too. But I don't know that I've ever been way on board with anything more serious than a milkshake. But hey, Oregon is way on board with their conference so I guess that's a good sign.
The PAC-12 is considering adding up to four schools
In Canzano's report, he also noted that the PAC-12 is considering adding up to four schools to the conference. That's right, ladies and gentlemen, four schools could potentially be added to the PAC-12. The same conference that mocked the Big 12 for adding four G5 schools (never mind that those G5 schools have been wildly successful against the PAC-12, against their peers, and in Cincinnati's case, getting into the CFP more recently than any PAC-12 school) is considering adding four G5s.
According to Canzano, these three schools are unlikely to be considered by the PAC-12: Boise State, UNLV, and Fresno State. We already know that San Diego State and SMU have been considered by the PAC-12.
If not Boise, UNLV and Fresno, who else could the PAC-12 seriously be considering for inclusion?
Colorado State? Tulane? San Jose State? Rice? Tulsa?
If you take Boise, UNLV and Fresno off the table, the potential candidates for expansion get downright laughable in a hurry. For a conference that mocked the Big 12 for adding BYU and UCF, it's a pretty sad state of affairs that there are even moderately serious conversations regarding Colorado State or Rice happening.
But hey, Oregon is way on board.
Others are maybe not-so-way on board
Other reporters with employers behind them are singing a different tune. CBSSports' Dennis Dodd reported that the 'Four Corner' schools have been in contact with the Big 12. Arizona, Arizona State, Colorado and Utah have all been in touch with the Big 12 and could potentialy exploring joining the conference.
Stewart Mandel and Max Olson of The Athletic also reported the same thing.
That's a pretty stark contrast from the Canzano report where everything in PAC-12 land is still puppy dogs and rainbows. Let's think about what those four additions could mean for the Big 12 while we take off our BYU fan hats for a minute.
Despite what you hear from fans throughout Salt Lake City, those four schools fit in just fine academically with the Big 12. Obviously, the Big 12 isn't on the same tier as the PAC-12 academically, but if you take away Stanford and Cal, it really isn't that different.
US News ranks every university in America each year. This is how the new Big 12 and the new PAC-12 schools stack up against each other.

The PAC-12 average ranking is 97.4 (107 if you were to remove Stanford). The average Big 12 ranking is 147. If you were to add the four rumored PAC-12 schools to the Big 12, the new average would be 137. It's not the same tier as the PAC-12, to be sure, but it's not nearly the contrast that some people would have you believe. Academically, Utah, Arizona, Arizona State and Colorado are much more closely related to Kansas, Iowa State and UCF than they are to Stanford and Cal.
Regionally, the addition of those four would really solidify an expanded Big 12 footprint. Suddenly, BYU goes from sitting on a little bit of an island in Provo to having four conference friends in bordering states. It makes a lot of sense.
And, much to the chagrin of BYU fans, Utah would be a great addition to the football prestige of the Big 12. No, they aren't Alabama, but they are a quality team that has made noise nationall. It would help the conference in a big way. Arizona and Arizona State both have potential to be very good, even if they haven't been recently. Colorado was a fine program during their Big 12 days and a return to the conference could help their on-field product.
It's not exactly like adding Texas or Oklahoma, but the combinatino of Arizona, Arizona State, Colorado and Utah would help the league.
Maybe Oregon and Washington actually aren't way on board
Colin Cowherd is reporting that the Big Ten is mulling the potential of adding Oregon and Washington at a reduced revenue share. And, in the wise words of Mark Cuban, 60% of a watermelon is better than 100% of a grape.
Should an official offer from the Big Ten find its way to Eugene or Seattle, Oregon and Washington would accept before they hung up the phone.
If that happens, the PAC-12 is done-zo.
And with that, we are ready for another week.