We Love You, BYUtv, But If You Keep Talking About The Streak We'll Riot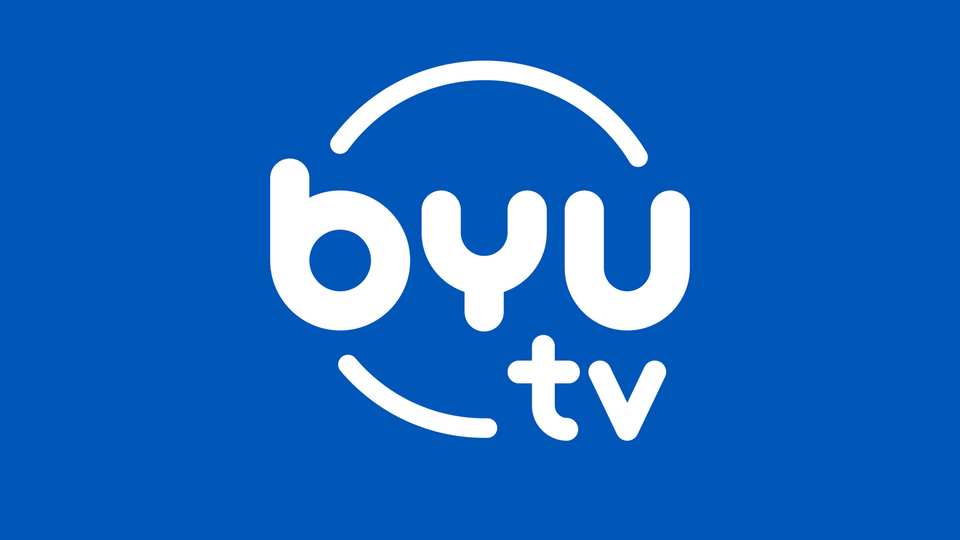 I love the BYU vs. Utah rivalry. It has some ugly parts, sure, but for the most part, it's a really fun rivalry. The banter between fans is, usually, well-natured and good-hearted. It's a great rivalry for the game of football in the state of Utah.
Rivals are supposed to live in each other's heads. The idea that you simply forget about your rival because you aren't "oBSesSeD" with them just isn't true. Ohio State crosses out all of the "Ms" on campus when they play Michigan. Auburn and Alabama hate each other with a fiery passion. Members of the Texas State Legislature lined up to take their shots at Texas when the Longhorns announced they were going to the SEC.
Rivalries are fun.
But, our dear friends at BYUtv have officially reached their rivalry quote. They shall ask about nor talking about the rivalry no more. Let's talk about why.
Kyle Whittingham is a deranged motivational psychopath who has mastered the art of making his team feel disrespected.
There is nobody better at finding a way to manufacture a chip for someone's shoulder than Whittingham. No matter the year, no matter the opponent, and no matter the circumstance, Whitt will find a way to convince his team that they are being counted out and disrespected.
So, when BYUtv posts clips like this onto the Twitter machine, Whittingham salivates the way I do when I find myself looking into a plate of buffalo wings.
Did you cringe? I cringed. My entire body cringed.
We are taking the quote (a quote that was said months ago, mind you) from a former Utah player and talking about now? 4 days before BYU takes on Arizona in the season opener?
What are we doing here, folks? Remember that deranged psychopath who is trying to find ways to motivate his team? Dave McCann and Blaine Fowler just made his job easy. Whitt can go back to enjoying his calf workouts and pay more sacrifices to the football gods now. He doesn't have to put any effort into finding something for the bulletin in his locker room.
It's an innocent comment. It shouldn't mean anything to anyone. As you read this, you are going to be tempted to reply with, "Jeff, you are such a bloody moron. Stop making mountains out of molehills. This is just talk between friends."
You would be right. That's all that it is.
BUT WHITTINGPSYCHO DON'T CARE ABOUT CONTEXT!
All that dude is going to tell his team is this: "45 THINKS HE'S ENDING THE STREAK! IT TOOK HIM 5 MINUTES IN THE LOCKER ROOM DOWN SOUTH TO DRINK THE KOOL-AID AND FORGET THAT WE DON'T LOSE TO THOSE GUYS! IF YOU LOSE THEN DON'T COME BACK TO SALT LAKE."
Do you think Britain Covey will stand up and say, "Well, actually, Coach. That was just a fun text between me and Samson. Lol. Don't get so crazy, guy."
No. He will not.
But this epidemic (it feels really early to be using any sort of 'demic' in a loose fashion, doesn't it?) of putting too much weight in the Utah game isn't new.
Guys and gals, BYU's rival is Utah - but life does not revolve around the Utes.
Look, I want you to hate the Utes. I hope that you don't own anything red in your closet. I hope that you indoctrinate your kids with highlights of Jim McMahon, Steve Young and Ty Detmer. I hope that you look at Hawks and laugh at the idea that somehow, those lonely birds on telephone poles are at all affiliated with Utes.
I want the hate to run through you, really.
But, collectively, we all have to care just a little bit less. The game is a big game, no question. But it's not as big as we are making it.
We need to stop saying things like, "Would you rather go 11-1 with a loss to Utah or 6-6 but you end the streak?" If you have ever entertained yourself with some hypothetical like that, please pluck out seven of your eyelashes as punishment.
OF COURSE YOU WOULD RATHER GO 11-1!
OF COURSE WINS OVER ARIZONA STATE, USC, BAYLOR, WASHINGTON STATE, BOISE STATE, VIRGINIA AND EVERYONE ELSE ON THE SCHEDULE WOULD MATTER MORE THAN ONE LOSS TO UTAH!
Everyone knows it's true and the idea that we even pretend to entertain the thought that it isn't is just obnoxious.
I was at a showcase a few years ago covering a handful of recruits. One of the recruits had an older brother who had just returned home from his mission and was joining BYU's roster. As I was chatting it up with the RM player and his dad (also a former player), a couple of random BYU fans approached us. They did not say hello. They did not introduce themselves.
What did they do? They interrupted our conversation and said, "Hey man! Excited to watch you end the streak this year! If nothing else, gotta beat the Utes!"
This player hadn't even played a game yet and he was already having pressure put on him by fans to beat Utah.
The game matters. BYU needs to end the streak.
The game can't be the only thing that matters. BYU can still be very successful even with a loss to Utah. It's time we start acting like it.
If BYU joins the Big 12, what happens with recruiting?
One of the biggest stumbling blocks that BYU faces on the recruiting trail is their lack of P5 status. If there is one thing that the NCAA (or ESPN, or conference commissioners, or whoever else it was that was responsible for this) has done well over the last decade, it is the marketing of Power 5 vs. Group of 5.
Kids everywhere know about P5. 15 years ago, you never heard any recruit say, "Oh man, I can't wait to pull my first scholarship offer from an AQ school."
But hearing about "P5 offers" is commonplace on the recruiting trail today. And, so long as the Big 12 stays afloat, BYU appears to be poised to finally get to use that label for real.
What kind of impact would it really have for recruits? It's hard to know exactly, because the Big 12 of 2025 is certainly going to be thought of differently than the Big 12 of 2021. But, we do have a few data points that we can look at to try and give us a reasonable guess of what the recruiting value of that label is.

Let's start with Utah. The Utes have been steadily climbing in the recruiting ranking over the last few years, but there is a clear date that their ascension started. Even after being the first to bust the BCS in 2004, Utah's team recruiting rankings were still in the 60s.
But, a Sugar Bowl win in January of 2009 and an announcement that the Utes had joined the PAC-12 in 2010 later and the results speak for themselves. The Utes immediately saw a recruiting boost with four consecutive classes ranked in the 40s or higher - something that had never been done before at Utah.
They had a blip in 2014 after early scuffles in the conference, but with time to establish themselves as a P5 school, the recruiting rankings followed. Now, they are one of BYU's biggest threats who are regularly pulling "BYU kids" away from BYU.
It's a similar story for TCU. The Frogs got the invite to join the Big 12 the year after Utah did. The also saw an immediate recruiting bump upon leaving the Mountain West, jumping from 44 to 28. They have maintained that ranking (roughly) every year since.
Cincinnati is a different story. They were once a member of the Big East, or, an AQ school. Outside of a weird blip in 2007 and 2008, they recruited in the 40s and 50s most of the time. The Big East blew up in 2012 and the Bearcats found themselves without their AQ status and a member of the G5 American Athletic Conference. The recruiting dipped all the way down to the 70s within a couple of years. The Bearcats have turned things around under Luke Fickell and had a great 2020 class, but the initial shock of the conference they were holds to the same pattern that we saw from Utah and TCU (just the opposite).
BYU's class rankings have been low of late. Starting with the 2021 class and counting backwards, the Cougars have finished 71, 81, 84, 78 and 66 the last five years.
There are reasons for the low rankings and BYU's NFL performance and overall roster depth speaks for itself, but the rankings themselves aren't the point today. Instead, we focus on what the jump could be if BYU joins the Big 12.
Realistically, we're talking about one or two players in every class. But, had BYU landed, say, Andrew Gentry in the 2020 class then their ranking would have jumped upwards of 20 spots. One or two players can make a massive difference.
For the 2023 recruiting class, Big 12 membership could help BYU pull (future) five-star offensive tackle Spencer Fano away from the PAC-12. It could be what puts them over the top for (future) five-star tight end Walker Lyons or four-star tight end Jackson Bowers. It could be what puts BYU in the lead for Smith Snowden or Javance Tupouata-Johnson or Siale Esera.
There is no way to know exactly who will be swayed by the P5 label, but the class of 2023 is loaded with LDS players who have connections to BYU and already tout a laundry list of P5 offers. The class could be really, really great. But, without the P5 label, that class will likely play out how so many of the classes of the recent past have. BYU will get one or two of the top guys and the other five or six will go to big conferences.
If BYU can get into a Power 5 conference, that could change dramatically. It did for Utah and TCU and it absolutely would for BYU.
My Picks For The Week
One of my favorite games of the week is Thursday between two teams who could potentially be BYU's future conference makes. The spread is UCF -5 and I'm tempted to take the Knights to cover. Boise has a ton of uncertainty with their coaching staff, but they bring back experience in the trenches and should be pretty solid offensively. So, I took the UCF moneyline at -215 and over 68.5. More than 75% of expert picks on Tallysight.com has taken the over in this game.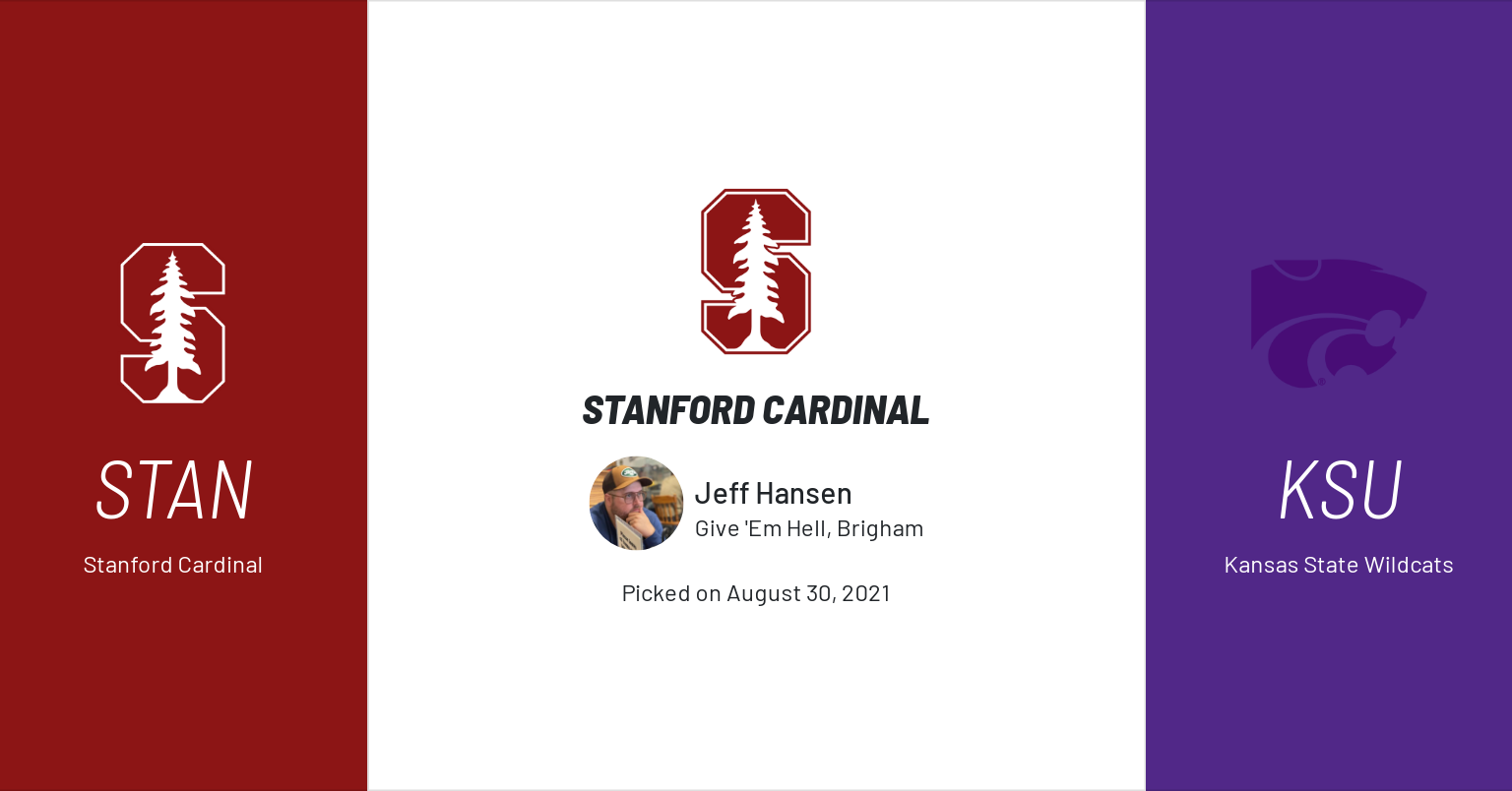 For the life of me, I have no idea what Kansas State showed last year that merits them being a 3-point favorite in this one. They beat Oklahoma early in the year, but lost to Arkansas State before that, were boat raced by West Virginia, Texas and Iowa State, and then lost to a very bad Baylor team. Stanford isn't the same team they were just a few years ago, but I like David Shaw's team to win this game outright. I locked in the moneyline at Stanford +120.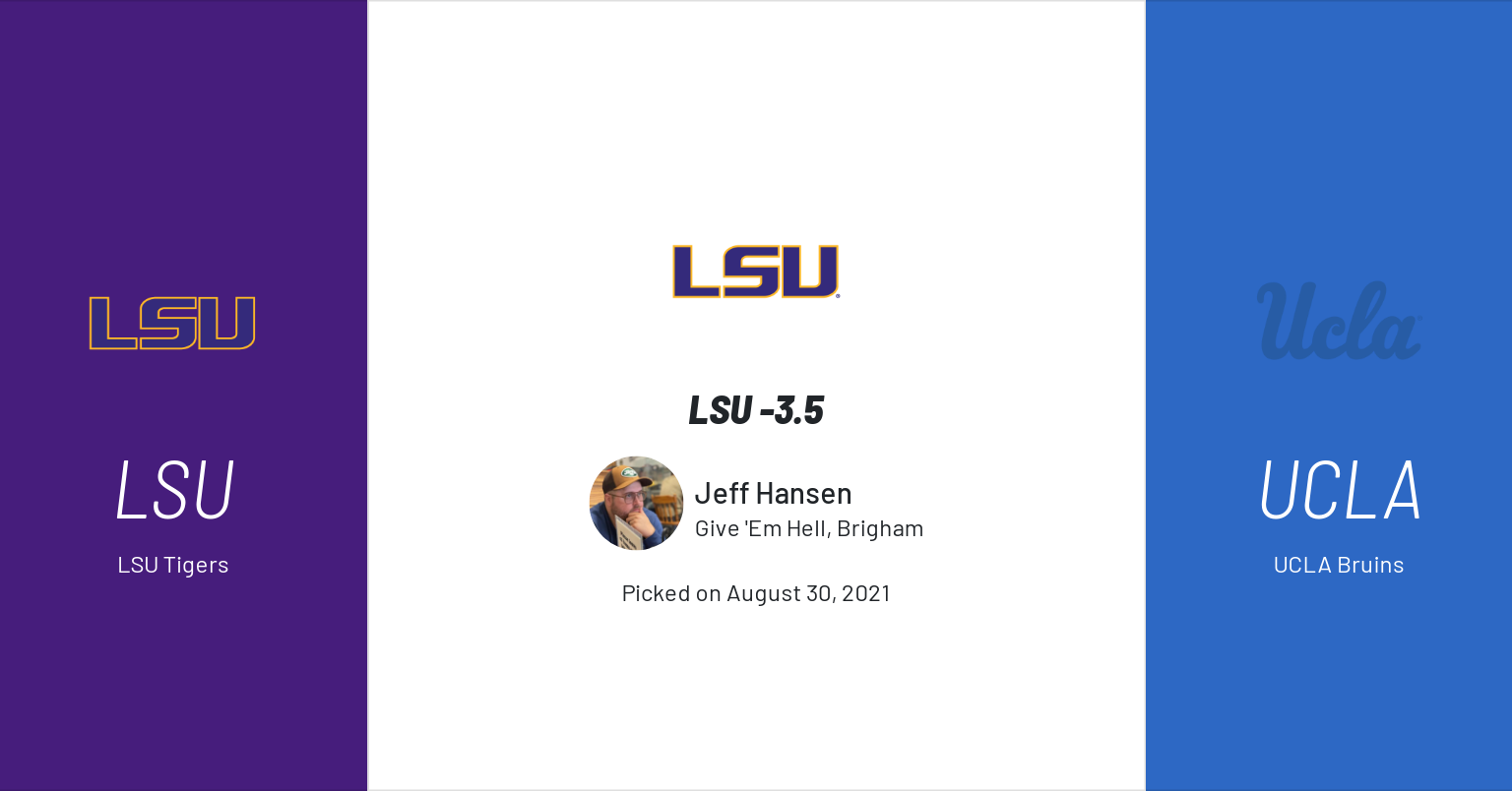 UCLA looked like a decent football team against Hawaii last year. Chip Kelly is also back in a visor and that feels like the kind of fact that could tilt the scales towards the Bruins in at least a couple of games this year. But, not this one. LSU was young and messy at quarterback last year after their national championship 2020 season. This year, they get back on track. The Tigers -3.5 feels like one of the safer bets of the week.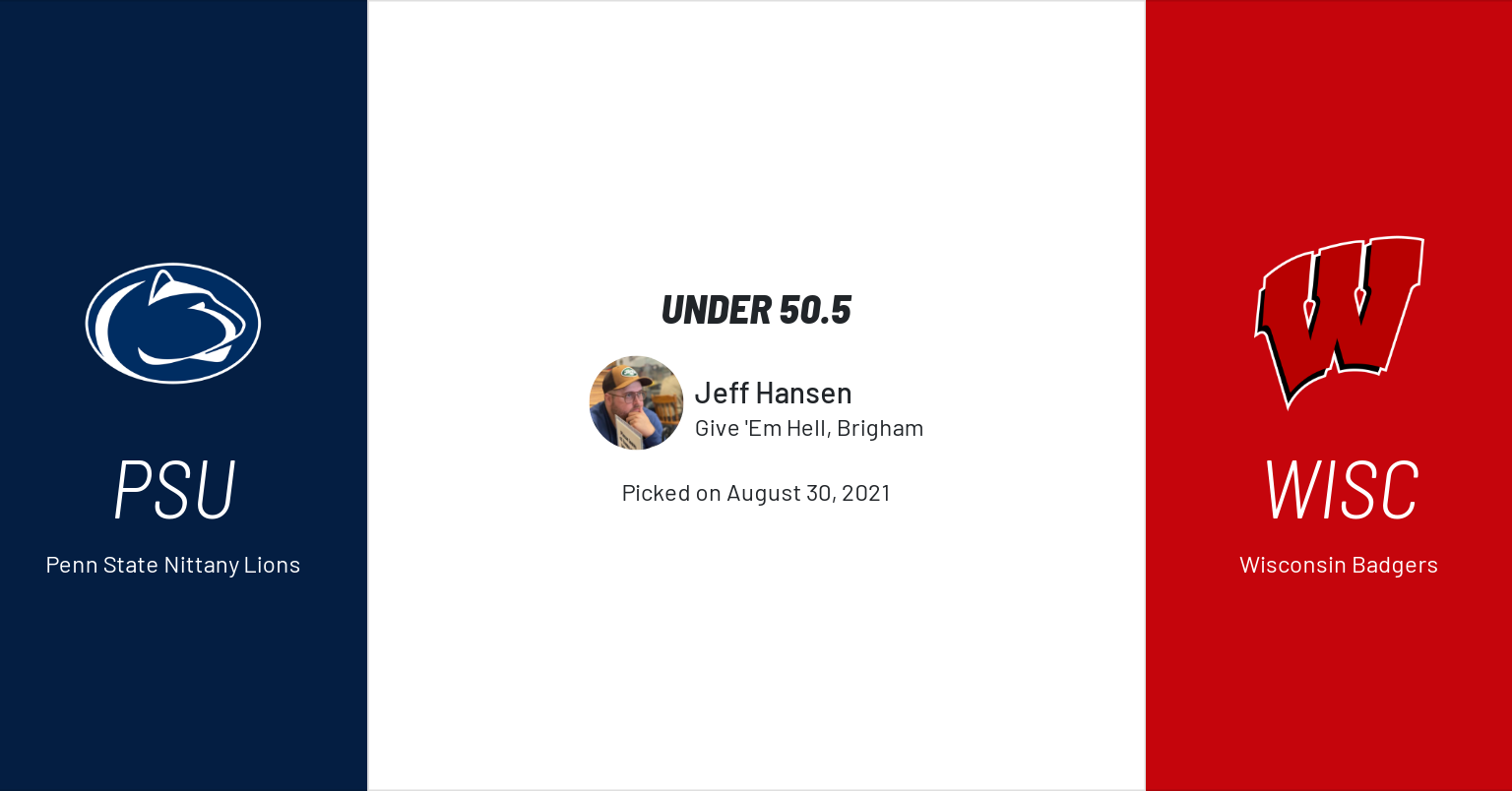 This bet isn't going to win any beauty contests, but if there is one thing I know about early season matchups between two Big Ten powerhouses, it's that you should expect to be bored AF for most of the game. Both of these teams are good but both of them have some question marks on offense. I went into the week thinking, 'there is no under too low for Penn State vs. Wisconsin' and I feel good about locking in the under at 50.5.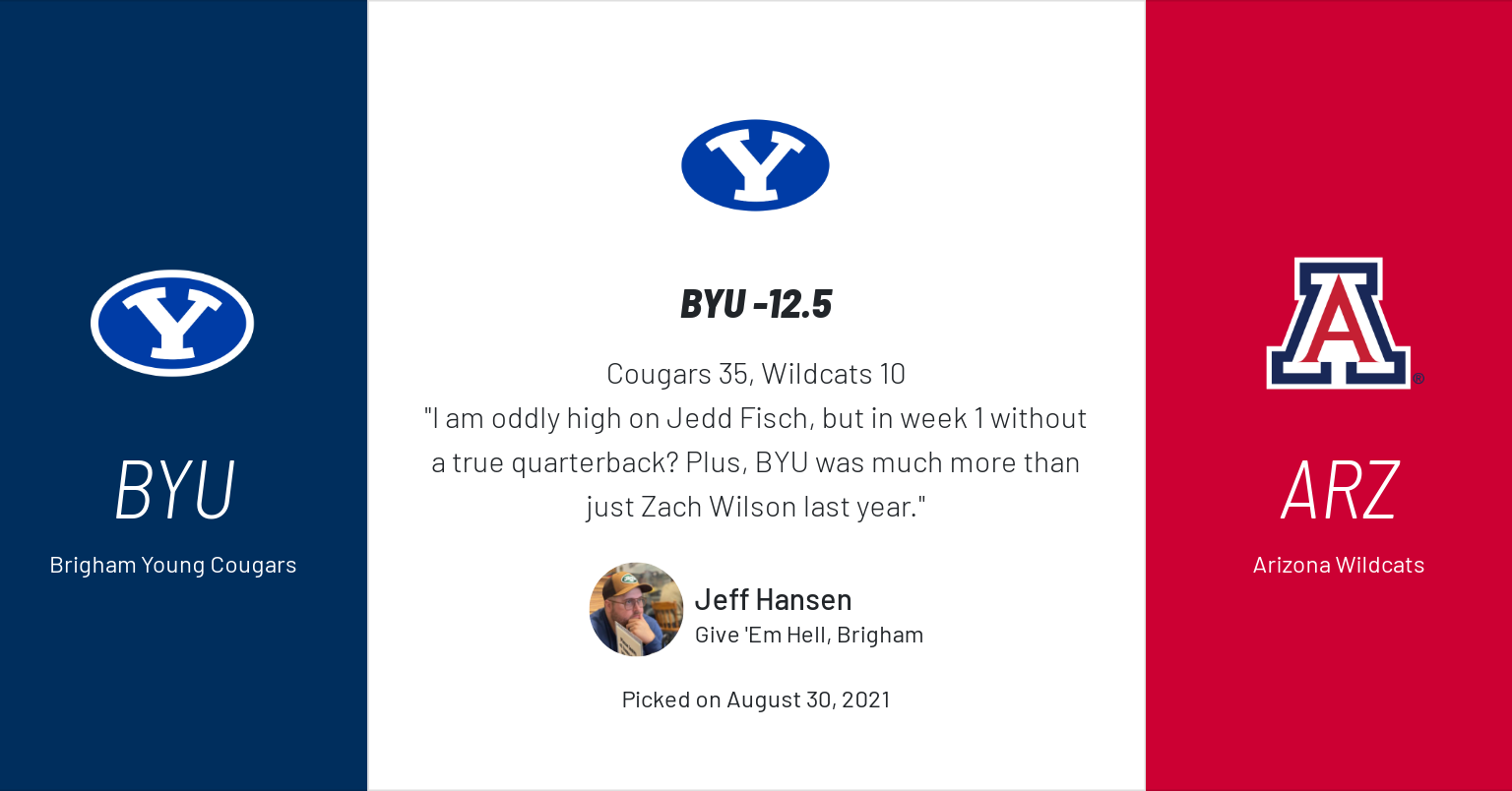 If you have been paying attention, you could have locked in this line at BYU -11. I placed a really early bet at BYU -11, but a more serious bet this week and had to settle for BYU -12.5. In either case, I feel very confident going into this week. Typically, I like to hedge my happiness and bet against BYU, but I just don't think Arizona is very good at all. That combined with a BYU team who is going to be much better than pundits are giving them credit for, and the line could have been -22.5 and I probably still take it.