The GEHB Arizona Preview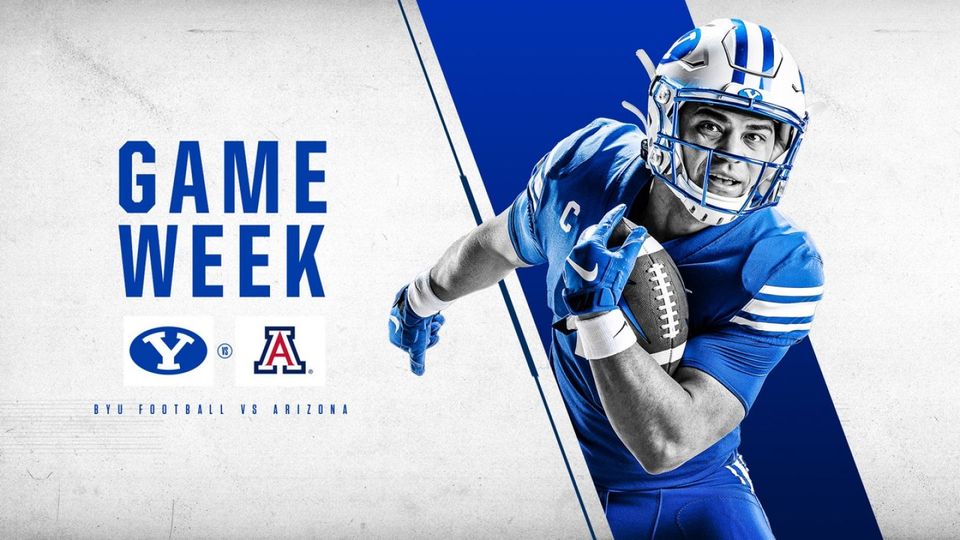 Jeff and I are self-described "fanfluencers". You know, like the mommy bloggers on instagram but instead of trying to convince the world we have the most perfect family ever and sharing pseudo-scientific fitness tips, we embrace the dadbod and record podcasts while pounding Mountain Dews at midnight. It is a tough job, but somebody has to do it.
Tomorrow is game day. It has been 255 days since Zach Wilson bid us farewell and gave a middle finger to the entire UCF Knight defense in what was the ultimate chef's kiss to his collegiate career.
As fanfluencers, we aren't here to tell you how to gameday on the field, we're here to tell you how to embrace your role on this team. You matter. You are a part of Cougar Nation in all of our cargo-short-wearing-accoutant-and-dentist-being-never-gambled weirdness. So let's talk about how to get ready for Saturday.
But first, some housekeeping
Starting next week, some of our newsletter issues will only be sent to paid subscribers. You can upgrade your subscription here.
If you haven't joined us on our Discord yet, come hang out with us. It's fun and so far everybody seems to love it.
The Food
Vegas is Vegas. Don't waste your time going to Cane's or In-N-Out, they have those in Utah now. It's time to live it up.
The Buffet at the Wynn is the best bang for your buck buffet according to GEHB polls.
Eggslut has a terrible name, but great food (and locations in a few states) - I highly recommend it. The Guacho (a breakfast sandwich with Wagyu tri-tip) is my go to.
If you want an Asian flare on an American burger - give Fukuburger a try.
If you loved watching "Ugly Delicious" on Netflix, David Chang's Momofuku will blow your mind.
Nashville Hot Chicken is excellent - Angry Chikz is good, and there's a Hattie B's location in the Cosmopolitan.
Subscriber Brandon Prince swears by Mr Fries Man, and I trust all his culinary opinions. If you want BBQ, head over to Soulbelly.
And lastly, if you want to splurge, Bazaar Meat.
The Fanfare
Opening weekend of the college football season in Vegas is truly special. The books are buzzing, and a lot of people enjoy spending the Labor Day weekend taking advantage of soft lines at the sports books and the offseason being over.
The Westgate has a 25,000 square foot book with a wall covered in TVs. Jeff prefers the Venetian for comfort and Mandalay Bay if you just want pure volume of screens available. Checks his Twitter account to find him.
If you decide to make a bet, just remember that it is a myth that the LDS church will not accept tithing money from gambling profits. If you have an edge and trust, how is that any different than throwing money in a seed round at a startup? GEHB is pro getting-that-bread.
The Game
Kickoff is at 730. Parking will be horrible - if you aren't in walking distance, consider ubering over, or hopping on SpotHero or ParkWhiz to find somewhere nearby and reserve it before the game - don't get sticker shock and panick if you show up and places are charging upwards of $100. Welcome to Vegas where there is limited parking for an NFL stadium.
The dress code for the game is royal.
We talked at length on this weeks show about the game, but the Wildcats will be really, really bad. BYU opened at -10.5 at some books and moved to -12.5. Jaren Hall will do Jaren Hall things.
Sources are telling GEHB to expect some more aggression out of the defense. Kevin Clune is bringing more experience to the staff and there is more trust across the board with the depth in place to take more risks.
Expect A-Rod to push the ball downfield in a similar game plan to the bowl game last year that he called entirely. I would not be surprised if Hall accounts for nearly 400 yards of offense.
The offseason is finally over. We made it, together. It's time for some football, LFG win some ballgames.
PS: Don't forget to have your kids leave a letter out for Cosmo tonight so he stops by your house.