Utah Lost The Rose Bowl - And I Don't Think I Care?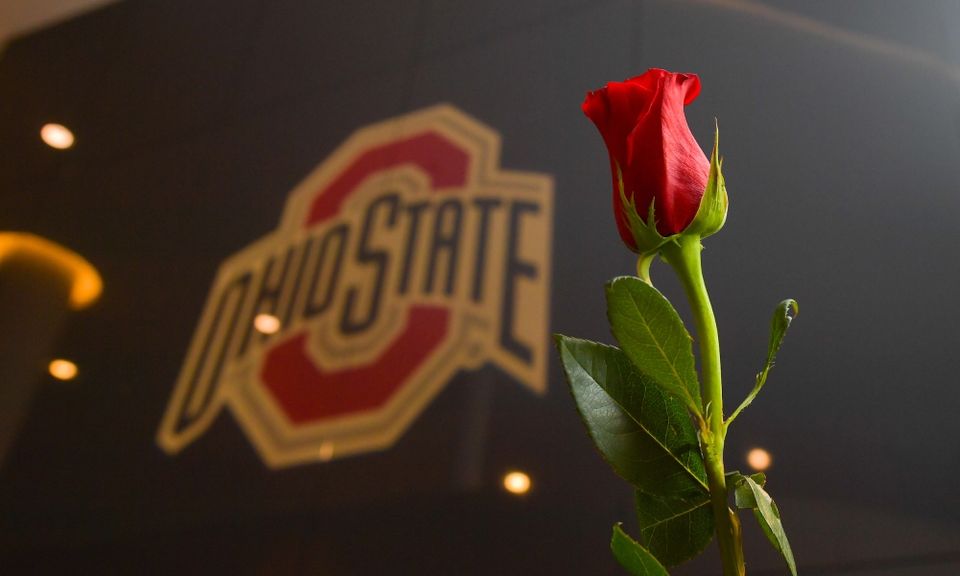 Utah lost to Ohio State in the Rose Bowl last week. The Utes played a shorthanded Ohio State team and couldn't close the deal on their first Rose Bowl win in program history. In a very un-Kyle Whittingham fashion, the Utes gave up 48 points. It isn't every game that Utah scores 45 points and loses, but that was the case in the Rose Bowl.
All in all, it was a great season for Utah. They overcame a ton of on-field adversity and, for the most part, dominated the PAC-12. Off the field, they dealt with the memory of their two fallen teammates all season long, and they played inspired to represent them well.
The only real blemish on the Utes schedule? A 26-17 loss to BYU in the second game of the season.
I know, I know. Every Utah fan would trade a loss to BYU for a conference championship and a Rose Bowl appearance. That is absolutely the right decision.
But, Utah could have had both this year. They didn't have to lose to BYU in order to get to the Rose Bowl. So, whether it was the defining moment of their season or not, the Utes had to swallow the bitter loss to the Cougars for the first time since 2009.
That game was a defining moment for BYU's season.
Let's just be honest with ourselves, BYU fans. As an independent football program, that rivalry game is the game that Cougar fans care the most about. I see it every day in my pseudo-life as a BYU reporter. My Twitter mentions have comments about Utah in them every day. There are regular message board posts on Cougar Sports Insider talking about Utah each day, and there are always posts on the Give 'Em Hell, Brigham Discord server about the Utes too.
It's a rivalry. That's what it is supposed to be.
Next year, the rivalry won't take place. Utah elected to cancel the game against BYU in order to play a home-and-home series with Florida. So not only with BYU and Utah not play next year, they won't play in 2023 either.
When the Cougars and Utes link up on the football field next, it will be in 2024 when BYU travels to Salt Lake City to try and pick up their second straight win over Utah.
Frankly, we don't know if that game will happen or not at this point.
BYU will join the Big 12 Conference in 2023. The Cougars have a whole mess of games that are scheduled for the next several years and they will have to cancel and shuffle a lot of games around in order to make room for their new conference schedule. The Utah game is clearly important to BYU and the place in the schedule seems like it would be easy to keep in place for 2024, but we won't really know that until 2024.
Watching Utah play against Ohio State was an interesting experience for me. I was cheering for Ohio State (I am a part-time Buckeye fan ever since my trip to Columbus for a game at the Horseshoe a few years ago) and I was, like many BYU fans, happy to see the Utes lose. But there was no denying that the game felt a little different.
This wasn't Utah losing to Wyoming.
This wasn't Utah losing to some conference opponent.
This was Utah losing to Ohio State in the Rose Bowl. Even though they lost, I couldn't help but feel incredibly jealous of Utah and their fans. They were in the Rose Bowl!
Beyond the Rose Bowl, though, the Utes were in the midst of a dream that has been living for a decade. They were playing in a big time bowl game in front of everyone in the country as champions of their Power 5 conference.
That, my friends, is what made me jealous. Champions of a Power 5 conference. How cool is that?!
As the game went on, it really hit me.
I really, really want BYU to win the Big 12.
The Cougars aren't in the conference yet. Their journey towards the Sugar Bowl is just beginning. But I want a conference championship like I want lil' smokies on New Years Eve (who am I kidding, the next day that I don't want lil' smokies will be the first day).
I want to have the struggle of building a P5 roster.
I want to develop the rivalries with schools like TCU (again) and Oklahoma State.
I want to have a reputation among conference-mates.
I want all of it.
And I want it bad.
And in a weird rush of realization, I completely understood what Utah fans have been saying for all these years. If I had to trade a loss to the Utes in return for a Big 12 Conference championship, I would make that trade every day of the week and twice on Sundays.
Without question and without hesitation.
That doesn't mean that I don't want BYU to beat Utah. The idea that BYU fans will suddenly not care about Utah football once the Cougars are in the Big 12 is categorically false. Utah fans still care a whole lot about BYU too. Twitter was a nuclear waste zone after BYU beat Utah this year - Utah fans still care, and BYU fans will too in the future, about the game.
But the RIVALRY isn't going to matter anymore, to either party on either side of the fence.
As an independent, the Utah game was THE game for BYU. That's okay to admit. It was a byproduct of the situation that BYU was in.
But that situation will change in 2023. BYU never HAS to care about Utah again.
And given that BYU and Utah won't play in 2022, why not start now?
For the next two years, BYU fans will take their digs at Utah fans and Utah fans will do the same towards BYU fans. But for what? The game doesn't HAVE to matter to either one of us anymore.
It's just a game. For both teams. It's just a game.
This isn't a piece that is asking for civility in the rivalry. This isn't me imploring anyone to treat the other side of the rivalry with kindness and suggesting that someone take the high road. This isn't anything like that.
This is a realization that the game between BYU and Utah will never mean what it did for BYU fans this year. It has meant less to Utah for the last decade, but because they were winning and because they knew BYU fans wanted wins SO badly, it was really easy to keep caring. But, the streak is over and now BYU fans don't have to care either.
I'm not imploring anyone to treat anyone with kindness or take a high road. (I mean, don't go out and be a dick, but just be a human.)
I'm simply pointing out to all of you that the BYU and Utah football rivalry will never mean as much to any of us as it once did again. Ever.
And at this point, why not start the apathy now?
BYU and Utah don't have a football game scheduled until September 7, 2024. When that game comes, Utah will be looking to take down Lincoln Riley and a (presumably) resurging USC program so that they can return to the Rose Bowl. BYU will be focused on a strong second year in the Big 12, hoping to prove that they can compete in their new league.
Neither team will care that much about the result of the next BYU vs. Utah game. And, as Utah proved this year, a loss won't prohibit either team from achieving their goals for the season.
We just won't care anymore.
Fan however you'd like, but as I've had a couple of days to process my realization after watching the Rose Bowl, I've decided that I'm not going to care what Utah does until BYU has to play them on the field.
That doesn't mean that I'm going to cheer for the Utes. It means that I don't care. It means I'm indifferent.
The two teams will meet up on the recruiting trail over the next few years and we'll all have to care then, but by and large, I'm not going to care. There isn't a reason to care.
I won't tell anyone how to fan, but there isn't a reason for me to care, and I don't think there is a reason for you, a probable BYU fan, to care either.
So, I don't know, let's just stop caring.
And maybe they'll stop caring.
And we'll all hope to kill each other on the field when the future games do happen, but by and large, we just won't care about either other even then.
We'll care about Power 5 conference championships.
Doesn't that sound way more fun?