The most and most serious and accurate BYU vs. Utah State preview that you're ever going to read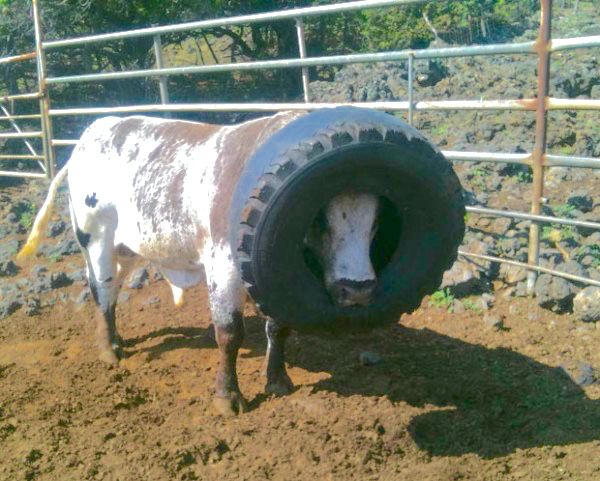 Generally speaking, we're not huge trash talkers here at GEHB. To date, I can't think of any specific newsletters that were dedicated to the opponent at all. Today that changes though. It's Utah State week and it's the last Utah State week for the foreseeable future, so we have to lay it all out there. If you're an Aggie and you're reading this newsletter, congratulations for learning how to read. And secondly, this is all in good fun. By all means, feel free to respond and call me an idiot. If you get your letter in the mail by today, I might have it before kickoff on Thursday night.
Let's start things off with some history about me...
My dad's side of the family have been dairy farmers in Lewiston, UT for generations. Most of the kids have left the farm and settled-in somewhere between Smithfield and Wellsville.
My mom's side of the family had their own dairy farm a couple of miles down the road. That farm is still going strong, milks something like 800-900 head of cattle three times per day, and is working on their fifth (I think?) generation of farmers.
Folks, I am Cache Valley. It's quite literally in my blood.
My mom and dad both went to Sky View High School in Smithfield. They both went to Utah State. We still go to the Valley all the time. I was married in Logan. I pheasant hunt in Lewiston. I know all about root bear float milk from Gossner's and used to love that Mexican restaurant inside the gas station just north of Maverick Stadium.
As such, there is nobody on the planet who is more equipped to write this newsletter than me. I am Logan.
"Why do you have such a disdain in your heart for Logan, Jeff? If this is so much apart of you, why don't you have a soft spot in your heart for the Aggies?"
To answer that question, we have to go back to January 5, 1989...
I was born on 1/5/89 in the Logan hospital. I was born something like six weeks early and had some sort of issues at birth. The Logan hospital was ill-equipped to handle whatever was wrong with me (there is a joke there about most barns not being equipped to handle human births, but we're above that here). So, the doctors elected to put me on a helicopter and fly my to a civilized hospital in Salt Lake City.
The problem? The helicopter was gone.
Their solution? There was a guy who knew how to fly helicopters who volunteered to take the backup helicopter and fly me away. So that's what they did.
It was January and this helicopter, much like the hospital itself, was ill-equipped to handle the Utah winter. A snowstorm covered the valley and the pilot (thankfully) exercised caution before crossing over the mountain range and into the Salt Lake Valley. In hopes that the storm would eventually clear up, he just circled Cache Valley.
He circled.
He circled.
He circled.
And then the helicopter-equivalent of the "low fuel" light came on and he made an emergency landing.
At this point in the circling, the pilot was over the booming metropolis of Cornish, UT. There was no way to get back to Logan and land at the hospital, but fortunately, Cache Valley is Cache Valley so you can just land a helicopter basically wherever you want.
The pilot found a light and used that as his guide. The light was a farm light that allowed the pilot to identify a field next to the barn. He landed the helicopter, ran to the farmhouse and found a phone, and called for an ambulance.
If you're keeping score at home, the hospital called upon the helicopter to save me because they couldn't figure it out and now the helicopter was calling on an ambulance to save me because they also couldn't figure it out.
After who knows how long (I was hours old, I couldn't tell time) the ambulance showed up. They loaded me in and sent me to Salt Lake.
ALL THIS HAPPENED WITHOUT MY PARENTS KNOWING, MIND YOU! THE 80s WERE STILL THE WILD WEST IN LOGAN!
Eventually I got to medical doctors who fixed whatever it was that was wrong with me. My grandpa happened to be listening to the radio and heard a news report about a baby in a helicopter that had an emergency landing. His curiosity got the best of him and he called into the hospital to see if the helicopter baby was the baby he knew. Lo and behold, it was. And that's how the family was notified.
If this all sounds farfetched, it's not. I'd link the newspaper articles that were written but the Herald Journal still has their old archive in a filing cabinet somewhere and not on the internet, so I can't.
What does all of this have to do with the Aggies? WELL THESE DOCTORS WERE PROBABLY ALL AGGIE FANS WHO KNEW THAT ONE DAY I WOULD HAVE A BYU PLATFORM SO THEY WERE TRYING TO UN-ALIVE ME BEFORE I COULD GET THERE OBVIOUSLY!
Within hours of my birth, I knew I was destined to hate the Aggies. And the Aggies knew they were destined to hate me too.
FAST FACTS ABOUT LOGAN, UTAH STATE, AND AGGIE FOOTBALL
Brigham Young is, quite literally, the reason that Logan exists. In 1859, Young sent settlers to Cache Valley to build a fort on the Logan River. Among those folks was a fur trapper named Ephraim Logan who later become the namesake of the town. In 1878, Brigham Young College was formed in Logan. It became a land-grand school later on. So, for real, Utah State and Logan owes its entire existence to Brigham Young.
Second point is basically the same as the first point but the phrase in the article about Brigham Young College is too good not to share: "The first higher education came to Cache Valley when Brigham Young College was founded." Just a bunch of morons in Cache Valley until the BY of BYU got there.
One of the coolest facts about Cache County, according to the government of Utah (https://ilovehistory.utah.gov/cache-county/) is that Old Ephraim, a giant dead grizzly bear, had three toes on one foot. He died in 1923. For the last 100 years, the state of Utah can't find anything more fun about Cache Valley than a big bear had three toes.
Before the Aggies were known as the Aggies, they were called the Farmers. They. Were. Farmers. Bum ba dum bum bum bum bum.
This pamphlet exists. Utah State and Iran are friends. Iran. THAT Iran.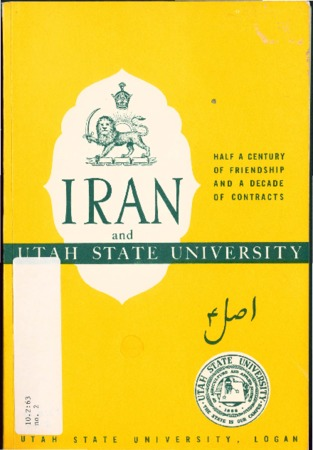 Utah State doesn't even want to claim Utah State's facilities. When they have events they are trying to market, they use BYU's facilities in order to lure people to the event. Kind of how Pizza Hut keeps putting out commercials that would make you think the Detroit Style Pizza is good.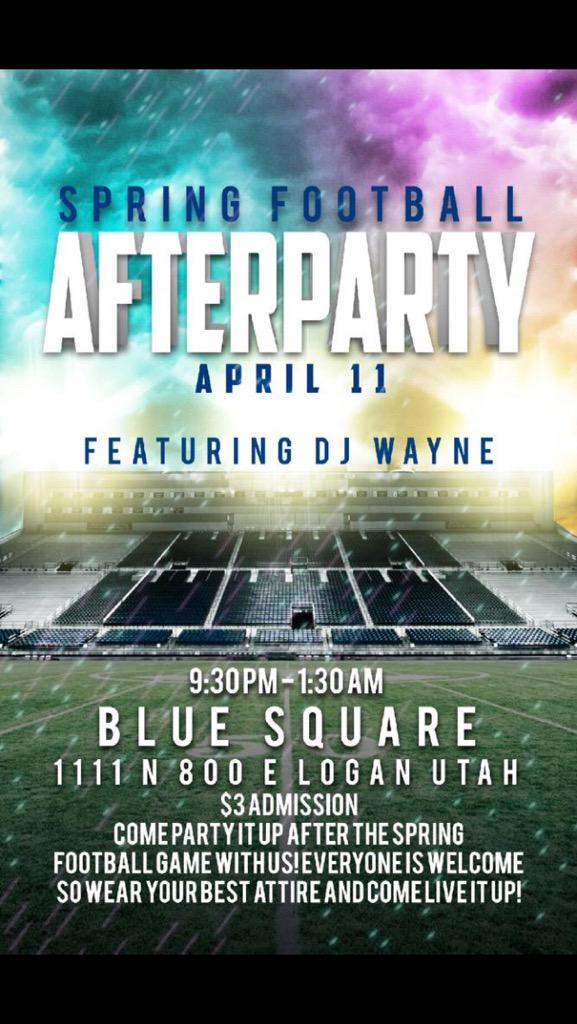 Mark Hoffman went to Utah State.
"It is unlawful for any person to throw, cast or put into, drop, and leave in any street or public place within the city limits of this city (Logan) any stones, gravel, dirt, manure or garbage or allow the same intentionally or carelessly to drop off or be thrown from any truck or other vehicle drive through the streets of this city, and allow the same to remain without immediately removing it." Code § 12.04.150. Logan has a manure law.
Utah State hired Gary Andersen. After the Oregon State debacle. I know you already know this, but it seems important to continue to point out.
How is their football team? Well.... not great, Bob.
Now for a quick peek into how the Aggie football team ranks this year. The good-hearted trash talk is over and now we're here to talk about the stats and only the stats. There will be no commentary, just stats.
USU Points/Game: 15.5
USU Points Allowed/Game: 36
USU 3rd Down Conversion Rate: 25%
USU Red Zone Success Rate: 45.45%
USU Passing Offense Rank: 100th
USU Rushing Offense Rank: 90th
USU Passing Defense Rank: 48th
USU Rushing Defense Rank: 118th
USU Number of First Downs Rank: 92nd
USU Number of First Downs Allowed Rank: 107th
USU Interceptions Lost Rank: 129th
USU Fumbles Lost Rank: 69th
And now some cows stuck in weird places because, well, you get it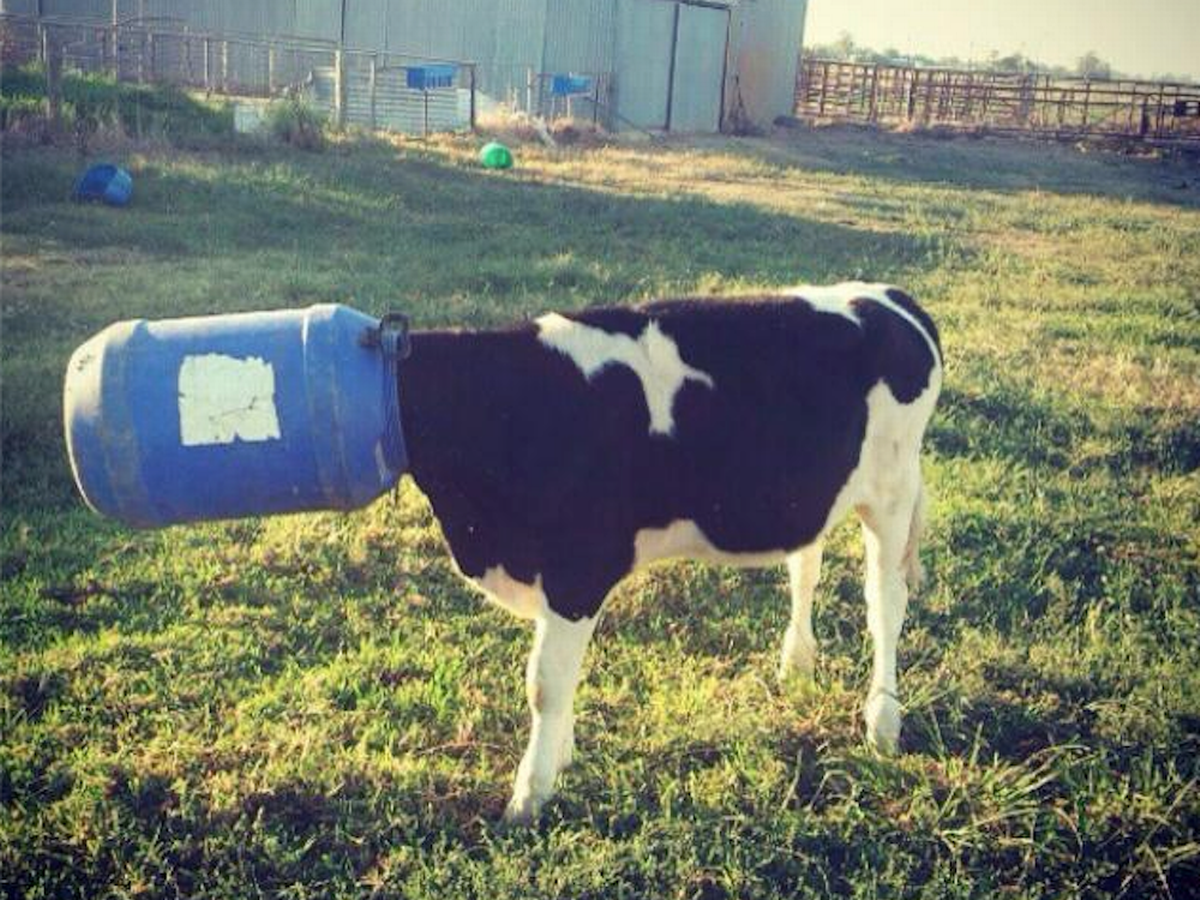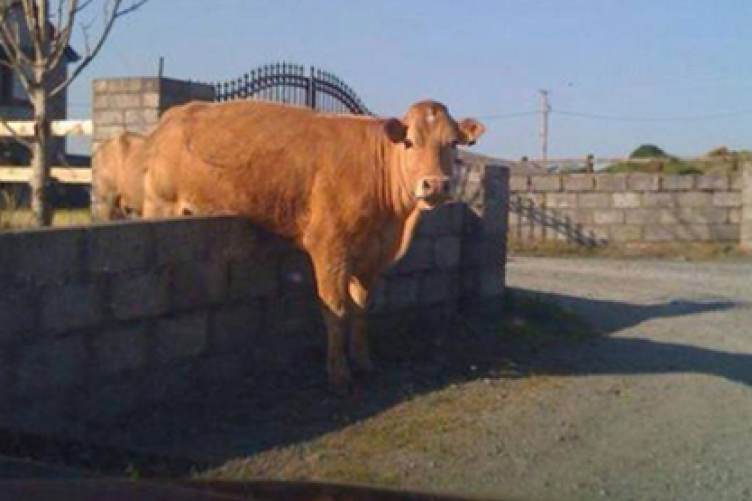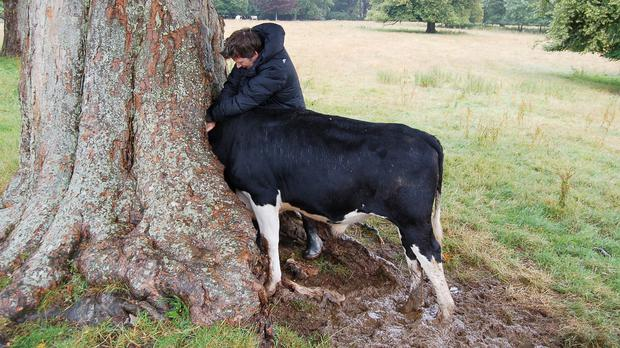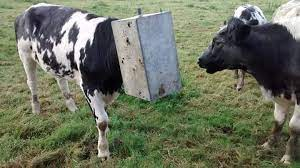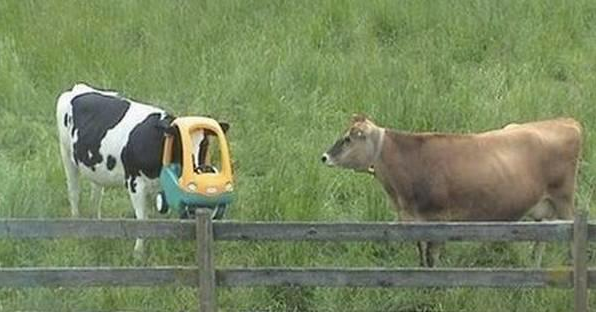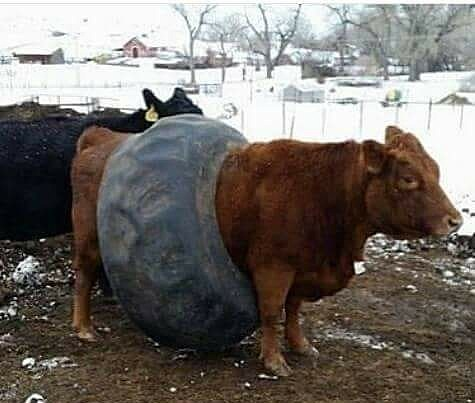 A very serious and honest prediction...
BYU: 98 Utah State: Thrilled the gas prices have gone down a little bit so at least the bus ride back to Logan isn't so expensive.