The CFL Season Starts Today & You Should Watch It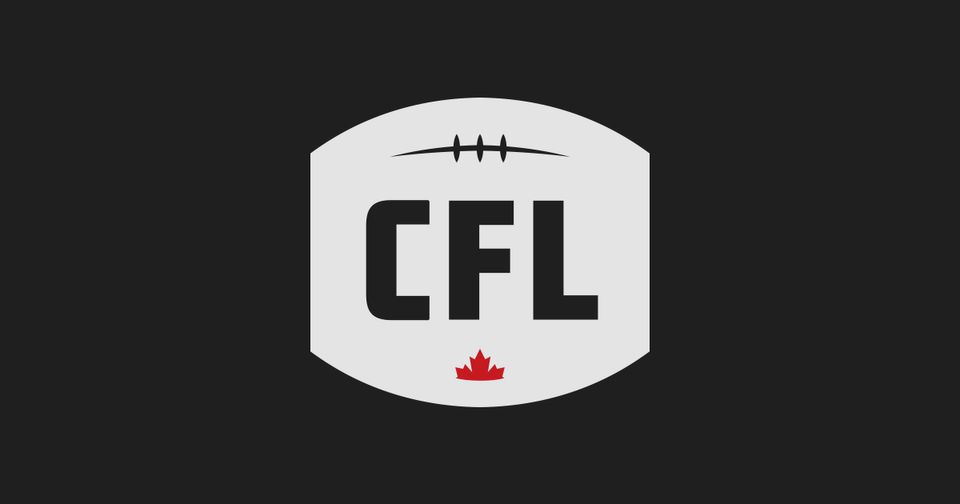 I know, I know, I know. Today is the first day of fall camp in Provo and this is a BYU-centric newsletter, but we've decided to write about this for a couple of reasons:
CFL rules are fun as hell and you will want some of them in the US
This is real, meaningful football that is enjoyable to watch - and it's on ESPN2 tonight and it feels more like CFB than the NFL
There's some fun BYU ties to the CFL past and present
The first few days of fall camp are just the acclimation period - nothing happens. There will be no QB race news, no crazy highlights - it's just lids and shorts.
GEHB is a freemium newsletter for off-brand BYU coverage - if you would like to subscribe or upgrade to a paid subscription, click here:
O, Canada!
The CFL has been around for a long time, and despite a failed attempt in the 90s at US expansion, it really only started being televised around 2015 - which is when I started following it. At the time it was June, there was nothing else on, and John Beck was throwing passes to Austin Collie on my TV, I wasn't gonna turn that off.
The league itself is very...intimate? Can I use that word here? There are only 9 teams. It feels like watching college football - you'll recognize a lot of the names, the fans are just as passionate, and the limited number of teams feels more like a conference than a professional league with 30+ franchises.
The current iteration of the league was founded in 1958 - but the championship trophy has been awarded through different leagues for over a century - this year will be the 109th Grey Cup. It is a gate-driven league in terms of revenue (it boasts the 3rd highest average attendance of any North American league behind the NFL and MLB), and with COVID lockdowns, the 2020 season was canceled - and the current season delayed (it typically runs from early June to Thanksgiving Weekend) - but it's back and ready for us to enjoy.
Rules That Make It Awesome
My first point above why I am writing this is to go over some of the rule differences that make the game great and why the league motto is "No Lead is Safe" Side note: the ball is the same size as an NCAA ball, vs the slimmer NFL ball. In the 90s the league ran promos with the tagline "Our balls our bigger". Most of us are aware that the league plays with 3 downs instead of 4, but that's just the tip of the iceberg on the differences
Bigger Field, More Bodies
As both Canadian and American Gridiron evolved from Rugby Union, the general make up of the game is the same. At some point both sets of rules shaved off players - but Canada kept one more: it is 12 on 12, not 11 on 11. This coincides with a larger field - instead of 100 x 53.5 it's 110 x 65. The extra player is a receiver and typically on defense an extra defensive back. The bigger field leaves more room to work and with one less down makes it a high-flying, pass-happy event.
The end zones are bigger too - 20 yards deep which allows teams to run their full offense deep into opposing territory without running out of space.
The Waggle
Besides 3 downs, the next most commonly known rule is the waggle - forward motion is allowed prior to the snap by any eligible receiver lining up off the line of scrimmage - they just have to be behind the line of scrimmage when the ball is snapped. This gives an advtange to the offense to get a head start, but is more watchable as a fan.
The Single or "Rouge"
Special teams strategy is an entirely different beast because of this rule that the US should adopt immediately:
A touchback is 1 point for the kicking team.
Whoever is fielding the ball has to decide: do you want the ball at the 35 yard line, or do you want to give up a point? What if you are 15 yards deep in your own end zone and may not get past the 5 yard line? On a punt, there is a 5 yard halo, so you will get a bit of breathing room to make a cut and go, but will you make it count?
Or is it the end of a tie game and you only need one point to win, so you dont' even need to make the field goal, you just need to get the ball downed in the end zone or kick it out the back and get 1? And since you can still advance the ball on offense by kicking (anybody behind the punter/field goal kicker when the ball is kicked can recover the ball), you end up with finishes like this:
And here's an example of an onside field goal:
Are you with me yet on how fun this is?
Better Clock Rules
In general, it is the same as college football and high school - stops on out of bounds or incomplete pass, stops wild setting the chains, runs after a tackle in bounds, etc. But then it gets fun:
After the 3 minute warning in each half, the clock stops while the ball is spotted between every play. This gives you a chance to go into hurry up and make wild comebacks, like this one where Montreal was leading 40-23 with 48 seconds left...and lost:
If you noticed in the first video above - the clock was already at 0:00. Like rugby, the game must end on a dead ball - if you get tackled with 1 second left and the clock runs to zero, you'll have 1 untimed down - maybe it's a field goal, maybe it's a hail mary, but you'll always have your shot.
Lastly, the play clock.
The 2 minute warning in the NFL is the "20 minute warning" - and teams have a "4 minute offense" to kill a game. It's frustrating to watch it be over without it being over. Our northern neighbors have rectified this - the play clock is only 20 seconds.  There's no waiting around - it's pretty much all no-huddle, all the time. It moves quick, stylistically more like CFB with spread everywhere.
And if you started doing math in your head:
20 second play clock + 3 downs + game needing to end with a play = you cannot kneel to drain the clock unless you get a 1st down with less than 40 seconds to go.
Man, what a life.
Kickoffs
The last rule that is great is kickoffs - there is no kickoff after a field goal. The other team just gets the ball at their own 35 yard line (unless you go for an onside). That means no commercial, and never having the dreaded "score, commercial, XP, commercial, kickoff, commercial" sequence.
Tangently related to this is possession on loose balls out of bounds: the last team that touches a live ball before it goes out of bounds gets possession. So onside kicks are actually doable because you don't need to recover it - just get a paw on it and knock it out of bounds.
BYU Ties
Ryker Mathews is currently the only Cougar in the league - he was a CFL all-star in 2019 for the Hamilton Tiger-Cats and is now suiting up for the BC Lions.
The best career of any Cougar is former player and coach Ben Cahoon - here's some of his accomplishments:
League record holder for receptions
Most receptions and receiving yards by a Canandian
Most receptions and receiving yards in Grey Cup games
2x Most Outstanding Canadian
3x Grey Cup champion
10x All-Star
8 straight 1,000 yard seasons
CFL Hall of Fame
Number retired by the Montreal Alouettes
Fans were used to him doing stuff like this on the regular:
A few other Cougs have had careers:
Peter Tuipulotu won a Grey Cup with the Baltimore Stallions
Steve Sark had a stint with the Saskatechewan Roughriders
Ben Archibald played for 5 years, won 2 titles and a Most Outstanding OL award
Max Hall and Gary Crowton had a stint together in Winnipeg
Moe Eliwonibi enjoyed a good career from 97-05
Lloyd Fairbanks was a 5x all-star and managed to play from 75-91 as a LINEMAN?!
Kalin Hall rushed for 795 yards over 2 seasons
Omarr Morgan played from 2000 to 2010 with 3 all-star votes
Wrapping it up
Tonight, the regular season kicks off with Hamilton playing Winnipeg - a rematch of the 2019 Grey Cup.  It starts at 6:30 Mountain on ESPN2. The entire season will be spread across ESPN 2/U/+. Tune in - we will have a game chat going on our discord server which you should join if you haven't yet - and enjoy some real, live, football to get us through the next month until we face the Wildcats.