The Biggest Day In BYU History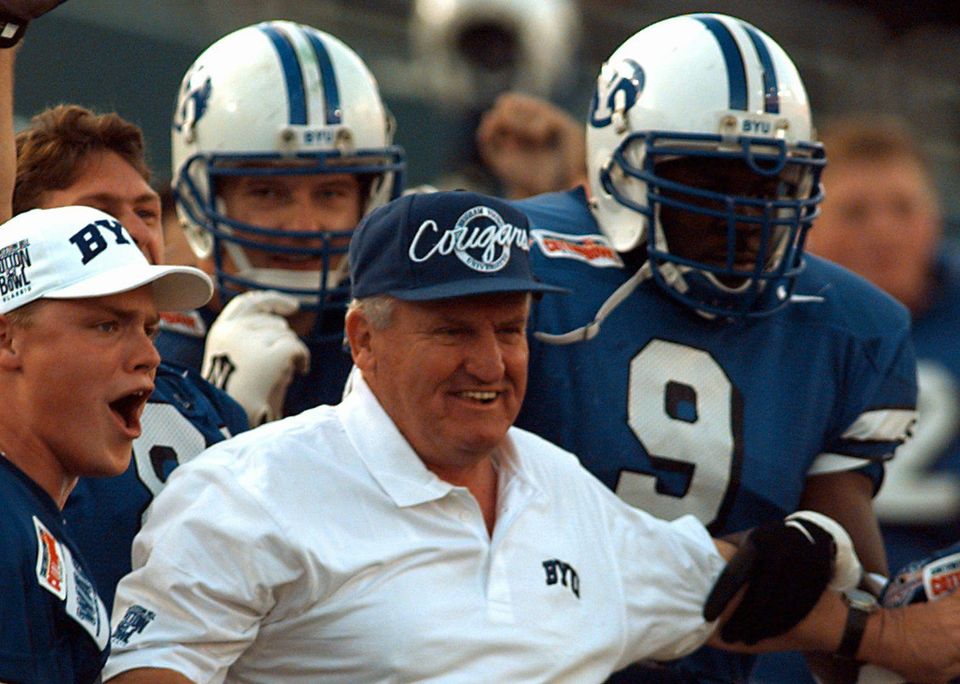 There are a handful of key dates in BYU history:
October 16, 1875: Founding as BYU Academy
1903 - The Academy is split into BYU and BY-High
1972 - Stan Watts promotes some DC nobody ever heard of to be the HC of the football program. A couple good things happened during this guy's tenure.
2010 - After decades of success in the WAC and the MWC, the Cougars set course for Independence
September 10, 2021 - Years and years of effort finally culminates in an invitation to  the Big 12 conference.
We thought it would happen in 1996, but Baylor got in instead.
We thought the PAC might expand in the late 90s, but the vote never happened.
We thought in 2011 we might get the call, but TCU and WVU got dialed up instead.
In 2016 we sat on a conference call for hours listening to nothing at all and ultimately they kept the status quo.
But our time is now. It doesn't matter that it's late, or that we've been deserving of this for multiple decades. It doesn't matter that somehow Rutgers (seriously why the hell did the Big East invite them as a founding football only member?) and Oregon State have donned the "P5" label while we have scraped, and scrapped prudently using every penny earned by the AD.
We don't get tithing money like other schools get tax dollars.
We don't charge student fees - like James Madison charging $2,225 a year to EVERY SINGLE STUDENT, it's just the $150 from those who opt into a ROC pass.
Everything the BYU athletic department has ever done has been on our own, by our own merit, and frugally without falling victim to the arms race of modern collegiate sports.
Today is the biggest day in BYU athletics history but it didn't happen in a vacuum. Today is happening because of LaVell Edwards. It's happening because of Danny Ainge and Jimmer Fredette. It's happening because of Stan Watts, Rondo Fehlberg, Val Hale, Tom Holmoe and every other athletic director.
Today happened because of you - the fan.
We showed up in good years and bad. When our AD said "we need $20MM" to shore up lost COVID revenue, we opened our wallets. When other schools will take on debt like Cal mortgaging their stadium through 2112 (that is not a typo), our donors step up, we plan for years, and get it done. We've always stepped up and no matter how frustrating it was to be on the outside looking in, we supported the Cougars day or night, rain or snow.
So on this day, we salute you. We cheer for whatever made you a Cougar fan and why you bleed blue. We are happy that we all get to celebrate this day together and that after 40 years in the wilderness, we've finally made it to the promise land.
There's a football game tomorrow and to quote what our Georgia Bulldog friends say about the Florida Gators - "FTMF".