Some of our favorite hilarious Bronco moments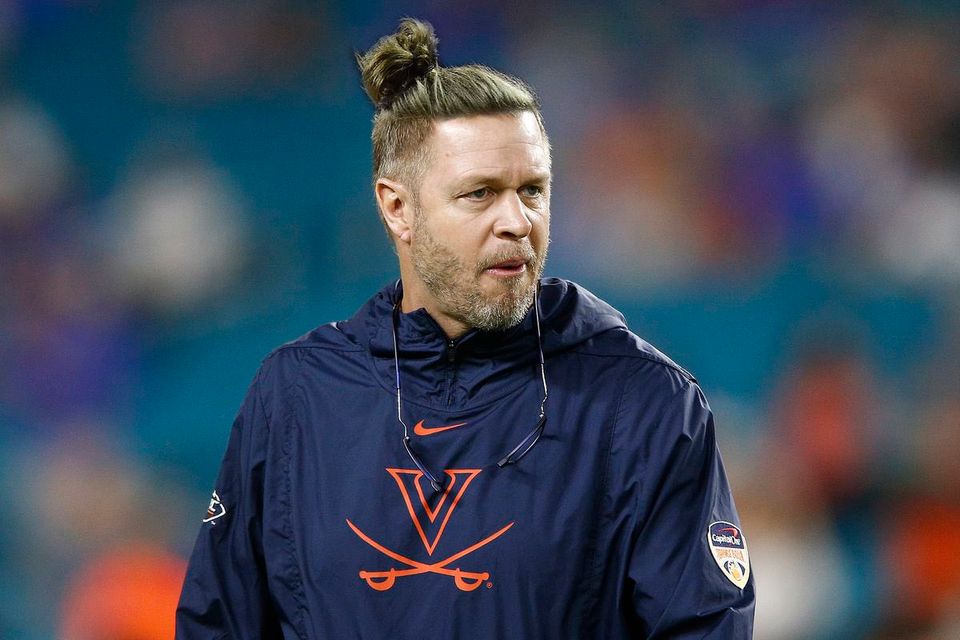 Bronco is back. In fact, by the time most of your are reading this, he probably is in Provo. It's almost the end of Bronco week and we can all move on with our lives. Until it's officially over though, we have to continue to talk about him. We don't make the rules.
Without further ado (what a stupid word... ado), let's look at some of the weirdest Bronco memories.
Tradition, Spirit, Honor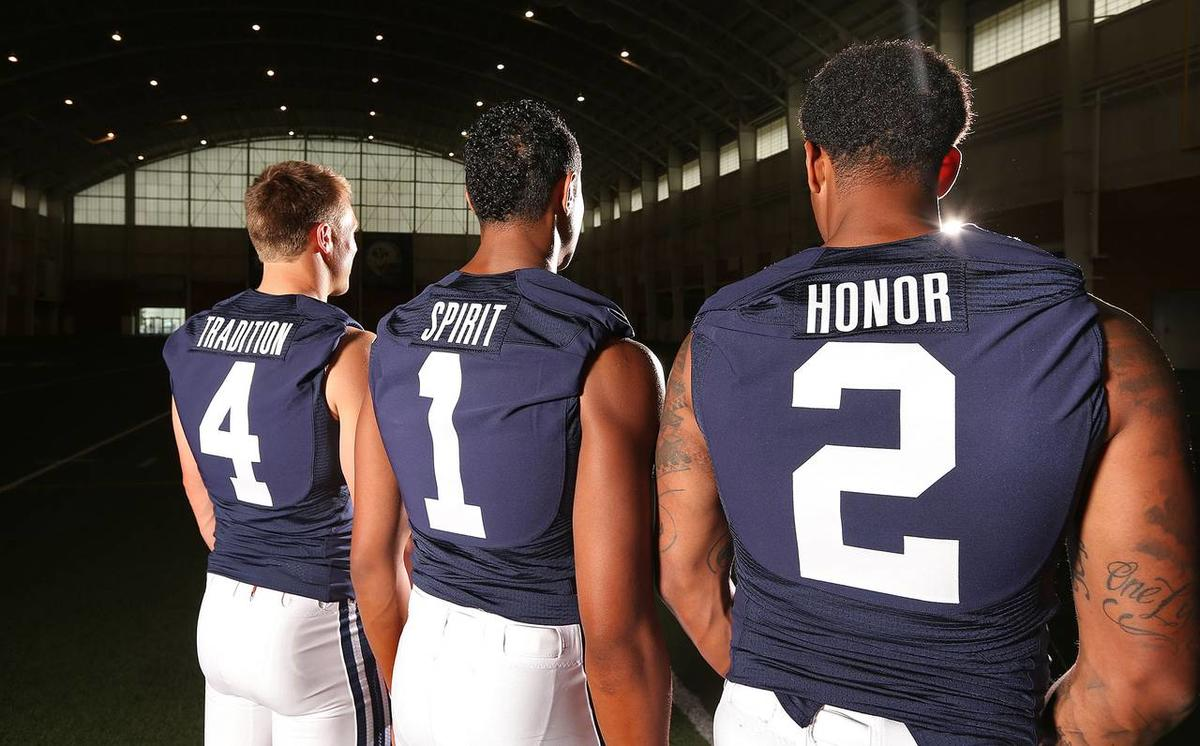 "Tradition drops back to pass and picks up a big block from Honor before he finds Spirit in the end zone for a game winning touchdown! What a great play by Tradition, Spirit, Honor!"
Yes, you all remember the infamous day that the news of the TSH jerseys leaked. It was, without a doubt, a bad idea. Don't try to defend it. Everyone hated it. The players hated it. The fans hated it. Everyone hated it.
The spirit of the idea wasn't bad. Bronco wanted to unite the team and Tradition, Spirit, Honor was a very appropriate mantra for the team. But, on the back of jerseys? Woof. Woof. Woooooooof.
2. Stop drawing the recruits, Bronco!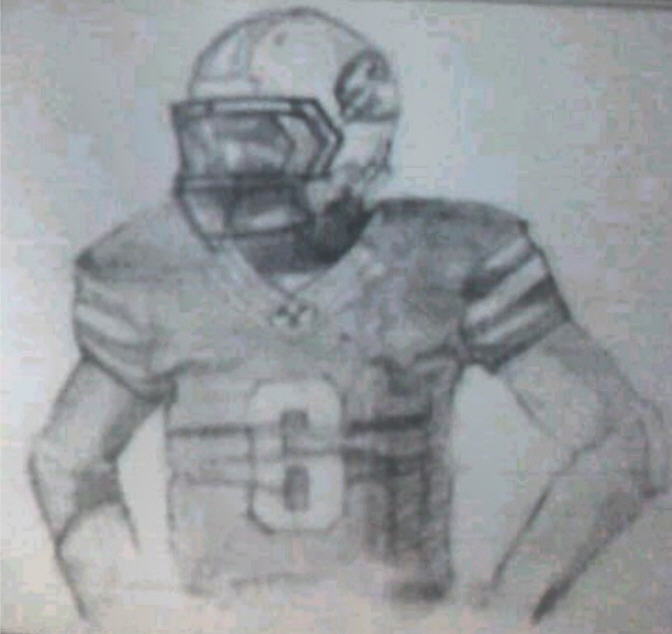 Dayan Lake was a big time recruit coming out of Northridge High School. He committed to BYU early on and cited his relationship with the coaching staff as a big reason why. Lake came to BYU, changed his name to Dayan Ghanwoluku, and was one of the best defensive backs that has ever played in Provo. All in all, it was a wildly successful recruitment and career for him and for BYU.
But it wasn't without its weird.
This picture came from Bronco. According to Lake, it was a hand drawn picture from Bronco himself.
I like to think that Bronco was sitting in Elder's Quorum while drawing this. He was bored listening to another lesson about how Brother So and So's kids are loud during family scripture time and it's a trial of their family. Bronco tuned out and let his mind wander to his favorite recruit. After realizing that he was a damn good artist, he decided to send the picture that was sketched on the back of a program to Lake with a note that said, "Still BYU? Check 'Yes' or 'No'"
3. Horses, not Hookers, Charles.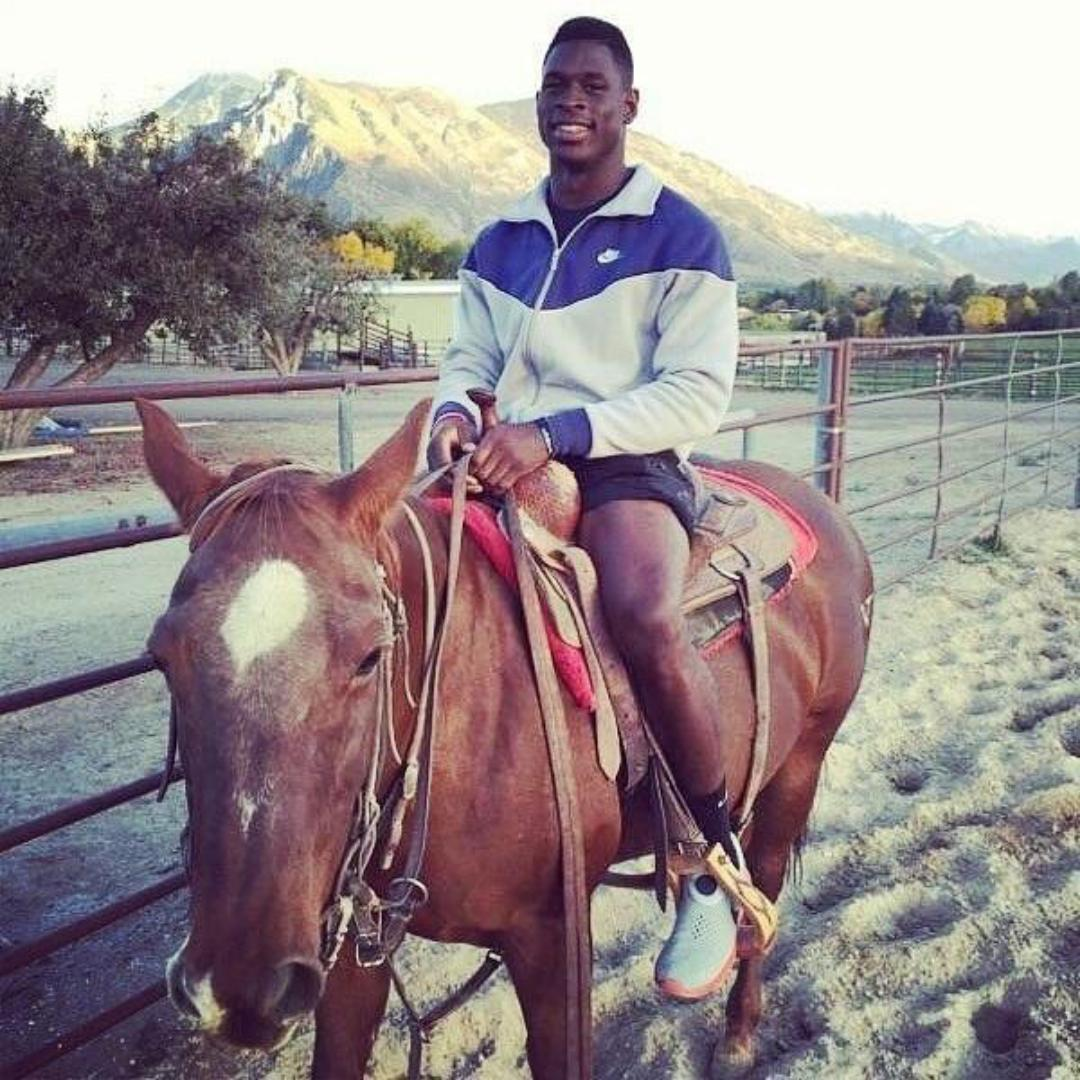 Am I allowed to make jokes about a guy who was charged with such serious crimes? Probably not. But this joke isn't about Charles West. This is about Bronco. And more specifically, this is about Bronco's Bronco.
After the news of West's arrest broke, do you think Bronco called him and said, "I SAID WE COULD GET A HORSE, CHARLES! NOT A WHO....."
I have to stop. This was too much.
4.  Roscoe Mendenhall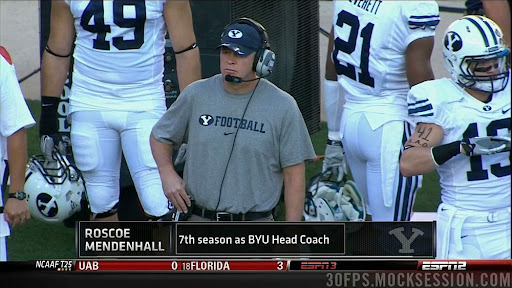 This wasn't Bronco's fault. In fact, he did nothing wrong whatsoever. But nobody will ever forget Roscoe Mendenhall. What a fine, fine coach he was.
We love you, Roscoe.
5. Suspender Ute cowers in fear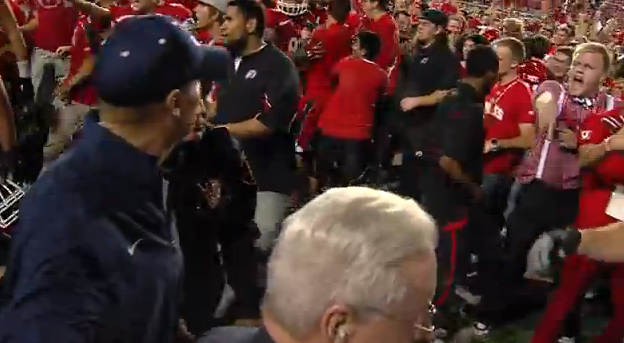 Bronco led BYU to a win over Oklahoma. Bronco helped BYU beat Utah and TCU multiple times. Bronco beat Oregon. He beat UCLA by almost 5650 points. Bronco did a lot of great things during his time at BYU.
But the baddest thing that Bronco did at BYU? Stare down Suspender Ute.
First, let's listen to the audio.
Bronco says nothing. Suspender Ute keeps saying, "What can you say?! What can you say?!"
Um, Suspender Ute, Bronco would have beat the ever loving shit out of you. What can he say? He doesn't have to say a single word. All he needed to do was look at you and you immediately turned away in fear. If you listen REALLY closely, you can faintly hear the sound of urine trickling down his legs.
Bronco said no words. He just turned, looked at him, and made two full steps that way. That was all it took to make Suspender Ute fold up like a tent.
What a dope moment, Bronco.
In all seriousness...
Bronco was great. He deserves our cheers and admiration this weekend. While we're pretty tired of people fawning over Mendenhall like he is Brigham Young himself (honestly, I think there would be less admiration for Young than there has been for Mendenhall this week). It feels weird. He left and he's at a different program now. Be happy for his success, but no sense in needing to be a Virginia fan now.
But, when it comes to what he did during his time at BYU, he was great. 99 wins  during his tenure. He restored the respect that BYU had lost during the Crowton era. He helped develop legends like Jamaal Williams, Kyle Van Noy, Taysom Hill and Cody Hoffman. Mendenall was really, really great. He was great at BYU and he was great for BYU.
Stand up and clap for him when he is introduced in this one. You don't have to cheer after the introduction is over (nor should you, frankly), but you should give him a great ovation during pre-game.
BYU is in a great spot now. Frankly, BYU is in a better spot today than they were during the last half of Mendenhall's tenure. The future is bright, and Bronco appears to be happy. Not cheering for him when he is here makes it look like BYU fans are full of resentment and jealousy. But at this point, there is no reason to feel any of those things.
As for the game? Look for a game like that is really similar to BYU's game against Washington State. Virginia is better than Wazzu, but their philosophies are similar. They both want to push the ball down the field and they both want to hit on chunk plays regularly. BYU's defense is designed to neutralize that kind of offensive attack.
I like BYU to score against Virginia's defense. The Hoos are, well, not good defensively. BYU's isn't designed to score quickly and often, but they can efficiently move the ball down the field in their own manner. And I think they will.
The question becomes whether or not BYU's defense can slow Brennan Armstrong down. He is going to get his, to be sure, but this defense can slow him down. If the game is close in the fourth quarter, I like BYU to pull ahead late in the game and win this one by a score.
I just wish we could see Man-Bun Mendenhall in Provo.