So you just watched Utah win the PAC-12...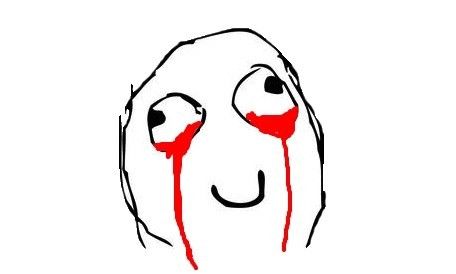 Utah did it again. For the second year in a row, the Utes are kings of the PAC-12 and will make their way to the Rose Bowl. So yes, ladies and gentlemen, you will have a Twitter timeline full of rose emojis and trophies.
If you're reading this newsletter, you're probably a BYU fan, and you will probably hat the next month worth of college football talk in the state of Utah. That's fine. Hate away.
If you watched the game between Utah and USC (and be honest... you watched the game) then you saw a Utah team that dominated against the favored Trojans. The Utah offense was able to make enough plays in the run game that Cam Rising didn't have to do a ton in the pass game. When Rising did make plays in the pass game, the Utah receivers turned them into big plays.
But it was that Utah defense that probably left you thinking, "Damn, BYU is so far away from playing like that."
And you know something? You are absolutely correct. BYU is very far behind the place that Utah is at right now.
In fact, they are about 12 years behind.
It was 12 years ago that the Utes joined the PAC-12 Conference and for the last 11 years, they have been building the program that dismantled USC tonight. Comparing BYU tonight to where Utah is at tonight is painful, but it should also be a sign of hope for Cougar fans. It's going to take some time, but Utah (and TCU, for that matter) have proven multiple times over that teams can successfully go from a non-P5 to the top of the P5 ranks.
As of right now, that's the journey that BYU is on. That's encouraging.
Utah took time to get to this level. They finished their first year in the PAC-12 with an 8-5 record and thought that they would be able to roll into the conference and start winning championships. Then they missed a bowl game for the next seasons while winning just five conference games during those two seasons. In 2014 they got back to a bowl and they lingered in the 9-10 win range for the next few seasons.
It wasn't until 2018 that Utah reached the PAC-12 Championship game (they lost). They lost again in 2019 in the PAC-12 Championship. 2020 was a fake year, and since that fake year, Utah has won the PAC-12 every year.
Like Miley Cyrus taught all of us:
There's always gonna be another mountain
I'm always gonna wanna make it move
Always gonna be an uphill battle
Sometimes I'm gonna have to lose
Ain't about how fast I get there
Ain't about what's waiting on the other side
It's the climb
BYU is just starting that climb. This weekend begins the real beginning of that climb. Sure, BYU is probably a step or two ahead of where Utah was at in 2010 given that they have played a tougher schedule as an independent than they ever did in the Mountain West Conference, but there is no question that the Cougars are near the bottom of the mountain right now.
So, what are the first peaks that BYU has to address?
They have to get the right coordinators in place.
BYU has a great offensive coordinator in Aaron Roderick with a great supporting staff. Sure, one could argue that the Cougars could use an upgrade in recruiting with Harvey Unga or a more technical offensive line coach than Darrell Funk, but as long as there is a trio of Roderick, Fesi Sitake and Steve Clark, then BYU's offensive staff is in a good place.
The defense, on the other hand, doesn't exist. Ilaisa Tuiaki stepped away and, though nothing has been made official, you can safelu assume that the rest of the defensive will all (or at least mostly all) be replaced in the coming days. That's just what happens when a new coordinator comes in.
Kalani has got to find his defensive coordinator. He saw this first hand during his team at Utah. Kyle Whittingham always had defensive coordinators that he could trust, but it was an absolute chore finding the right piece to the puzzle at offensive coordinator.
It started with Norm Chow in 2011. Then it was Brian Johnson in 2012. Dennis Erikson was hired to help Johnson learn the ropes in 2013. Dave Christensen took the reigns in 2014. Aaron Roderick and Jim Harding split offensive coordinator duties in 2015. Troy Taylor took over in 2017. Finally, after six coordinators in eight years, Andy Ludwig was hired in 2019 and has been the offensive coordaintor ever since.
It's no coincidence that Utah was finally able to get over the top once they found some consistency at offensive coordinator.
BYU is in that same boat, just the opposite. Kalani has the offensive side of the ball figured out, but the defensive side is a mess.
The hire to replace Tuiaki is a key step for BYU. The faster Kalani can get the right piece to the puzzle in place, the faster BYU can move to the next step on the climb up. That isn't an easy task. In fact, Kalani could very well get it wrong and have to try again next year or the year after. Whittingham had to try six times before he finally got the right coordinator on the seventh.
Kalani probably doesn't have a 7-coordinator-long leash, but you get the idea. He's got to get that person in place faster than that - hopefully by, like, Monday.
Holy shit this roster needs a talent infusion.
When Utah first joined the PAC-12 they were able to ride the wave of excitement to a pair of strong recruiting classes in the first two years. As reality set in and the novelty of their new conference wore off, so did their recruiting rankings. It wasn't until their fifth class in the PAC-12 where you started to see their real - and permanent - recruiting ascension happen.
For those first four years, Utah had to fight HARD on the recruiting trail. I remember covering some of the players that they were recruiting and they were consistently recruiting kids harder than any other school in the country. They outworked everyone.
In those first four years, they missed on more players than they landed. But each class, they were able to get one or two guys that became fixtures in their program for the next several years. They weren't always the four-star type in the early going, but rather, they were players who fit what Utah wanted to be. Guys like Hunter Dimick. Guys like Cody Barton. Guys like Britain Covey. Guys like Marcus Williams.
These guys weren't always highly recruited, but they all had a chip on their shoulder. All of them played pissed off. Sure, some of that is Utah's coaching and culture on campus, but back in those early days of the PAC-12, that culture wasn't so clear. They had to target players that would create that culture. And those are the players that became pillars of their program.
As BYU looks ahead, they have to identify what their culture is. They have to figure out what chips on their shoulders they want to play with. They won't get every four-star guy, but they have to get players who fit a culture that is willing to grind things out.
On the recruiting trail, BYU has got to, well, try harder. It's that simple. Resources are no longer an excuse. The Honor Code is no longer an excuse. Lack of P5 resources is no longer an excuse. Access is no longer an excuse.
They can't be. Those excuses cannot exist. BYU can lose on the recruiting trail, but they can't afford to lose because they didn't try as hard as the schools they are competing against.
BYU has some advantages that Utah didn't have in their early PAC-12 life. The transfer portal allows BYU to have access to more players than every before. BYU can get proven players and get them right away. They will have to recruit very, VERY hard to get the requisite amount of talent that they need, but they can do it. The opportunity is there.
BYU also has a unique recruiting base in members of the LDS Church. Certainly, the Cougars can't be expected to sign every LDS recruit in the country every year, but BYU can be expected to be in the mix. That's what the LDS ties does - it allows BYU to have access to players that they otherwise wouldn't have access to. They can't take that for granted.
Think of it like a college degree. You can have an MBA and that can get you a lot of job interviews. But you don't get the job before you interview, no, instead you have to show up and do the work. You still have to impress the employer and prove your value. Your MBA opens doors, but you still have to be the one who walks through them.
Being the LDS school opens LDS doors, but an open door won't convince anyone to walk through it. BYU has to recruit harder than they have. They have to care more than they have. They have to be relentless and they have to be consistent. If they can make that change, they can do some special things on the recruiting trail.
Until those changes happen, the climb is going to feel endless.
They need fans. Period.
BYU fans are awesome. BYU fans are passionate and they care. But, are BYU fans truly prepared to support this team through the climb?
Probably, but fans need to understand what the climb means. 2022 was a good example of the initial steps of the climb.
BYU needed a new voice on defense and most people agreed with that in the early goings of this season (or last season but we're not going to beat that horse anymore). The 2022 season was painful. Some of the losses were painful. That pain sucks.
However, without that pain, the necessary changes at BYU probably don't happen. If BYU finishes this year 10-2 on the backs of a strong offensive performance and just enough defense, things probably stay the same going into 2023. At that point, Kalani couldn't dismiss a coaching staff that had three straight 10-win seasons. If he did that, well, good luck hiring anyone else.
This year was a necessary evil for BYU. It made it clear to everyone - fans, players, coaches, administration, and anyone else - that the status quo wasn't going to get it done.
That doesn't mean that it didn't suck.
It does mean that the suck was worth it.
But, after just one player (Jacob Conover) announcing his intention to transfer from BYU, we're already seeing fans lament coaching decisions and blame the program for things that are happening.
Folks, BYU is in a transformative point in the program. They have to have a talent infusion. They have to have an attitude infusion. They need dogs who are will to climb with them. They need their Dimicks who never got to play in a Rose Bowl but were huge parts of the foundation that led to Rose Bowls. They need their Williams who was willing to switch positions and fight like hell to find a career in football. Williams never tasted a Rose Bowl either, but his influence is still felt at Utah.
Who are those players for BYU? I can tell you one thing, it's not the captains who bailed on their team midseason, or the quarterbacks chasing playing time, or the players who aren't willing to be part of the climb.
This process won't be for everyone and fans have to get comfortable with that. So do coaches and administrators.
The good news is that the climb does have an end. TCU is likely a playoff team this year. Utah will be headed to their second straight Rose Bowl. BYU can make the same climb that those two teams did. It's going to take some time and it's not going to be easy, but damn, it will be worth it one day. I can promise you that.