Kalani's tricky spring practice juggling act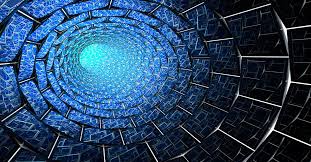 There is one college football topic that drives clicks to a website as much as conference realignment. It's not predictions, it's not recruiting, it's not recaps - it's depth charts. College football fans gobble up depth charts like I gobble up a 50-piece nugget from Wendy's.
BYU is currently in the midst of spring practices and I can't tell you how many people have reached out to me to talk about depth charts. Sure, there haven't been many who have said, "Hey Jeff, what's your two-deep look like?" The question isn't always that direct and comes in many different forms. "Hey Jeff, who is running with the ones?" or "Hey Jeff, when BYU takes the field during a scrimmage, how many of those guys will be fall starters?"
We love depth charts, man.
And it makes a ton of sense. You always want to know which players are going to be on the field and which players you can safely shuffle into the back of your mind and stow away until next year. It's just the way that the mind of a college football fan works.
But, my dear friends, I'm here to pop your depth charty bubble today. Because depth charts have never meant less than they do today.
Coaches typically hate early depth charts too. Most coaches employ them in one of two ways: 1. They throw names out for fans to consume because their SID says they have to. 2. They use it as a motivational tool to get more work out of players who aren't quite living up to expectations.
But, in the year of our Lord 2023, the motivation for a depth chart has changed. Now, a depth chart - especially in the spring - can be a torpedo that never leaves the chambers and implodes on your roster.
The transfer portal has changed college football in so many ways. Among the least talked about ways that the portal has changed football is the depth chart. Because of the portal, and the spring window that opens in May in particular, depth charts have a lot more potential to backfire on a coach than they used to.
Think about it. If I'm a four-star recruit who feels that I'm the most talented player on the team but I don't see my name on the top lines of a two-deep, then I'm out. I'm officially headed to the portal and finding someone who will play me more than my current school will.
The motivation aspect of the depth chart? Gone.
The half-assed depth chart to appease the SID? Dangerous.
It's more than just the piece of paper that a depth chart is written on, too. Distribution of reps during spring ball is paramount now. If a player feels they aren't on the field with the perceived 1s, they could leave. Coaches  have to communicate with players about their roles more than they have ever had to. they will have to reassure players about those roles more than my super hot high school girlfriend had to reassure me that she actually loved me. (Spoiler alert: She didn't. It only took like 14 seconds to get that Dear John letter while I was in Madagascar.)
Reps have to be shared. Who will run with the 1s during a scrimmage? Doesn't really matter. Because anyone who BYU's coaches see a future in is going to get a chance to feel like they're a starter. If that's not what BYU is doing then they are setting themselves up to be gutted by the portal in May.
College football changed. The transfer portal is weird. But it is here and it is going to have an impact. Who is running with the 1s and who is listed on a March depth chart has never meant less than it does today. The coaches have to manage all of those expectations on an individual basis, and the consumable depth chart for fans is an unfortunate victim in that management process.