It's 2021 But This Sure Feels Like 2019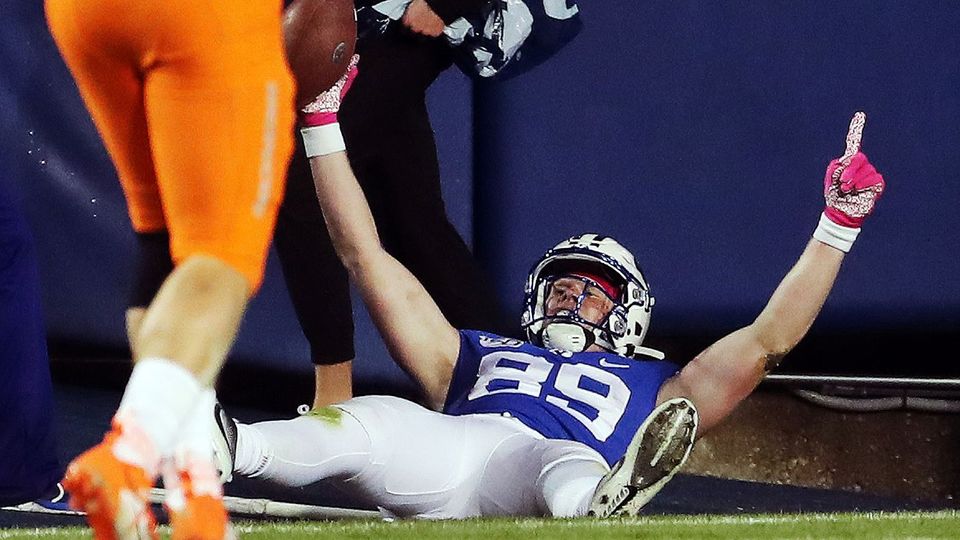 There's a lot of differences between tomorrow and the last time Boise rolled into Provo, but a lot feels the same.
An Undefeated Ranked Team
One of the teams is ranked, the other is not. One is undefeated and looking to roll, the other has a chip on their shoulder and feels the season slowly slipping away from them after losing a game they shouldn't have the week before.
In this case, the roles are flipped - The Cougars are where the Broncos were 2 years ago. Focus and culture will matter here - and that's where the Cougars have shined this year.
We have yet to see a complete game - we've won every week with something not firing correctly. This is a blessing and a curse, it means when we get firing on all cylinders, we can play with anybody, but the flipside is we haven't yet figured out how to do that.
A backup to the backup
In 2019 neither team had their starting QB. BYU was down to Sione Finau at RB at a 3rd string QB making his first career start - that is similar, except we have Tyler MF Allgeier and a healthy Lopini Katoa behind him to be a 1-2 punch at RB and a vastly improved OL grading roads for them.
For Boise, they are decimated in the trenches (I don't think they have enough beef to try to pull off the scrum play on 4th and 1 to seal the game) and are missing guys at receiver and RB1 - George Holani - will not play.
Should Jacob Conover start, and protect the football, this game should be in hand. If Jaren Hall starts, his feet will cause them fits and the Cougars are in an even better spot.
Getting Up for the Big Game
One thing Kalani does very well is have his team prepared and fired up for rivalry games. Even in lean years, every game has been largely close and we performed better than expectations. It's a strength he brings to the locker room. Boise head coach Andy Avalos, like Kalani, shows promise but seems to be struggling in adjusting to taking over a program that has depth struggles that shouldn't have been there when he signed on, but he will also stress that this is a big game.
Don't get it twisted, the Broncos are going to come ready to play angry about what happened last year on their turf. This is a chance to make a statement on national TV.
The kickoff time matters
This is the first time in forever we've had a major game kick off in the day at home. It's a different prep timeline, your sleep, your nap, your meals - all a little bit different than the what the players are used to. Those rhythms and systems are important to athletes.
The benefit of this week is that it is at home - players are more comfortable in their own locker room and sleeping in a hotel that they stay in 6 times a year. The added benefit is the kickoff time next week in Waco will be the same for their body clocks - with only a one hour time change, they can keep everything identical to this weeks comfortable practice run and hopefully come out swinging against the Bears.
Our Predictions
It's going to be wet. It might be chilly. BSU can't run the football and we have a monster RB and an OL that can. Voiding any turnovers, this game should be in comfortably in hand with a 2 score win, same as we have seen all season.
I believe in ARod as a QB coach and a playcaller and he will have a game plan ready for Conover (or Hall) that will fit what they can currently do and the RBs will step up and get it done.