Dear Me, I guess?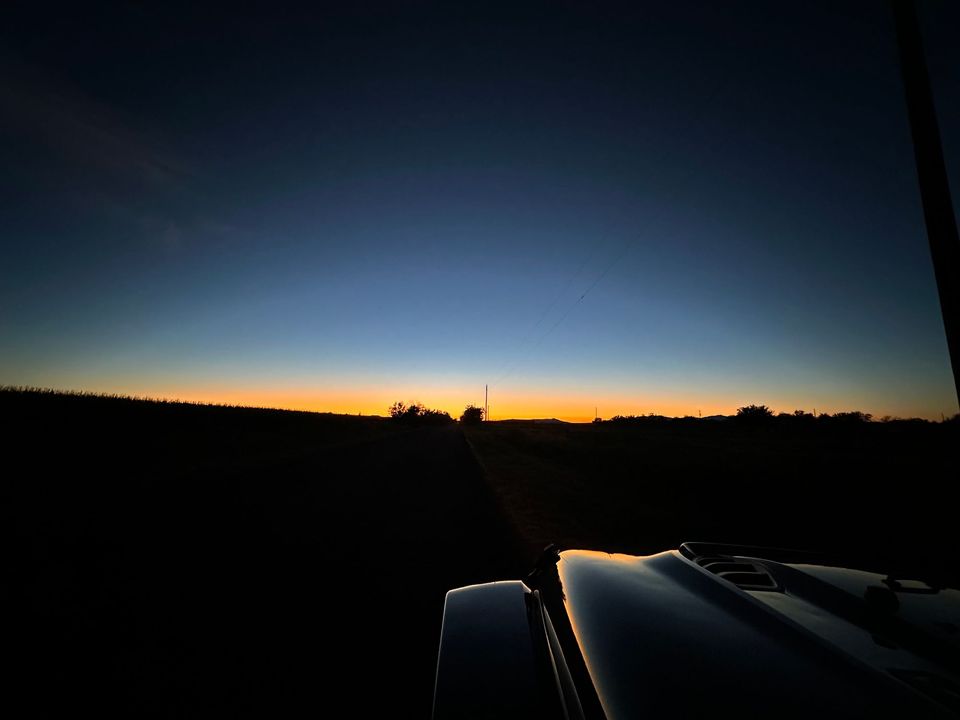 Disclaimer: This newsletter is probably more for me than it is for any other reader. Writing is my catharsis. As much I love writing BYU content for all of you to consume and enjoy most of the time, today I'm writing for me. If that's not your cup of tea, it's no skin off my back. Today is for me anyways.
I never expected a chameleon to fall out of the sky, but there its dead body was on the ground in front of me. I watched it hit the ground. I looked up and there weren't any trees near the area that it hit. The only thing above me was a small telephone wire that crossed the street I was walking on. A chameleon out of the sky didn't make any sense at all.
And yet, there it was. It was mostly red at the time and probably 8-10 inches long. Dead for seemingly no reason.
Through a series of questions and my own firsthand research, the days that followed taught me that chameleons die like this all the time. They find themselves on a telephone wire, wandering there from a tree branch or something, and then they follow the wire for a long, long, time. Unless they accidentally run into another branch or something that leads them back to the safety of a tree, they can get stuck on the wire for days. And, after a while, they'll lose track of where they are, and fall off the wire and plummet to their death.
It's not that they can't see - they definitely can. In fact, chameleons are the only lizards that can see everything. Their eyes move around so they can literally see in front of them and behind them at the same time. But when they're on the power line, they get confused, and fall off.
Such was the fate of the red chameleon that fell out of the sky in front of me that day. His 360-degree vision failed him. He had no goal. He had no destination. And now he's dead.
Poor chameleon.
The ability to see both what's ahead of you and what's behind you seems like the ultimate clarity. If I can see where I've come from and see where I'm going, how could I ever feel lost?
Well, because you still have to be where you are. In fact, where you are is the most pressing threat that any of us face. If you've survived the past and you haven't yet approached the future, clearly, it's the present that is the threat.
There are few people who fall into the trap of avoiding the present better than I do. I'm basically a human chameleon wandering down a telephone wire.
I am so keenly aware of the things I've done in the past, and at the risk of reaching a new level of egotistical arrogance... it's pretty awesome.
My family is amazing. I'm married to the best person I know. I have three kids who are incredible. My 9-year old reads at a college reading level and, much to my approval, is in the process of writing a book on her own time. My 7-year old is a math genius. He's in second grade and we just pushed him into fourth grade math. He opened the book for the first time and said, 'this is the easiest math I've ever done' and hammered out assignments. My 5-year old is the man's man that I've never been. His ride-on tractor broke. He took it apart himself, removed the battery, pulled out the old battery from another ride-on toy, and made the replacement himself. All he asked his parents for was a screwdriver.
My family is amazing. No past decision in my life has ever made me more proud.
I'm successful in my career. I started out doing the bank jobs that nobody wanted to do - collections, dispute management, and fraud mitigation. Througout my 13-year banking career, I have moved from the entry-level kid who didn't want to work Saturdays at a grocery store anymore to a Vice President with a myriad of things to do every day. From product development, to sales, to operations management, and just about everything in between, I've had an incredible career so far. It comes with its frustrations, to be sure, but it's enabled a fantastic life for my family. I'm very lucky.
On the side, I turned a nasty habit of following BYU news on Twitter into a fun side-gig. From a blog called JeffWrites.blogspot to THE 247Sports, all from a Twitter account. I'm on a weekly radio show covering high school sports, something I absolutely love. I've done TV spots as a featured guest. I've been on the radio on dozens of different stations in about a dozen different states. We've built a successful podcast and this incredible community, and been able to use that community to donate literally tens of thousands of dollars to various institutions across the world. It's amazing. I'm so lucky.
There are so many other things in the past that are fantastic. I love where I've come from. My roots come from a couple of dairy farms in Lewiston, UT. The life I've experienced so far isn't the kind of life that I've ever expected to have.
And I'm capable of so much more, a fact that weighs on me each and every day. I'm not done being a husband or a dad, obviously. I need to be better for my family, because they are so great to me. They deserve the absolute best that I have to offer, and that's what I strive to do every tomorrow that I wake up.
I'm not done in my career. I have room to grow. I have potential that hasn't been reached. And most importantly, there are people that I interact with on a daily basis who I can help. The most rewarding thing in my professional life has nothing to do with any million-dollar deal or new contract that I sign, it has to do with the people that I'm able to help along the way. Deals are deals. Work is work. Money is money. But people, that's the real intrinsic reward that that drives me every day. Over the last seven or eight years since I got my very first mid-level manager job, I've had 31 people report directly to me. 23/31 received promotions and that is why they left my department, or team, or portfolio, or whatever it was. That's the only KPI I've ever really cared about. And I have so much more to offer.
My side-gig life isn't done. There are more things for me to do. There is more creative content that I can create. I'm still good at this and still have something to offer that makes BYU sports fun and makes BYU sports come to life in a way that it wouldn't if I wasn't doing it. Sports journalists have a shelf-life - all of them. Eventually, every sports media person grows old. Eventually everyone loses marketshare and loses the ability to connect and engage with an audience. It's the nature of the industry.
My shelf-life hasn't expired yet. I still have more to give.
I also have other goals. I don't have many friends that I share any kind of tangible connection with - I'm guarded that way. Though I live on the internet and seemingly put myself out there every day, I only let people see exactly what I want them to see. For the most part, it's part of the character. Though I love getting to know people and truly value the connections that I feel as they open up and begin to trust me, I very reciprocate that openness. Sure, I write about feelings and things like that here and there, but I rarely let people see me.
But believe me, I have more that I want to do. I want to learn to let people in. I want to learn what kind of impact I can have on the world if I uncover that aspect of who I am and let other people get to know the real me.
I want to write books and poetry.
I want to do more at the local women's shelter.
I want to run for City Council.
I want to help BYU fans feel the connections that I felt with my Grandpa as we scoured HB Arnett newsletters.
I want to host charity events that help kids find community and avoid the things in life that pull them off their bright futures.
I can do all of these things. I and I will do them all, at least slowly, as I continue going through life.
My past has been great - I can see it so clearly.
My future is bright - I can see it so clearly.
But the present has been beating me to a pulp lately.
It's hard to be an attentive husband all the time and to be able to give my incredible wife at least as much as she gives me.
It's hard to be a good dad all the time - especially to kids who are already so much more than I could ever hope they will be.
It's hard to focus on a career and dedicate the time necessary to continue to succeed.
It's hard to stay up late to write BYU content only to turn around wake up early to produce BYU videos. (It's even harder to teach myself how to do all of these things. I don't have any formal training in journalism - I just like to write. I don't know how to manage a team, or edit audio and video, or graphic design, or produce. I'm just guessing along the way.)
It's hard to find the time to write a book. It's hard to find the means to do more at the women's shelter. It's hard to find the courage to run for City Council. It's hard to replicate connections like the profoundly beautiful connection I had with my grandpa. It's hard to coordinate charity events.
It's hard to be open and to let fill in the emotional moat that protects me from so many things.
Though I've accomplished so much and I know I can accomplish so much more, right NOW feels so daunting.
Right NOW I feel like I'm slipping from the telephone wire.
Right NOW I feel like I'm about to hit the asphalt of the street.
Right NOW feels like the only thing I've ever done and the only thing I'll ever do again.
I don't have answers for what's next and I know I'll just keep pounding through the right NOW of today until I got to the right NOW of tomorrow. I don't have a magic key to unlock the door that leads to the next chapter of life. I don't have the ability to pull up the anchor holding me to right NOW so that I can sail to tomorrow.
I'll find my way - I always do - but right NOW I'm struggling.
And, well, I just needed to get that out and into the cosmos. I don't need anything. I'm not asking for anything. In fact, I don't even need you to read and listen (and would be shocked if you still are!).
I just needed to get that out so that I could find that telephone wire again and keep plugging away.
Thanks for indulging me today.
With sincere love,
Jeff.