A couple of NCAA rule changes that we really didn't talk about enough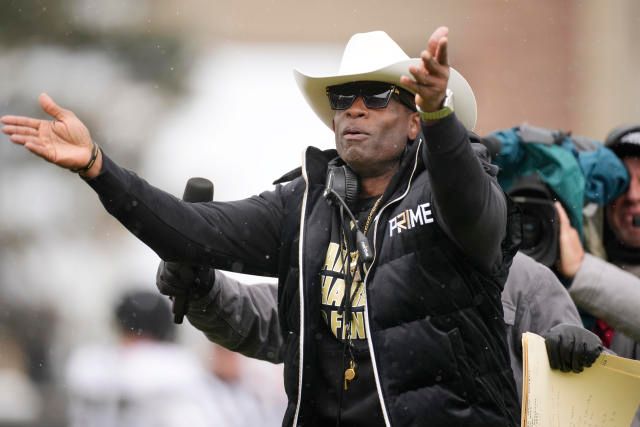 In case you were ever under the impression that the NCAA actually cares about its athletes, they don't.
Think of the NCAA as your HR Department at your office. Sure, they are going to help you out with an FMLA request and they will look like your best friend when it's open enrollment season, but when push comes to show, HR's primary objective is to protect the company from you.
The NCAA is similar in many ways. They claim they are there to protect the players from being taken advantage of, but in reality, they are their to protect their member institutions and keep the money-machine running is a positive direction. That's just who they are.
There are boatloads of stories and evidence that shows that's who the NCAA is, but let's take a peek at our friends in Boulder, CO to look at the NCAA's most recent 'player benefit' called the Transfer Portal.
When the portal was established, it was pitched and designed as a way for players to have control of their own careers. It circumvented a head coach's ability to restrict where a player could go to school if they elected to transfer away from the school they signed with out of high school. Players jumped to the portal, coaches and universities complained that it was making their jobs more difficult, and the NCAA came in and bailed universities out - to the point that the transfer portal can be the symbol of a crushed college football dreams for a player.
Last year, the NCAA eliminated the 25-man signing limit that schools had to adhere to each year. The rule had been in place for several years to protect players from schools over-recruiting in a specific class, exceeding their scholarship limits on their roster, and forcing kids to gray shirt after they didn't have any other options to sign somewhere else.
But, due to some schools losing a high-number of players to the transfer portal, the NCAA eliminated the 25-man limit and allowed schools to sign as many players as they want, so long as they stay under the 85-man scholarship limit for their entire roster.
Seems like a reasonable enough change, right?
Well, sort of. But the NCAA also left a backdoor open that enables coaches to do what Deion Sanders is doing in Colorado. We saw the same thing with Lincoln Riley at USC last year.
The rule has been in place for a little more than five years. Essentially, it allows first-year head coaches to cut players from their 85-man scholarship roster. As long as the school honors the player's scholarship, they don't have to honor a player's playing career.
This rule has been in place for a handful of years but it hasn't become an issue that players have had to deal with until last year. When the 25-man signing limits were in place, it wouldn't benefit a coach at all to come in and push 50+ players off of their roster because they would only be able to fill 25 of those gaps. But, with the 25-man limit removed, a coach can flip his entire roster when he takes a new job, and sign 85 new players to fill the gaps. (If those numbers feel hyperbolic, they aren't. As of this writing, just 20 of Colorado's 83 scholarship players from a year ago are still on the roster right now.)
Sanders isn't doing anything. His job is to win football games. If he feels like his roster needs an overhaul in order for him to accomplish that job, he's working within the parameters that the NCAA allows him to work in. Coach Prime is doing what any fan would want him to do.
It's the NCAA who should really be looked at harshly here. An organization who, theoretically, is there to benefit student-athletes is enabling a coach to push dozens of players out of his program - at the end of April, mind you - and just hoping that those players are able to find roster spots to play college football in the fall.
That's brutal business, ladies and gentlemen.
The transfer portal is something that players asked for and wanted and, frankly, it was something that players deserved. It always felt icky that a coach could say, "Okay, you can transfer but you can't transfer to this 30 schools because we play them. Tough luck, kid."
It never felt right that a coach could leave his position as head coach and take another one at any given moment but a kid was bound to a school because of a paper that he signed when he was 17 years old.
The transfer portal was necessary. But, like you would expect, coaches have starting finding ways to use the transfer portal to their advantage. In doing so, they are performing exactly how their fans, their boosters, and their bosses would want them to. Coaches are NOT the problem.
But as long as loopholes like this exist, it's the players who, ultimately, are going to suffer the most from the transfer portal. If they make an ill-informed choice and enter the portal on their own volition only to find out that they don't have a new home, that's a tough life-lesson for them. It sucks, it's unfortunate, but it was the result of a choice they made. That an easy justification to digest.
When they aren't given an option, though? And they're just laid off from their college football job and sent packing?
Well, NCAA, that sure sounds like you've got a bunch of employees on your hands... and I'm not sure you're capable of dealing with those consequences.