Superconferences.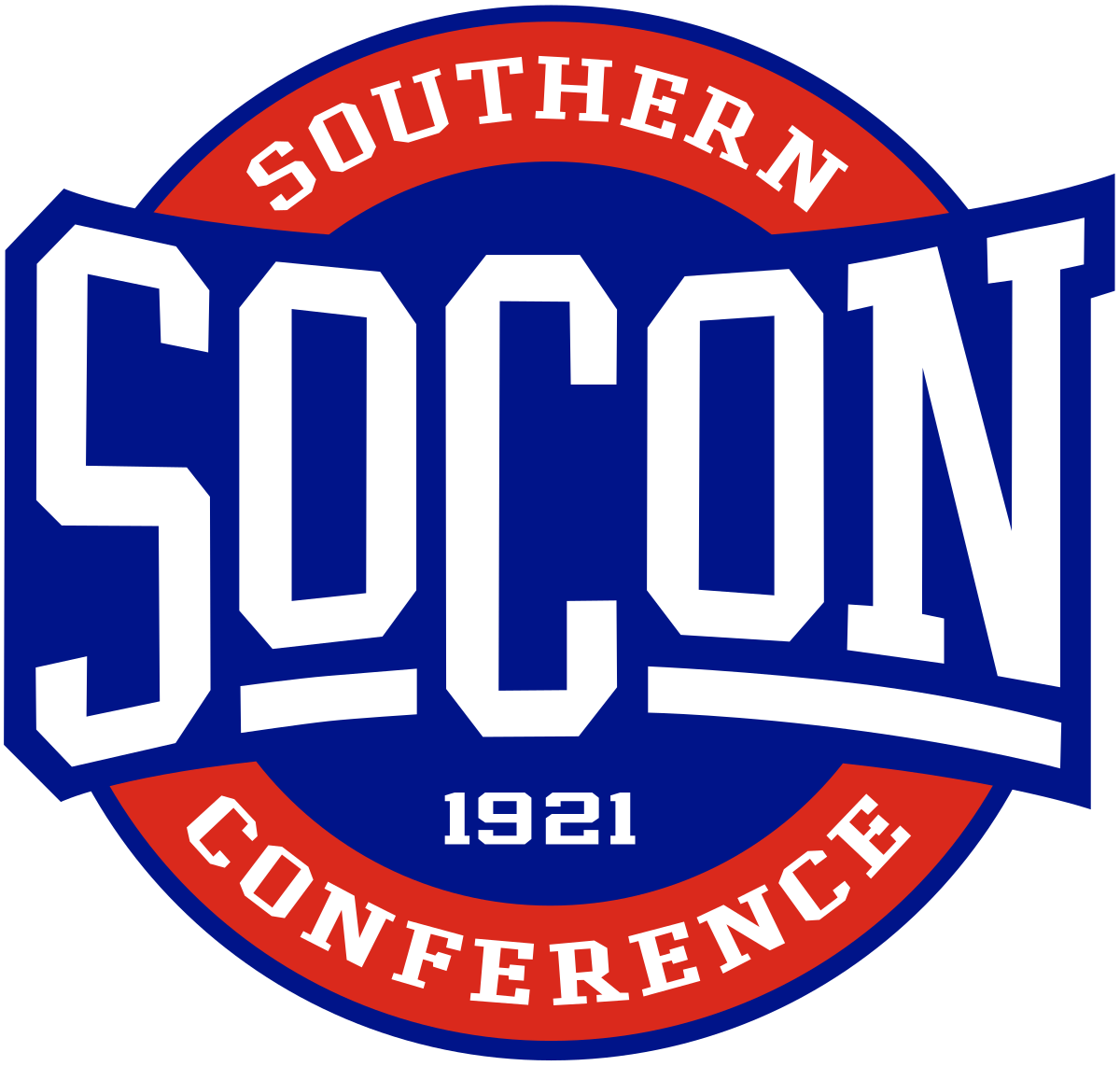 The talk for the last 2 years has been that the Power 2 are going to be de facto "super conferences" and run CFB if not break off and somehow professionalize yada yada. Idk how that ends up being, but it did spark the question: How much bigger can 16 can you get?


16 teams in a league hasn't been tried too often - the last time it happened was the WAC that lasted just 3 seasons before the MW was born. The league expanded in 1996 to have 4 pods, and then in spring of 1998, BYU suggested 2 divisions with 8 teams a piece. When that didn't go over well, they split the league in half and made the divisions the hard way.
I personally love the ideas of pods. You get a clean table every year and you get variety in your scheduling that is simply not possible in even a 14 team league, such as Georgia and A&M having played one team since the Aggies joined the SEC over a decade ago, and schools in the ACC scheduling OOC games against each other. The new fangled scheduling idea is no divisions, best 2 teams play in the championship and instead of pods, you have permanent rivals. The real difference scheduling here is that instead of the 4 teams in a pod playing each other every year, each team would have 3 permanent games, but that isn't a round robin mini division, ie:
BYU: Texas Tech, TCU, Baylor
Baylor: TCU, BYU, Kansas State

Texas Tech: BYU, Iowa State, Houston
etc.
So let's look back at some past attempts and see how the one attempt at other attempt at a super conference fared as this appears to be our future.
The SoCon
It turns out, that other than the WAC a 16 team league has only been attempted once at the FBS level. There's the Pennsylvania State Athletic Conference which is a DII league comprised of schools only in Pennsylvania and has 18 full members.
But back in the day, the SoCon was juiced. So much in fact that they spawned the ACC and SEC.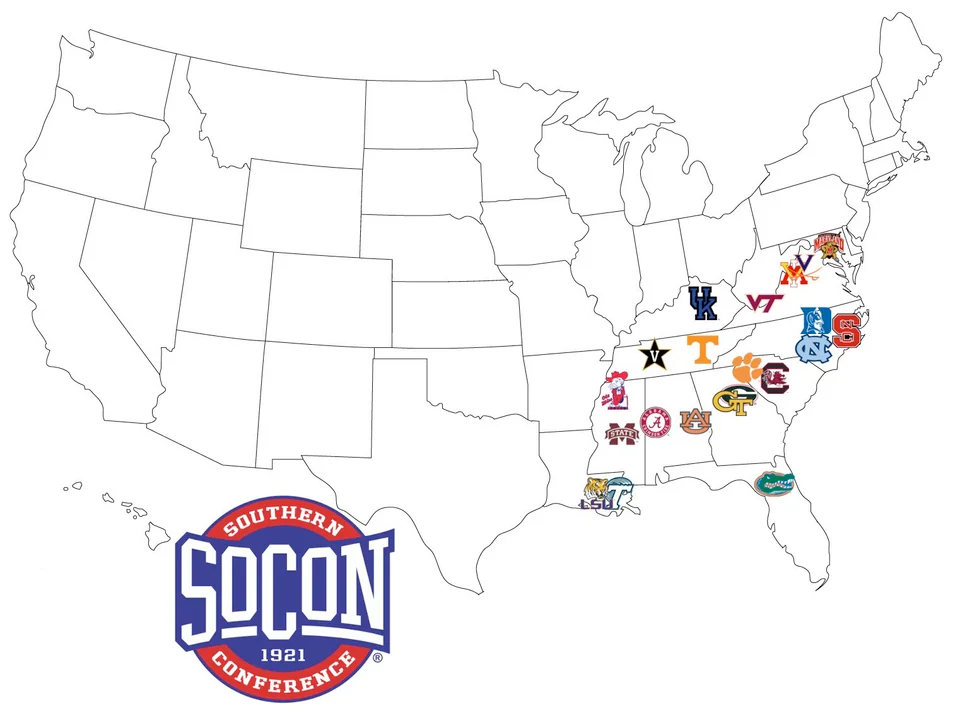 That sure is something. The SoCon itself was made up largely of teams that were together int he Southern Intercollegiate Athletic Association, but disagreements on handling scholarships, and money, and overall approach to support of athletics led the initial breakway.
It started in 1921 with Alabama, Auburn, Clemson, Georgia, Georgia Tech, Kentucky, Maryland, Mississippi State, NC State, North Carolina, Tennessee, Virginia, Virginia Tech and Washington & Lee. And it's a wild ride from there.
1922
Florida, LSU, Ole Miss, Sewanee, South Carolina, Tuland and Vanderbilt join.
1924
VMI
1928
Duke
1933
Frustrated with how the scheduling is going, 13 teams leave to create the SEC. Sewanee eventually drops to D3, and Tulane and Tech self select out in the 60s, but the core 10 teams of the SEC remain largely unchanged until their expansion in the 90s.
Alabama, Auburn, Florida, Georgia, Georgia Tech, Kentucky, LSU, Miss State, Ole Miss, Sewanee, Tennessee, Tulane, Vanderbilt all leave in the first mass exodus. Similar to the creation of the MW from the WAC - it was mostly the original core of schools with a few of the new ones sprinkled in.
1936
Backfills with Davidsion, Furman, Richmond, The Citadel, Wake Forest, William & Mary start the transformation into an FCS league with schools still figuring out what they want to do with athletics moving forward.
Viriginia announces they are leaving the league to pursue Independence with the watered down membership no making them feel too comfortable.
1941
George Washington joins
1950
West Virginia joins
1952
Clemson and Maryland leave for Independence similar to Virginia.
1953
After some conjoling from the Terps and Tigers, Duke, NC State, North Carolina, South Carolina and Wake Forest leave and these 7 schools form the ACC. This is where the fate of the SoCon really starts to take shape as the league is left with:
Davidson, Furman, George Washington, The Citadel, VMI, Virginia Tech, Washington & Lee, West Virginia, and William & Mary.
If you're keeping count, in 31 years the team featured 31 different teams as members, spawned 2 major conferences conferences and was left with 9 schools, only 2 of which are still playing FBS football.
1965 - 1968
After a decade of the league continuing to lose ground, VaTech moves for Independence and is replaced by ECU, who had been playing in the NAIA, but moved to the NCAA and immediately joined a league playing at the highest division.
George Washington leaves the following season and West Virginia followed suit in 1968, which is the last time a power conference team would appear in the standings for the SoCon.
1972
Longtime FCS power App State joins and remains a member until moving to the Sun Belt in 2014.
1977
After decades of turnover, and a nice decade with no exits, the league shapes into it's moden self.
ECU, Richmond and William & Mary all opt for Independence as more and more eastern seaboard schools decide they want flexibility in football, and a hyper regional (remember how Notre Dame used to also be Indy in hoops and left the rest of their sports for dead in the Horizon League?) conference for the rest of their programs.
Chattanooga, Marshall, and Western Caorlina all join and East Tennessee State follows in 1979.
1982
This was a tumultuous year in CFB for a lot of conferences. After the split to 1A and 1AA in 1978, a lot of conferences were in limbo. New policies were put in place to have minimum requirements for 1A membership enforced, and a few conferences even had split membership where half the league qualified and the other didn't.
In '82, the SoCon, along with the Ivy League and the Southland were all pushed down to 1AA.  The MVC saw split classifications with 5 of their 8 programs failing to qualify and would ultimately be pushed down a a few years down the road.
The SoCon Today
One of the enticements to split into 2 Division 1 subdivisions was the creation of a tournament in 1978, and following the move down in 1982, the SoCon became a regular fixture of the playoff. Georgia Southern was the original powerhouse with 6 championships including 4 in a 6 year span from 85-90.
App State pitched in a 3-peat from 05-07. Marshall had 2 in 1992 and '96. The mighty Furman Paladins won it all in 1988. Until App and Southern moved to the FBS ranks in 2014, the SoCon won 40% of FCS titles.
So How Big Will They Get?
There's a few major differences today that don't make this quite the same:
Airplanes are a helluva lot faster than trains
TV money is very real and the SEC and Big Ten are getting a lot of it
The self-selection of schools that wanted to commit major money to sports vs those that didn't has already happened.
The Super SoCon faced the same issues as the Super WAC: schools were spread out, sheduling wasn't well thought out, travel was expensive, and there was so much geography that there just simply wasn't a ton of institutional fit.
Texas and OU make sense in the SEC. USC and UCLA is still a head scratcher in the Big Ten - doing something purely for money rarely works out. How much bigger can the SEC get? Who knows. People say 20 or 24 schools. I can see 20 (Clemson, FSU, UNC, ???) but 24 feels like a stretch.
The SoCon had 21+ teams for 11 seasons before the SEC was born out of "we never play those northern schools anyway and they don't care". It made it 20 years before the ACC fallout occured. The WAC lasted 3. We can learn one recurring lesson: when you get to be big enough that you can hardline cut the league in half, it becomes very fickle. It's hard to make a new league cobbled of parts from all over - but making a new league with a bunch of your current peers who all share the same frustrations as you and are in meetings voicing them pretty regularly is pretty damn easy.