Oklahoma Just Wanted to Play Nebraska at Night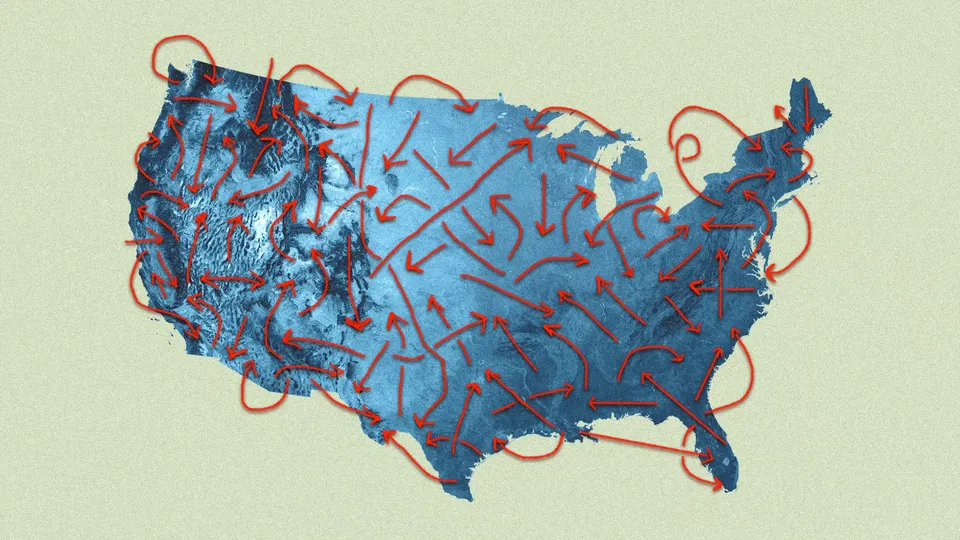 It's bye week, which feels a bit like the off-season and with so much realignment happening let's take a look at the fallout and movement of the last 4 months.
The last realignment cycle in 2010 was massive - it spanned until 2014 and affected every single conference. Two conferences, the WAC and Big East (well, sorta) ceased to exist. 8 FCS conferences also moved in that time period. Things sat pretty steady for a few years until the bombshell that OU and Texas wanted out of the Big 12 and were headed to the SEC.
Big 12 -> Big 14
The SEC expanded to 16 going to pods and the Big 12 was scrambling. At first we wrote about how great Mike Aresco was and how Bob Bowlsby was stale - but we then wrote about how we were wrong about that. After some talks with Big 10 and PAC 12, the remaining 8 schools banded together and added 4 teams: BYU, Cinci, UCF and Houston.
This league, according to Massey Composite, would be the 3rd best league in the country this year behind the SEC and Big 10. In fact, the PAC 12 is closer to the MW than to the new Big 12 in average ranking.
With 130 FBS schools (at the start of this) - these moves alone affected 6/130 (4.6%) of programs and touched 4 conferences, including the WCC.
AAC-Lite
The AAC originally said it would raid the Big 12 and be a power player. Instead they lost their 3 best brands and tried to respond by knee-capping the Mountain West.
Boise and SDSU said no, Air Force and Colorado State said maybe, then they ultimately said no as well. This left them on Plan C - which ended up being inviting 6 Conference USA programs. UAB and UTSA we get. Charlotte and FAU could make sense in the right circumstances, but North Texas and Rice?
The logic given was to future proof and grab the schools that fit their brand (commuter school in big metro area that likes football) and hope with time and money they will build. Risky, but okay.
The current AAC deal pays ~7-8MM annually. With the 3 biggest brands gone, it is rumored that the remaining 8 schools will continue to receive that amount and the new 6 invitees will come in at a much lower number in lieu of paying entrance fees, but this is still TBD.
12 of the 14 teams in the new look league will have been CUSA schools at some point, with Temple and Navy the outliers.
Team count: 5 conferences, 12 teams (9.2%)
The Sun Belt Now Has the Best G5 Reputation?
The bottom end of the SBC is very, very bad. But the top end is pretty good - App State, Louisiana and Coastal Carolina are all tough games right now. If the latter two can surive a coaching change is still TBD - but viewership has grown and their TV deal is reported to be in the 2 million range now and a lot of fans think that the league will surpass the MW and AAC because of the die hard fanbases surrounding the schools.
When the AAC and CUSA went for major areas, the SBC went for a tight footprint in football strong areas. They were proactive in their own right, adding Marshall (one of the most consistent G5 programs since they moved up from FCS with Randy Moss and Chad Pennington), Southern Miss (the lone founding CUSA member left in the league) and Old Dominion (an upstart program just over a decade old, that has struggled but has good fan support and a large budget) from Conference USA. They rounded out to 14 with James Madision, and FCS power that had long wanted a home in the FBS.
This dang near decapitated CUSA leaving them with just 5 teams.
We now sit at 131 total teams, 16/131 moving, affecting 6 conferences (JMU was in the Colonial)
Conference USA is Still Rebuilding
CUSA is still waiting to see if Western Kentucky and Middle Tennessee go to the MAC. In the mean time, they have added Independents Liberty and New Mexico State and FCS programs Sam Houston State and Jacksonville State. The league now stretches from Miami to Las Cruces/El Paso, to Lynchburg, VA...which ironically is a smaller footprint than it used to be.
They are at 9 teams right now, but if WKU and MTSU leave, that would put them below the threshold required by the NCAA for an FBS conference. They will have to either turn to UMass and UConn as football only members (and take UT Arlington and Arkansas Little Rock from the SBC as non-football members), or take more FCS call ups. Likely both if they want to get to a nice round 10 or 12 number.
The league's games are often broadcast on Facebook and Stadium, they only receive ~$400k in TV money and overall it is in bad shape.
What Will Happen in the Future?
Really - nobody knows. And anybody who guarantees anything is full of it. We can have our opinions and hypotheses, but crazier things have happened.
The Sun Belt got raided by CUSA in the last round of realignment and responded by adding 5 FCS programs. That has worked out very well for them and they went from the worst to arguably the best G5 league.
The PAC has seen USC and UCLA flounder for years and the conference is closer in averaging ranking to the Mountain West than the ACC this year.
BYU finally got the P5 invite it has deserved for decades.
Will CUSA see the success of adding no-name schools with little fan support that the Sun Belt got from adding FCS powers? Unlikely.
Will the American see it's new schools flourish with added cash? Possibly - especially UTSA and UAB.
Will the Big 12 be demoted to "G6" - This one is an emphatic no. The designation as an autonomous league is hard coded into the NCAA bylaws by contract. They can't simply get booted off the island.
Will the new TV deal take a hit? Definitely. Will the PAC-12's new deal also take a hit because of shrinking fan support on the west coast? Also very possible.
But the solution to everything is winning. The Sun Belt had two things going for it on this rise: 1) fan support 2) winning football games against other leagues. The Big 12 can do both of those things and if they do, all bets our off.
The Total Fallout
Oklahoma, Texas.
BYU, Cincinnati, Houston, UCF.
Charlotte, UTSA, UAB, Rice, North Texas, Florida Atlantic.
Old Dominion, Marshall, James Madison, Southern Miss.
Liberty, New Mexico State, Jacksonville State, Sam Houston State.
That's 20/133 schools - 15% of all FBS programs, with more on the way.
It affected the SEC, Big 12, American, CUSA, SBC - half of the FBS conferences. Throw in the WAC, ASUN and Colonial from the FCS ranks as well that saw movement.