Non-committable offers: What the hell are they?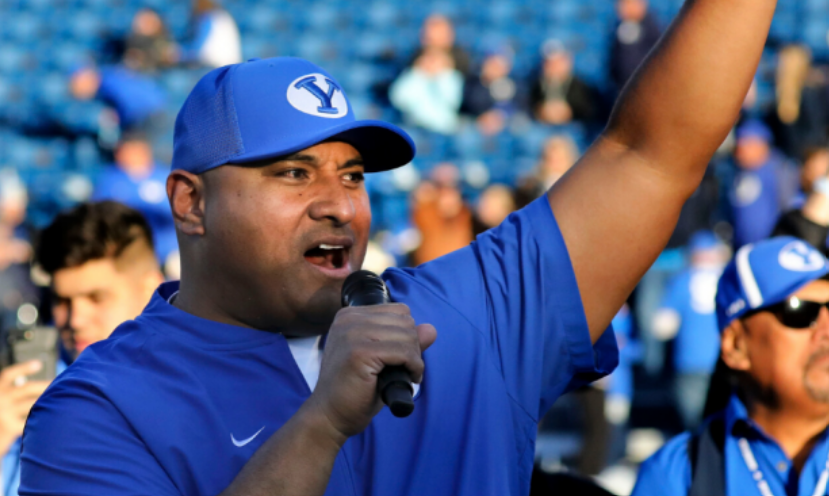 In most life scenarios, the word 'offer' implies that someone is presenting you with the opportunity to do something. It's an action word, and it is implied that the person who is extending the offer has a certain level of readiness to act on that offer.
If someone offers you a piece of pizza and you accept that offer, you get a piece of pizza. If someone offers you a ride home from work, they are signaling that they are ready and willing to allow you into their car and that they will take you to your home.
It's self-explanatory stuff.
Well, it's self-explanatory until you enter the world of college recruiting. In recruiting, nothing is self-explanatory and words lose all meaning. Today we are going to focus on, perhaps, the most meaningless word of all the recruiting words.
"Offers."
This tweet is what spawned this idea today.
Let's talk about the basics here. According to the tweet above, Penn State has offered more than 500 kids in the 2023 recruiting class. They are limited to 25 scholarships. (There is a proposed rule change that would eliminate the 25-scholarhsip limit, but schools would be hard-capped at 85 scholarships total. Meaning that you would have to have exactly zero scholarship players on your roster to sign 85 kids.) Obviously, 500>25. You can't sign everyone you offer.
So, immediately off the bat, it's clear that there is something amiss. There are 500 offers - 500 actions that would signify a certain level of readiness by Penn State to act upon that offer - for only 25 players who can actually go to Penn State. If all 500 of those players wanted to commit to Penn State right now, 475 of them (at least) would be told to go away and that they can't. 475 of those 'offers' will, at some point, be absolutely meaningless.
Let's talk about some of the reasons that this can happen.
Obviously, not every recruit that a school offers will go to a given school. Walker Lyons has a million offers, but he is focusing on his top six schools right now. He can't sign at all six, but all six schools want Lyons to choose their school. So, all six schools are currently holding an open roster spot in the event they get a commitment from Lyons. The schools outside of his top six have moved on to other targets (meaning their offers are mostly meaningless at this point).

Let's take BYU as an example. BYU would take two or three tight ends in this class, but let's pretend they only have one tight end spot available. They have offers out to Lyons, Jackson Bowers, and CJ Jacobsen. All three tight ends are incredibly talented and, in most years, all three tight ends would be BYU's top priority. But this year, they are all part of the same class and in our hypothetical situation, BYU only has one spot available.

All three players are uncommitted right now and flirting with a bunch of schools. BYU is holding a tight end spot for all of them.

But let's say Lyons calls up tomorrow and tells BYU he wants to commit. That's great news and BYU has their guy. They filled the tight end spot with an elite talent. Fans would celebrate. Twitter would go crazy. Great, great, great.

But what happens to the offers for Bowers and Jacobsen? If Bowers, an elite tight end in his own right, calls up BYU on Thursday and says, "I'm in, Cougs. Let's do this. I'm ready to accept your offer." What do you think the response would be?

"Sorry, Jackson. We've already got our guy. You can't commit anymore."

But the offer! The action word!

Means nothing. The offer would be non-commitable at that point. These kinds of offers happen all the time and schools like Penn State who are offering a bajillion kids would tell you that is why they offer as many as they do.
Sometimes schools use offers as weapons to put pressure on the schools around them. Buckle in for story time...

Several years ago there was a local player (name, class and position will remain nameless so don't even ask) who received an offer from a powerhouse school in the region. I was shocked by the offer as I thought the player was good, but not POWERHOUSE good. I made a few phone calls and ended up speaking with a former coach who evaluated the position. He agreed with my assessment that this was a fine player, but nowhere near a powerhouse player. I asked if it was just a bad evaluation or not.

The answer surprised me.

"Coach (redacted) is a (redacted) guy. He's done this a bunch in his career. He finds fringe players in the backyards of his conference rivals and 'offers' them. The rival's fans now think this player is legit and start putting pressure on their own team to offer the local boy when they know he's not good enough. Now, the rival school has to decide what they do - are they going to potentially alienate their local fans or maybe boosters or maybe high school coaches by not recruiting the player that (redacted) is apparently recruiting? Or do they stick to their recruiting guns and their evaluations? You would be surprised how many coaches don't stick to their own evaluations and cave to the booster/fan pressure."

That's a poison offer, folks! Is it fair to the recruit? Absolutely not. Is it insanely manipulative and kind of childish? Absolutely it is. But, is it surprising that heartless, soulless football coaches who only know how to win football games would do something that takes advantage of the players? No. It is zero percent surprising.

How often does this happen? I have no idea. I don't think it's happening at every school, but it definitely happens. Since I've learned of this method, I've paid a little more attention when offers go out - especially the head scratching kind. And over the course of the the years, those head scratching offers rarely result in the player going to the powerhouse school. That's not coincidental.
Sometimes you gotta keep up with appearances. And college football programs really care about their appearance.

Do you remember how much heat Bronco Mendenhall took when he didn't offer Porter Gustin a scholarship? Gustin was a big time recruit at Salem Hills High School who ended up at USC and is now making a go of it in the NFL. Elite athlete, great football player, great career.

BYU never offered him a scholarship. For literal years, BYU fans questioned Mendenhall and his staff (and me, as if I have any control of who does or doesn't get an offer) about Gustin and why BYU didn't recruit him.

There are many guesses as to why - maybe it was his fit in the defense, maybe it was off the field stuff, maybe it was any one of a million things. Nobody outside of Mendenhall really knows why.

My guess? BYU had signed Fred Warner and Sione Takitaki the year before (both of whom were drafted later on, while Gustin was not). And they had Jeremiah Ieremia and Will Sedgwick (neither of whom ever played a down for BYU) committed early in the 2015 class, and they felt confident in their evaluations so they never pursued Gustin.

Do you remember how much BYU and Gustin was talked about? The Gustin family talked to the media and clamored about how much they wanted an offer. With every big name school who came calling, more and more BYU fan boosters sat and wondered what the hell BYU was doing and why they wouldn't offer. It was a tiring exercise for months and months.

In the end, I'm here to tell you this: BYU could have been the first to offer Gustin and been knocking at his door every day. It wouldn't have mattered. Once the big boys came calling, he was never going to BYU. And I think Bronco and Co. knew that. At the beginning, they had their guys and spots were full. As Gustin grew and it became clear that he was big time, BYU had no shot. So they didn't just throw courtesy offers out there.

But, damn, it would have saved a lot of conversations and headaches had BYU just sent an offer out and then never recruited Gustin again. I mean, don't you think that's what Boise State was doing when they offered? They knew they had no chance, but how can you not offer the five-star kid in the region? Do you think Washington State really thought they had a chance? No, of course not, but Oregon and Washington had offered and you can't look like you're not competing with your big rivals even though everyone clearly knows you are not competing with those rivals.

This happens all the time. Offers go out just to say offers went out and get fans and boosters off coaches backs. It's part of recruiting.
Sometimes it's good marketing to get your logo out there on social media for a day or two. This is a tactic that BYU has employed in the past.

No, really, they have. I've heard it directly from the mouth of a former BYU assistant. "Oh yeah, we knew we had no chance with a lot of those kids, but they had thousands of Twitter followers, so why not throw an offer out there and hope people talk about BYU for a minute? And then if media people are able to write an article about him, that big time player is suddenly talking about BYU and it's in writing. We know we won't get him, but maybe we'll get someone else because that recruit made BYU feel more normal."

This happens a bunch, but one particular time that I remember is the recruitment of Brendan Radley-Hiles. The dude has 65k followers on Twitter and, because of his older brother, had a connection with Kalani Sitake. BYU offered and he retweeted a bunch of BYU things for a few days. Then I was able to interview him and he said a ton of kind things about Sitake and the BYU coaching staff. It looked really good for BYU.

The Cougars had zero chance of signing him. After that first offer, I doubt there was ever another phone call between BYU and Radley-Hiles. Was the offer 'committable' in the sense that BYU would have taken him if he wanted to commit? Yeah, probably. But that offer went out with zero intention of ever actually signing him. Because BYU knew. Everyone knew.

But free marketing. Why not?

There is an argument to be made that BYU is doing the same type of thing with Cormani McClain. It's different because McClain is reciprocating the love a little bit, but do you actually think BYU believes they are goin to sign the five-star corner from Florida? Because I don't. But it's a nice story and BYU stays in the spotlight for a minute. And if McClain helps BYU look cool, why wouldn't BYU ride that wave? And if it helps BYU sign McClain's friend Daidren Ziperer, then all the better.

But McClain? That offer is mostly meaningless right now. Nobody thinks he's coming to BYU.
Sometimes offers are table stakes. Because offers are so frivolously handed out these days, players who have options will sometimes not even pick up the phone unless the school calling them has offered a scholarship. Sometimes, coming out on a visit to a school is contingent on having an offer first. Sometimes, an offer is used in order to get a brother out to campus or something like that.

Jaden Rashada is a five-star quarterback who is wanted by just about everyone in the country.

Roman Rashada is his three-star brother who, up until about six weeks ago, was being courted by a couple of G5 schools and entertaining walk-on offers from BYU and Oregon. In fact, he had committed to BYU as a walk-on. Now, Roman has a bunch of offers from a bunch of different schools. What changed?

Well, the other five-star quarterback in the west who was rated slightly higher than Jaden came off the board. Nico Iamaleava committed to Tennessee. At that point, Jaden Rashada became QB1 out of the available QBs in the west. Coincidentally (or not) Roman saw his profile skyrocket after that.

Now, Roman has a top three of Virginia Tech, Ole Miss and Miami. Ole Miss and Miami are two schools who happen to be heavily in the mix for Jaden too.

It all seems fishy, doesn't it?

Roman is a great player, there is no doubt about it. I don't want to take anything away from his abilities as a corner. But his meteoric rise in the last six weeks all seems pretty.... fortuitous.

If Jaden were to commit tomorrow to, say, USC. Do you think that Ole Miss would still accept a late commitment from Roman? I hope they would! But, I sincerely doubt they would.

Sometimes, offers are used to get something in return. Sometimes it's a visit. Sometimes it's a commitment from a brother or a friend. And if the 'in return' aspect of this quiet quid-pro-quo doesn't happen that offer is null and void pretty quickly.
There are more scenarios for the non-committable offer. It happens all the time. It's one of the dumbest things about recruiting. Somehow, college football coaches have re-defined the word offer. In the context of college football, 'offer' isn't an action word. It can be! But it can also be a marketing strategy or a poison pill. It can be a lot of different things.
And this is what makes college football recruiting so ruthless. And so stressful. And so... gray.
And this is why you should never hold it against a kid when they get paid or decommit. Sometimes, even 'offers' don't mean anything for players.
For what it's worth, BYU has offered 62 players in the 2023 recruiting class. That's more than 25, for sure, and not every offer has been perfectly wrapped up and presented the same way, but 62 is much more reasonable than 500.