Monday Morning Picks: Week 1 is officially here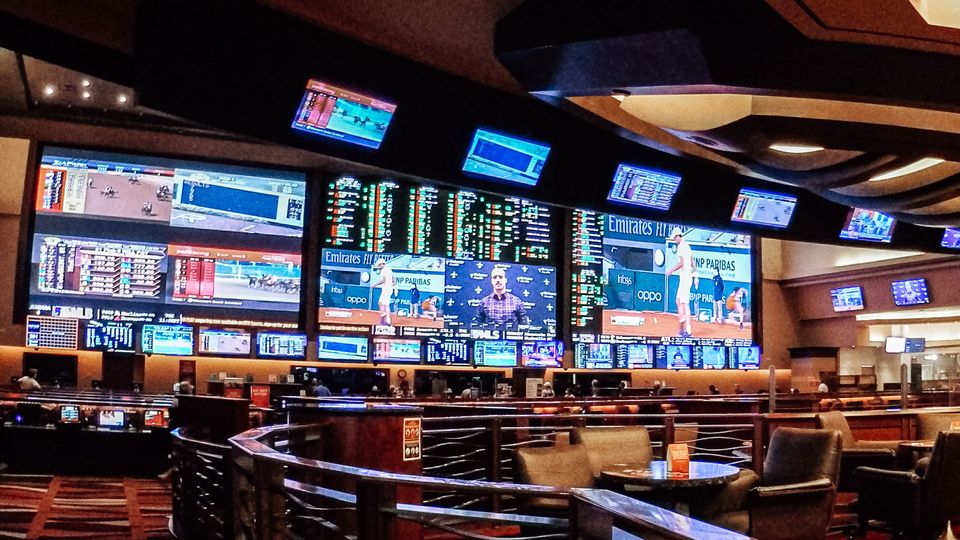 Remember a week ago when I hoped that I was getting back on the betting track? Well, I didn't. My five Week 0 picks went 1-3-1. In fairness to me, the Week 0 slate was absolute garbage and hardly felt like a college football Saturday. But, in fairness to anyone crazy enough to follow my picks throughout the year, we lost money.
But Week 1 brings a new slate of games and a chance to get back on the right track - which is exactly what we are going to do.
I was in Las Vegas during the NBA Playoffs once. I had just hit on a Golden State Warriors bet and was in line after the game to cash my ticket. At that point, I met a very drunk man by the name of Rodney. He came up to me and asked which game I had hit on and I explained that I had taken the Warriors.
"Hell yes you did! That's free money right there! How much you bringing home?" he said as he grabbed my arm to show him the bet slip.
"$100? You bitch. That's a scared bet. Bet big or go to Atlantic City. Scared money won't ever win."
Rodney was a psychopath and I got vibes that he needs to call some kind of a hotline about his gambling dealings, but I never forgot his lesson. "Scared money won't ever win."
We're going to ignore the fact that when he accused me of betting scared, I had actually won and lean into his phrase. Scared money won't win. So we're not letting 1-3-1 get us down. It was Week 0 and Week 1 will be better.
Pittsburgh -7 over West Virginia (at Acrisure Stadium)
First and probably most important, GTFOH with Acrisure Stadium. That's as bad as the change from Delta Center to Energy Solutions Arena. Acrisure will always be Heinz Field and anyone who calls it otherwise (that isn't contractually obligated to do so) is a coward.
Second, Pittsburgh has the juice to be a very good team this year. Old friend (mostly because he called us nice on a podcast once) Kedon Slovis was been named the starter of the Panters and they are poised to make a surprising run this year. They have a favorable ACC schedule and will avoid playing Clemson, Florida State, and Notre Dame. As such, the aspiartions of an ACC-Championship are very, very real.
But the season starts off with a team that couldn't care less about the ACC Championship, or about anything else that Pitt cares about either. After a 10-year hiatus, the Backyard Brawl is officially back this year.
West Virginia is coming off a disappointing season and they are going to be in a struggle to get back to a bowl this year. Neal Brown's seat is warming up and he is probably coaching for his job this season. As such, a win over hated-rival Pittsburgh would go a long ways in dousing the heat from his seat. But it's just hard to see the 'Neers keeping pace with Pitt.
The line can be had anywhere from Pitt -6.5 to Pitt -7.5 depending on your book of choice. Obviously, -6.5 is ideal but I like Pitt to win by 14 points, so I'm comfortable with this one no matter what line you're locking in today.
Penn State -3.5 over Purdue (at Purdue)
I believe in Jeff Brohm. I think he one of the most under-appreciated coaches in the country and I think he's got the best team - er, offense - that he has ever had. I am also a believer in Aidan O'Connell. I think he is one of the most under-appreciated quarterbacks in the country.
But, the Boilermakers has serious questions on defense. They weren't a spectacular defense a year ago and that included superstar George Karlaftis. Now, he's gone and the defense will likely take a step backwards. They also lose their top two wide receivers and have some questions marks at offensive line.
On the other sideline, Penn State returns their own uber-experienced quarterback in Sean Clifford. I think O'Connell is better than Clifford and there is an argument that Brohm does more with less than James Franklin does at State College. But everywhere else? It's hard not to like the Nittany Lions.
Joey Porter Jr. leads a Penn State secondary that has the juice to slow down O'Connell as he breaks in a new cast of wide receivers. Keyvone Lee averaged better than five yards a carry a year ago. Everywhere in between the defensive secondary and running back room, State has the advantage. Give me the Nittany Lions on Thursday night.
Memphis +14.5 against Mississippi State (at Mississippi State)
This line has been one of the most fascinating lines to monitor throughout the summer. This one opened up at Memphis +8 and has climbed all the way to Memphis +14.5 at most books. That's a TON of movement when teams are largely doing nothing at all in July and August. It's the kind of movement that should pop onto any bettor's radar.
On the surface, this game seems like it should be a blowout. An SEC team at home with a third-year quarterback in Will Rogers. It makes all the sense in the world that Bulldog fans and supporters should be confident going into this game. I am too. Mississippi State will not lose this game.
But 14.5 points? That's a lot of points...
Both teams return 70% or more of their production. That is 70% of a Memphis team that actually beat Mississippi State a year ago... and now they're going to lose by more than two touchdowns? Color me skeptical.
Mike Leach's offense is brutal to prepare for in the middle of the season. The air raid schemes are unique and hard to get ready for in just a week's notice. But Memphis has had months to get themselves ready for this one and they have a blueprint that worked against this team a year ago. As such, I'm riding +14.5 with a ton of confidence into Saturday.
Utah State at Alabama OVER 62.5 (at Alabama)
Let's address the elephant in the room first - 62.5 points is a TON of points to feel confident about. But I feel confident. In fact, I feel very confident in this one.
Alabama returns Bryce Young. The Heisman winner is going to get his Heisman 2.0 campaign off with a bang and he's going against an Aggie defense that struggled to slow down UConn playing a true freshman quarterback after their starter was hurt early in the first quarter. Alabama will be able to move the ball at will against this Utah State defense, I have very little doubt about that.
The Tide has scored 49 or more points against five of the last six G5 teams they have played (G5, not FCS). The only time they didn't eclipse 49 points was last year in the CFP semifinals against Cincinnati. So, over the last few years, unless you're a G5 team capable of making the playoff, you're going to give up at least seven touchdowns to Alabama.
Sorry, Utah State, you're not going to the playoff this year. Hate to be the bearer of bad news.
So if we can count on about 50 from Alabama, we're really looking for a couple of touchdowns from Utah State in garbage time. Logan Bonner is good enough that he'll find a few open receivers in this game. I think we can count on 10 points from Utah State. That's 60... all we need is an extra field goal along the way and we're in the money.
I bet on Utah State last week and they did Utah State things and let me down. But I'm betting on Alabama this week and Utah State just happens to be there.
Give me that over.
Arkansas -6 over Cincinnati (at Arkansas)
Kudos to Luke Fickell and his team for what they accomplished over the last two seasons. They have absolutely earned respect going into the 2022 campaign. After losing as much talent as the Bearcats lost, we're seeing the respect being given to them with a line like this on the road in SEC country to open the season.
But, frankly, I don't see any reason that this line should be less than a score.
Arkansas is a trendy pick to make some noise this year, but I think they are slightly overrated. Still, KJ Jefferson is for real at quarterback and the Hogs have speed and talent up and down that roster. Sam Pittman has made a habit of adding players who have had options to go to a number of different schools over the last few years, this isn't your regular Arkansas roster. They are loaded.
Cincinnati loses more production than just about any team in the country. They will travel to Fayetteville and play in front of a very hostile crowd. I just don't see this game being particularly close. I'll lay the points and call the Hogs in this one.