Monday Morning Picks: Week 0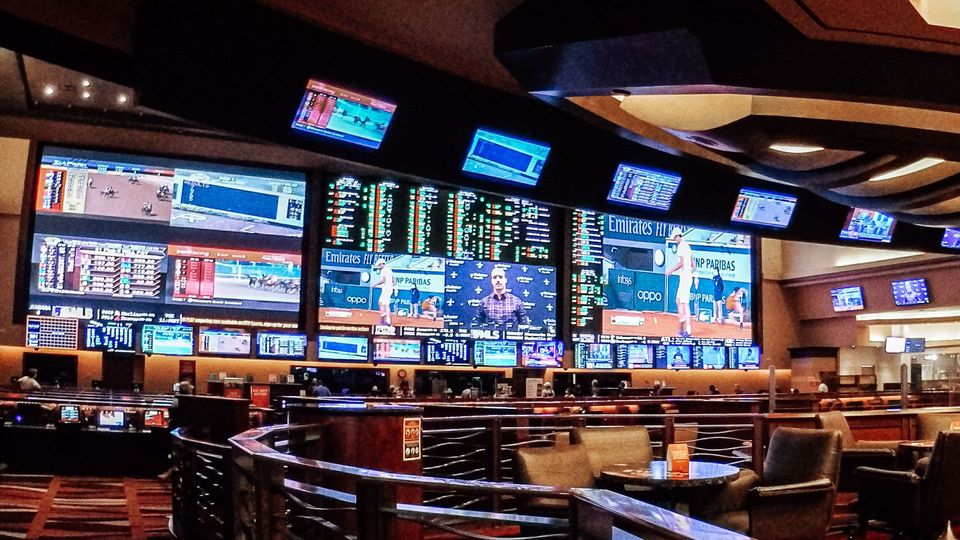 First and foremost, this is not gambling advice. I think there are some laws or something somewhere that specifically dictate that I have to state that I am not providing you with any gambling advice. So this is not advice. And if you're gambling, do it responsibly. If you have a problem, find help.
Now that we've appeased the guv'ment, let's move along to my second important PSA. For my lifetime, I am about a 54.5% gambler (on the games I've picked). Before 2020, I was pretty damn good at it and consistently pushed the elusive 60% mark in my success rate. COVID hit, and everything went awry and I lost money the last two years with a hit rate somewhere in the low 40s. COVID messed me up. I blame the super seniors and the fact that it was impossible to know who would even play in 2020 and then who was still playing in 2021.
Now it's 2022 and I'm hoping that things are back to normal enough that I can get back on the right track.
As such, let's take a look at my favorite Week 0 picks (because there are actual college football games that count this weekend, folks!):
Northwestern +13.5 vs. Nebraska (in Ireland)
Northwestern will not be a very good football team this year, let's establish that right now. Nebraska should be a better football team this year (feels like we've been hearing that since Tom Osborne left Lincoln). If this game was in Nebraska, I'm probably laying the points and taking the Huskers. Hell, even if the game was at Northwestern then I would probably lay the points and take Nebraska.
But this game is in Ireland, for some reason. A season-opening, conference matchup in Ireland.
It's stupid, no matter what the talking heads of the world are going to try and tell you over the next several days.
The crowd will be... lackluster, and certainly not have any real allegiance to either team. Pat Fitzgerald is a good coach and will have his team ready to play. In a weird game with a ton of travel in a goofy environment with fans who are going to be yelling "Go Sports Team!" because they don't really care about Nebraska or Northwestern, 13.5 points just feels like too many to overcome. So, give me the 'Cats and the points.
Utah State -27 vs. UConn (in Logan)
UConn football sucks. Hard stop.
Jim Mora Jr. also sucks. Hard stop.
UConn football is now led by Jim Mora Jr. and I'm supposed to believe that they are going to hang against a powerful offense with a returning quarterback playing on their homefield that also happens to be 3000 miles away from Connecticut?
No. None of that will happen. It just doesn't make any sense. The Aggies win this one going away.
This line still exists at -27 or -27.5 at a lot of books. I'm not professional, but I think this line will be moving towards Utah State over the course of the week. So, if you can lock in before the 28-point mark, do it. Even at 28, I think USU still covers, but I feel a little less confident about that number than I do 27.
Wyoming at Illinois OVER 44 (in Champaign)
You have to be special kind of degenerate to get geared up to watch Wyoming play Illinois, don't you? Honestly, think about this to yourself for a minute: If you could draw up a less interesting game against two non-conference teams, could you make it any worse than this?
New Mexico vs. Washington State would be pretty terrible, but at least you'd have something to talk about with the color matchup.
Temple vs. Duke seems like a crappy game, but at least they are all smart kids.
Wyoming and Illinois is as bad as it gets.
Still, it's football, and the incredibly friendly game total should be something that is at least appealing for you. With a total of 44 posted right now, a final score of 24-21 gets you into the money.
It's not free money. Illinois games finished with a total of less than 44 on seven different occasions last year. Wyoming had five such games. But, I'm trusting Bret Bielma and Craig Bohl to have something up their sleeves in the season opener. We need six touchdowns and a field goal.
Throw some money down and make this shitfest entertaining for you to watch. Overs are fun.
UTEP +105 vs. North Texas (in El Paso)
Home underdogs, baby!
This is a value bet, folks. The oddsmakers think this one will be close. A one-point spread is basically a pick-em. But, because it's not actually a pick-em, you can get some extra value by taking the underdog. In this case, the underdog also happens to be the home team.
So get a little extra value and ride with UTEP. The Miners are slightly better on defense than the Mean Green. North Texas is much better on offense, but you don't really expect offenses to be firing on all cylinders in Week 0, so roll with the better defense who is also the home team.
Hawaii vs. Vanderbilt UNDER 55 (in Honolulu)
You don't really realize how awful the Week 0 slate of games is until you see them all written down like this. When Hawaii vs. Vanderbilt is the second best game of the day, you're know you're beyond scraping the bottom of the barrel. At this point, you've split the wood of the barrel and are just trying to suck out any liquid from the slivers that you can. It's an ugly game.
Vandy is terrible and has to travel from Tennessee to Hawaii.
Hawaii is terrible and has a new coach.
I have no idea who wins this game, but I do think we should feel pretty good about the game being as ugly as the hair in the pit of my knees.
Overs are more fun, but the under in this game feels like the best bet of the week.