Kindness: It really can change the world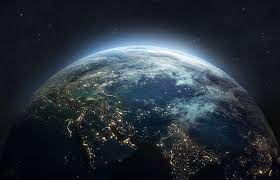 Texas Roadhouse has to be some form of chemical warfare. The toxicity of its food is lethal, and thanks to a lovely sales rep who was just doing his job, I ended up eating off of Chernobyl's menu last week. The following couple of days were spent in my bed with my friends Imodium and Tums comforting me along the way.
While I was nursing my wounds, my sweet daughter (who is just about to turn nine years old) came in and wanted to cuddle with dad. So we laid there and just talked, something that we've been known to do on occasion.
She proceeded to tell me about all of the things she accomplished during third-grade. She won the Super Scientist award for the grade. She started reading at an 11th-grade reading level. She wants to shoot for perfect attendance next year. But what really excited her? The idea of winning the Presidential Medal at the end of his sixth grade year.
"It would just be so cool to win something like that - something from the White House. It would make me feel like I could do anything," she explained to me.
Obviously, I'm flabbergasted that this little child is somehow my spawn. She's motivated. She's driven. She's on her way to becoming a genius.
I dress up in tinfoil on the internet and make jokes about being fat.
I don't know how she's turning out the way that she is, but I'll take it.
"You're going to change the world one day, Maelyn. No question in my mind," I told her.
Her response left me dead in my tracks.
"You mean like you and mom?"
"Like me and mom? How on earth do we change the world?"
"Oh dad. You guys are always trying to help other people and always doing nice things to help make their day a little better. That definitely changes their world," she said.
Obviously, I melted into a gelatinous goo at that point. How could someone so small say something so profound and something so powerful?
I would contend that I'm not as nice as she thinks I am, but her point about changing the world is absolutely true. Changing someone's world is just as impactful as changing the world.
But is this really true? Is it really changing the world?
BYU opened the season against Syracuse back in like 2003 or something. My grandpa and his brother had some extra tickets to the game, but they were a section or two over from our standard set of season tickets. He let me bring three of my friends with me to the game, but it wasn't until we were inside the stadium that we realized we would have to split up in order to make the seats make sense. The plan was that my dad and I would sit in the extra seats and my friends would go with my grandpa in our normal seats.
But it kind of didn't make sense. My friends didn't know my grandpa at all. But how could we bring a bunch of 8th graders to a game and then split them up and just stick two by themselves away from everyone? It was a goofy setup that we didn't think through until we were walking into the stadium.
As we were struggling to figure out how to make the seating arrangements make sense, a super nice couple who had a pair of seats next to our extra seats offered a solution.
"Why don't you take our two seats and then you four boys can sit here and we'll go sit by the rest of your family?"
After some feigned disinterest in the offer because it seemed like such an overly nice thing to do, we accepted the pair of seats from this couple. They moved over a couple of sections and up about 30 rows - into objectively worse seats - and watched the game. Me and my three friends watched the game together.
I had so much fun with my friends that game. It was one of the most fun experiences I've ever had inside LaVell Edwards Stadium. It was a throwaway game in the grand scheme of things, but hanging out with my friends that day truly changed my life. It converted me to BYU football and, ultimately, was a key factor in the story that led to Rakoto10 and Give 'Em Hell, Brigham.
The generosity of that couple changed my life that day.
Fast forward a few years, and I was playing basketball in my driveway by myself. I had been going through some personal stuff that was pretty difficult on me, but most people didn't know any of the details or reasons why I hadn't been completely myself.
A friend stopped by and started playing basektball with me. He was such an incredible and perceptive man, and he must have sensed that I needed a pick-me-up that day. We shot hoops. We laughed. We had a good time.
15-20 minutes later, he said he needed to get home to family dinner. He put his arm around me and said, "Jeff, I love you buddy. If you ever want to talk, call me. If you don't, that's okay too. But I love you, buddy. No matter what happens."
What he didn't know - he couldn't have known, because nobody outside of my own brain has ever known this - is that while I was shooting hoops by myself that day, I was contemplating whether I should get in my car and leave home for good that day, or if it would be quicker and more painless to just end my life that day.
Would I have gone through with either option? Who knows? Probably not. But that was where my head was at until he took a few minutes out of his day and, quite literally, changed my entire world.
Simple generosity. Simple gestures. Seemingly pointless events in the grand scheme of life all played critical roles not only in shaping me into the man that I am today, but also giving me the chance to grow into a man - of any kind - today.
That couple at the stadium. That dear friend. They changed my world. And as a result, my incredible daughter exists all of these years later. And she's going to change the world at a large scale one day, trust me. But had those simple acts of kindness not happened in my childhood, she might not have ever existed.
The ripple effects of how the world changed because of their kindness is still unknown.
So why don't we do this more?
Kindness is hard - and it's getting harder.
It's not hard to not be a jerk, you can just stay quiet in the corner and check that box. But to go out of your way with kindness - just for the sake of being kind? That's not an easy thing to do.
Perhaps it's a sad indictment of how far we've slipped away from just being kind for kindness' sake, but kindness can make people feel weird these days.
Saying kind words to someone can get misconstrued as some kind of attempt to make a pass at them in an effort to hook up.
Stopping and playing basketball with a kid in down the street can make people think of Jared from Subway and feel threatened.
Offering something to someone - whether a helping hand or something more tangible - is sometimes considered creepy or weird.
It's just a lot easier to not be kind. It's easier to just.... be.
Kindness is hard. It requires courage. It requires a steady spine and a thick skin. It requires pure intent. It requires a lot of things that have to be developed in order to flourish.
Kindness can be really difficult. Kindness requires effort and work.
But, nobody ever said changing the world would be easy, effortless and performed from a couch. Changing the world is difficult. Changing the world requires effort and work.
And if we all work a little harder to be a little kinder, we just might see a tangible change on this earth.
That seems like something worth working for.