It's Time to Discuss the Savannah Bananas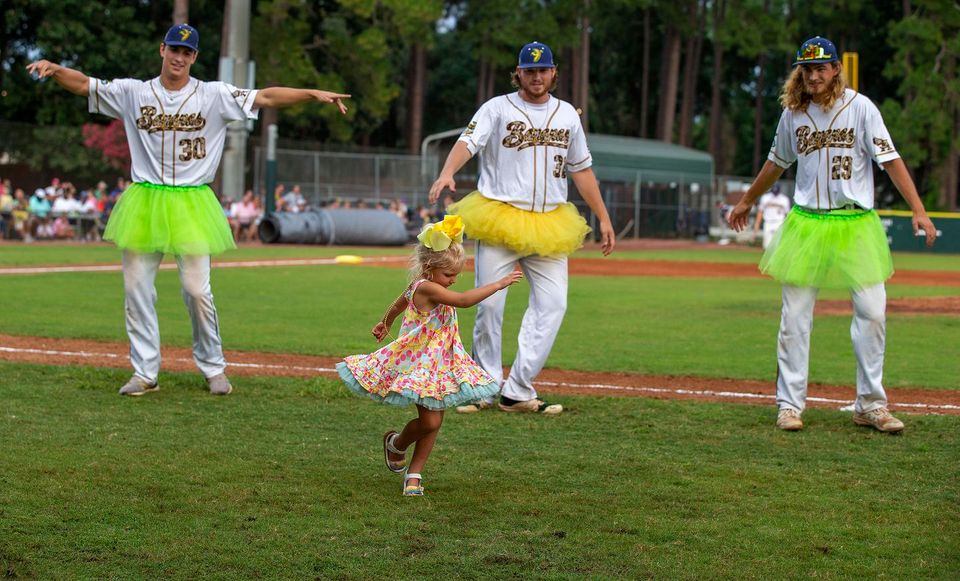 It's not secret that baseball is struggling. There's fewer balls in play, games feel like they are dragging and ratings are down - especially among the rising generation. Yet there are still independent leagues trying to make a run - and nobody has been more creative than the Savannah Bananas.
While not a professional independent team, they are part of a wood bat summer league. These leagues are for college players to go get more experience and keep their amateur status. They get a ton of reps, will live with a host family and play as many games as possible over the summer. It's sort of like an all-star league to help boost your draft stock if you are a fringe guy.
So how do you sell out every single game of your 4,000 seat stadium when you are a collegiate summer league?
Be in Savannah, one of the greatest cities in America and a big travel destination. That certainly doesn't hurt. But still if you are planning a trip - you have to enter a lottery for tickets because demand is so high.
Make things fun and different than what people think of when they hear "baseball"
Maybe a dancing first base coach to give the batter signals?
Or do the dance from Jim and Pam's wedding as your team intro (joined with the "Banana Nanas" their dancing grandma squad.
Or maybe have a player take an at bat on stilts: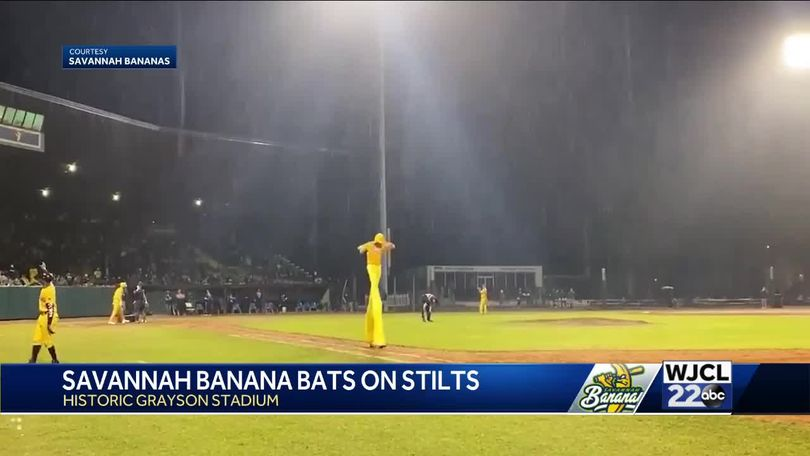 or change the uniforms to kilts: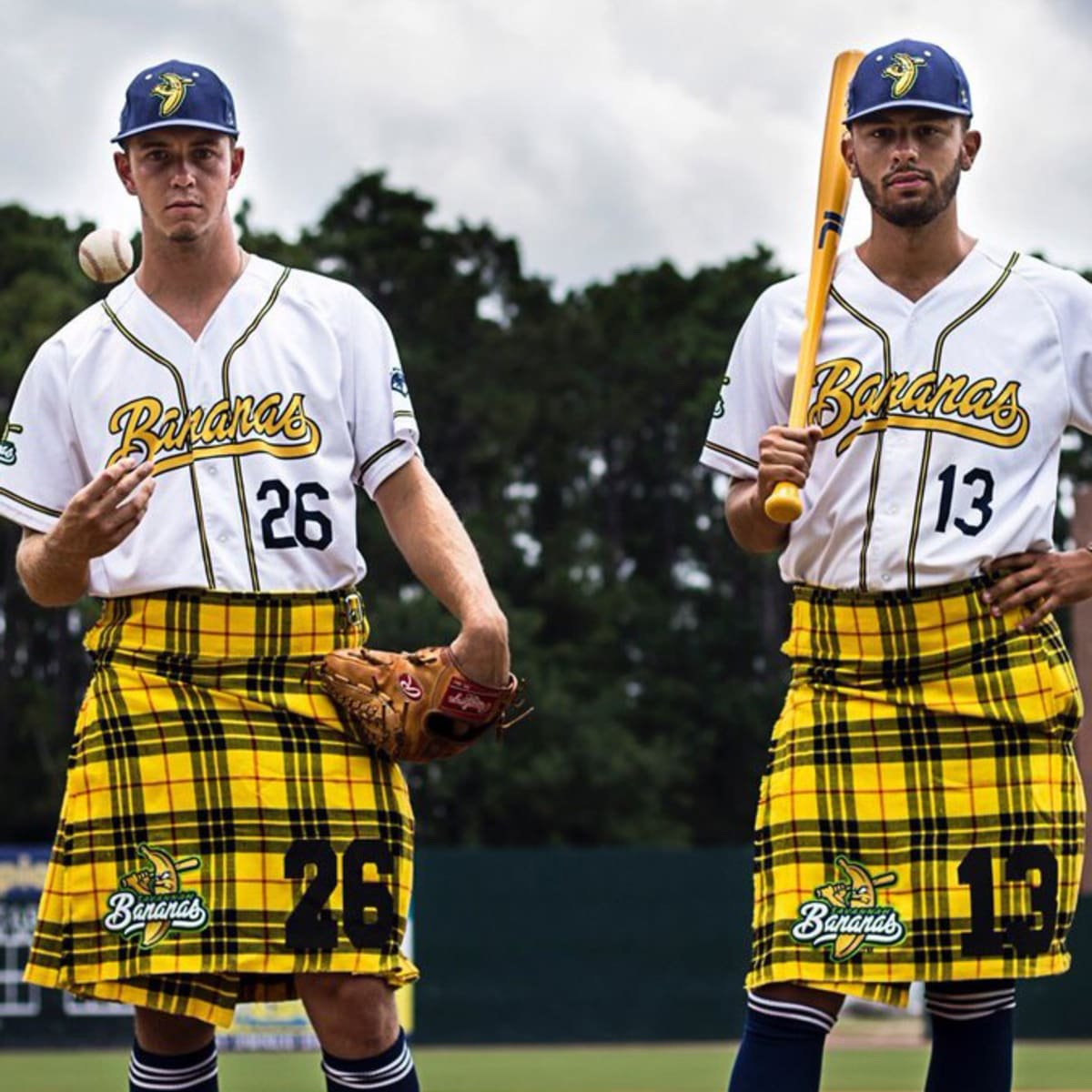 The first pitch is thrown with a banana. Players take part in on field entertainment - they use a microphone to introduce themselves and talk to the crowd. They will dance between innings with the crowd and go up into the stands.
The owner of the team studied the lives of Walt Disney and PT Barnum and said "let's make a baseball circus". And it's working.
Banana Ball
Having a summer team is great - but the vision was bigger. In 2020 when COVID rocked the sports world and everything shut down, they created "Banana Ball" by changing rules to make the game more fun. After successfully running a few test games, they now have 2 professional squads in addition the collegiate amateur team - the Savannah Bananas and the Party Animals.
The result is the Harlem Globetrotters of baseball - and they're on tour.
MLB is tweaking rules to try to improve the game and make it more engaging, but the Bananas are out here in full force and I want to go to one of their games to see these rules:
Innings are match play. If you get more runs than the other team that inning, you get 1 point - every inning is potentially a walk off opportunity.
Games are limited to 2 hours to avoid drag. If it's not over, there's a showdown.
No stepping out of the box - if the batter wants a break, it's a strike.
No bunting - if a batter bunts, they are ejected from the game.
You can always steal first on a passed ball or wild pitch.
No walks - (this one is wild) - after 4 balls, the batter takes off running the bases - the ball becomes live after the 7 field players have all touched it. Throw it around the diamond and outfield and then you can try to get the runner out.
The 1-on-1 showdown - each team picks a pitcher and one fielder and a hitter to face off. Put the ball in play and try to score an inside the parker home run with only 2 players in the field (the pitcher and fielder) to get the out or throw to the catcher to make a play at the plate. If you walk, you go to 2nd base and another hitter tries to bring you home. Rinse, repeat and until one team loses.
No mound visits. Cheer on your pitcher and be loud if needed.
If a fan catches a foul ball - it's an out. Do better next time, batter.
Obviously not all of these can be brought into the major league game, but maybe we should all lighten up a bit and make the game more focused on the crowd as entertainment instead of being so stiff all the time?
This applies to other sports too - not just the Bananas. But I think next year, I will plan a trip to see the Bananas vs the Party Animals on the road somewhere to enjoy my first game of Banana Ball. The tour is streamed live on YouTube if you want to watch part of a game to see the craziness - the actual game starts about 55 minutes in and at the one minute mark there is a walk.