BYU THANKSGIVING SPECIAL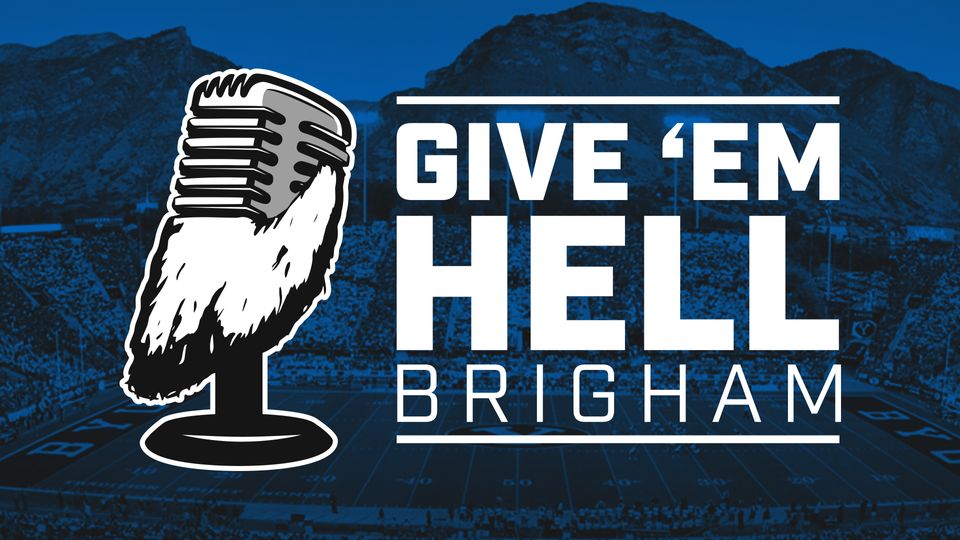 My in-laws live in St. George, UT. (Actually, they live in Diamond Valley, UT. Until they moved there, I didn't know Diamond Valley was a place. It is just north of Snow Canyon. It is consistently 10-15 degrees cooler than St. George itself. There are coyotes and deer that run through their property and there are people who ride around the street on tractors and horses. It's a rush.)
I will be spending my Thanksgiving holiday in Diamond Valley. It will be traditional with things like turkey, stuffing, and whatever else you can think of to put on the table. There will be a million people there (my wife is child #4 out of 10) and it will be as hectic as you can imagine. The sheer number of people makes it very fun, but most of us will go to bed with a headache after the chaos of the day. It's just the nature of the noise.
The chaos, however, will afford me the opportunity to sneak away by myself, make the 45-minute drive to Mesquite, and plant my fat butt in a sportsbook for some Thanksgiving football.
You know what they say, there is nothing better than handing your money to strangers and hoping it comes back while you take a deep breath of secondhand smoke.
This trip to Mesquite is different, though. This trip to Mesquite is about faith that the football Gods are looking out for BYU.
The Cougars checked in at #13 in this week's College Football Playoff rankings. That's a fine spot to be, but realistically, the Cougars probably need to be in the top 10 to snag an at-large bid for an NY6 game. #13 is not top-10. (That is the kind of hard-hitting analysis that makes you subscribe to this newsletter right there.)
The path is there for BYU to move up, however.
It starts with a win against USC. The Trojans kind of suck, so it is expected that BYU will beat USC. But, if the Cougars can take down the Trojans with some style and flare, it could be enough to earn some staying power with the committee. More than any individual game, BYU's 5-0 record against the PAC-12 would certainly earn the Cougars some points with the committee. So, BYU must win. If they don't win, the rest of this article is nonsensical jibberish.
For purposes of having a good time, let's assume BYU will win on Saturday. If they want to nestle themselves comfortably inside the top-10, there are other things that need to happen.
Remember the showing of faith to the Football Gods? You can show that faith by taking part in the BYU THANKSGIVING SPECIAL PARLAY. (The Football Gods actually encourage gambling. I don't make the rules.) And we're taking moneylines, baby. No spreads here. We needs wins and losses, not points.
MISSISSIPPI STATE -125
It's the Egg Bowl this week and if Mike Leach ever wanted to do his Alma Mater a favor, now is the time to do it. The Bulldogs take on #9 Ole Miss at home in what should be one of the best games of the weekend. Leach's air raid offense against the might Lane Kiffins? Sign me up!
Mississippi State is favored by 1.5 as of this writing. Home field advantage should play a big role here. But, the Rebels have a lot on the line and the Bulldogs are playing for nothing but pride. If Leach's squad can knock of Ole Miss (and certainly if they can do it by a touchdown or two), it would almost certainly push Ole Miss below BYU in the rankings.
CINCINNATI -605
This is simple. In order for an extra at-large spot to open up, Cincinnati needs to be in the Playoff. The Bearcats were gifted a #4 ranking this week. They take on East Carolina on Friday before the AAC Championship Game against Houston. The path is there for Cincinnati to actually pull this off, but they can't get ahead of themselves. It starts with East Carolina. They are favored by 14 right now. They should win this one going away. But 'shoulds' don't do much for you in college football.
OHIO STATE -310
This is a less obvious need for BYU this weekend. If the Buckeyes beat Michigan in The Game again, it won't help BYU move up in the rankings. What it will do, however, is remove the temptation for the committee to do something wild like put Michigan at #3 and then keep Ohio State at #5 and hope for complete anarchy on Championship Weekend next week. If Ohio State takes care of business (they are 8.5-point favorites, after all) then it almost cements them into the playoff and eliminates the chance for funny business next week.
OREGON STATE +220
Oregon was obliterated by Utah last week, 38-7. They have been teetering on the edge of being a disappointing team all season long and the Utes finally got the best of them. Their early season win over Ohio State is carrying them right now (feels like their loss to 3-8 Stanford should hold as much weight as their win over Ohio State, but I digress). They are currently ranked ahead of BYU. If they beat Oregon State, they will get a rematch with Utah in the PAC-12 Championship Game next week. They are out of playoff contention, but BYU really needs to be ranked ahead of them. The Cougars can't nab a spot in the Rose Bowl, but perception is everything for the selection committee. And being ranked ahead of Oregon looks great.
The Beavers are a capable team. They bested Utah a few weeks ago and they are poised to beat Oregon in the Civil War (we're not allowed to call it that anymore, are we?) this week.
PENN STATE -120
See everything about Oregon/Oregon State, change the names, and it applies here. There is one caveat, though. #12 Michigan State is out of contention for a spot in the Rose Bowl. They are hoping to snatch up an at-large bid. As long as they are ranked ahead of BYU, they will get in before the Cougars.
We're all Nittany Lions this week. (But don't let that distract you from the fact that Jerry Sandusky is an absolute monster and that Joe Paterno let it happen. We're Nittany Lions this week, but that's only because the NCAA won't shut that shithole down.)
LSU +210
This is about showing faith. LSU takes on #15 Texas A&M. The committee has shown that they respect BYU's P5 wins this year and the Aggies are still behind BYU in the rankings. LSU, like USC, has pre-fired their coach and is a dumpster fire this year. TAMU beating LSU shouldn't be enough to propel them ahead of BYU in the final rankings. But a loss to the Tigers would certainly take them out of contention.
Show your faith and ride the Tigers.
OKLAHOMA STATE -185
Bedlam, baby!
Somehow, Oklahoma still only has one loss this season. They have eeked out wins over Tulane and Iowa State and just about everyone else they have played. Because of that, the committee has no choice but to rank them ahead of BYU. But, a loss to Oklahoma State would take the Sooners out of the Big 12 Championship Game and out of at-large consideration. The committee is looking for any reason to push Oklahoma down the rankings. New conference friends Oklahoma State can do BYU a big favor and also get a huge win in what could be the last Battle of Bedlam for a while.
BYU -250
You already know. Cougs have to win.
It's an 8-leg parlay. Is it likely? No. A $100 bet would net you $10,778.65. That's how unlikely it is.
But a two-loss BYU team is in contention for a New Year's Six bid. That same two-loss BYU team is favored by a touchdown on the road against US MFing C. Unlikely is the theme of the year.
Put your faith in the Football Gods and ride with the BYU THANKSGIVING SPECIAL. I will be.
BONUS BET: Throw Stanford at +700 over Notre Dame onto this and your $100 becomes $86,929.21. I KNOW THIS ISN'T LIKELY TO HAPPEN BUT COME ON IT COULD HAPPEN SO LET'S HOPE THAT IT HAPPENS AND MAKE IT HAPPEN WITH OUR HOPE!