Autonomy is Valuable
Be autonomous. Be independent. And be whatever you really want to be. It might be nontraditional and different, but don't let that fool you into thinking it isn't valuable.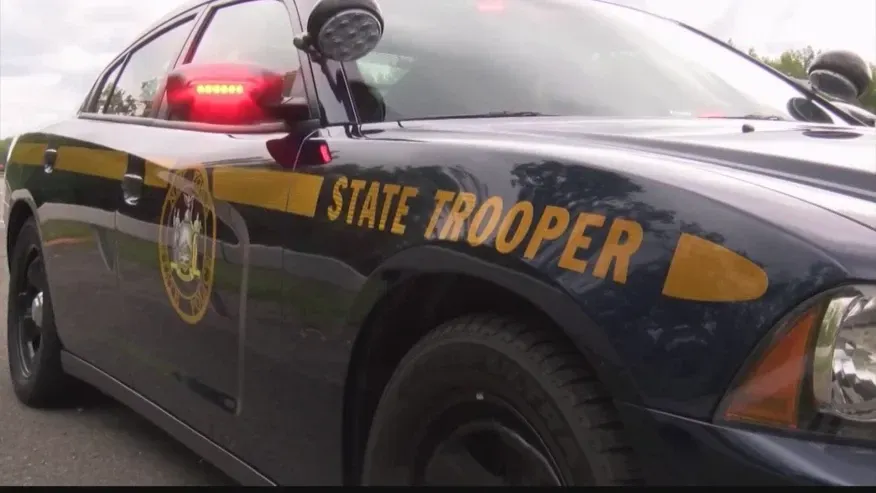 Last week there was a man in Wilton, NY who was arrested after he stole $1,000 worth of lottery tickets while the gas station attendant was making him the two soft pretzels that he ordered.
Let's break this down a little bit because there are many things to be learned:
1. Two soft pretzels at a gas station by the name of Cumberland Farms. I have been to a lot of different convenience stores in my day, but I have yet to come across a place that is selling soft-serve pretzels to order. That's elite and is something that should be noted everywhere.
2. The process for making these pretzels is time consuming and labor intensive enough that a dude was able to sneak behind the attendant's counter and snake a bunch of lottery tickets before the gas station attendant could do anything about it. Either this thief needs to be put on a football scholarship at BYU or there is something seriously wrong with the process.
3. He got caught, but you have to respect the hustle.
Texas and Oklahoma have a lot in common with this thief. They have been quietly distracting the rest of the Big 12 (and frankly, the rest of the college football world) for months. While we have all been focused on things like CFP Expansion and, bizarrely, the upcoming 2021 season, the Horns and the Sooners have been stockpiling lotto tickets on their way to the SEC.
The difference between the thief and the former Big 12 pillars? UT and OU are going to get away with it.
It has been a topsy turvy week full of shell-shocked college football fans and West Virginia insiders on Twitter. Everyone is dying to know what happens next. Spoiler alert: So are we. We don't know anything either.
But there is one thing that we do know that it seems like many people are forgetting about as it relates to BYU football right now.
Autonomy comes with a price tag
Let's hop in our Hot Tub Time Machine and go back in time exactly 12 months ago. The PAC-12 and Big Ten had just shut down their seasons for the year (they'd bring them back later on). The SEC, Big 12 and ACC were playing conference-only (or almost conference-only + a patsy) schedules. The Mountain West and the MAC had also shut down for the year while a few other G5 conferences, namely the American, were committed to playing.

BYU was left with a game against Houston and a game against North Alabama on their schedule.
Fast forward to December 22, 2020 and what was the result?
BYU walloped UCF in a bowl game and capped off the most exciting season of Cougar football since Luke Staley and Brandon Doman were galloping around LaVell Edwards Stadium and Gary Crowton was viewed as a BYU hero.
None of that would have been possible without BYU's autonomy.
Obviously, one season does not make a football program and 2020 was all kinds of weird. But it also gave people a brief glimpse of how valuable autonomy really is for BYU.
The rest of the Western United States said that they didn't want to try and play football during a pandemic. BYU put their controls in place and felt confident that they could weather the storm.
BYU was able to make that decision on their own, completely independent of anyone else. BYU did what BYU felt was best for BYU.
Texas and Oklahoma are exercising that same right, but in a different way. Texas has always been about Texas and Oklahoma has the national brand to demand autonomy. That's why the two of them are comfortable leaving the Big 12 Conference - and conference that they helped create, mind you - and going somewhere else. They are doing what they believe is best for Texas and Oklahoma and they aren't worried about anyone else.
Baylor doesn't have that ability.
Oklahoma State doesn't have that ability.
Very few schools in the country do - but BYU does. That's a big deal.
Notre Dame athletics director Jack Swarbrick talked to The Athletic about the independence status of the Irish a few years ago. Among all of the interesting things he said, this really stood out:
"There is no financial advantage to Notre Dame being independent in terms of operations. It costs us money. We would be much better off all in with the ACC or any Power 5 conference. But it is the broader value it produces. And this is the dynamic that's always a big hard to articulate and engage in for the fans just focused on whether you're going to win the national championship. That is very important to all of us, but of the decisions we make we don't just drive to that question."
BYU is not Notre Dame, but they don't have to be. BYU has value and there are multiple ways to profit off of that value. One way - the traditional way that many fans would prefer -  is to get as much cash as you can and inject it into your program.
But another way? Be autonomous. Be independent. And be whatever you really want to be. It might be nontraditional and different, but don't let that fool you into thinking it isn't valuable.
It absolutely is.
Other News That Feels Like Something You Should Know About
The French Navy took down a drone with a laser that was on a ship.
The fact that Star Wars is coming to life (and originating in France!?) feels like something we need to be acutely aware of as citizens of earth. France has been testing a laser for over a year now and it is currently being pitched as an anti-drone weapon.
Did you see that video? That's impressive stuff!
But, the odds that the entire world agrees to use lasers strictly on drone defense measures seems unlikely at best. Imagine an F-22 with a high powered laser going through the sky at supersonic speeds.
Horrifying.
So let's keep our eyes on this French laser thing.
Actually, maybe we don't have to worry about lasers yet
Just when it seems like the human race is getting so advanced that there will be laser warfare from the skies, some moron in Florida tries to walk to New York in a bubble suit that he made.
Reza Baluchi's dream is to walk to New York through the ocean. He's tried (and subsequently failed) multiple times over the last decade. His bubble made it to Flagler Country (on the east coast of Florida, just north of Daytona Beach) this time. He has many, many miles to go.
But credit to him for figuring the food thing out. He's not wasting his time with fishing on the ocean. The man puts food and water in his bubble. He's innovative, I guess.
A woman was in a high-speed car accident after 'letting God take the wheel' last month on a main road.
Long story short, she crashed into someone. Her 11-year old daughter was in the passenger seat and, miraculously, was not seriously injured in the crash. The other driver was hit at 100 MPH and they were also not injured. The driver went to the hospital and was completely sober - just being faithful.
As always, Give 'Em Hell.