10 Fun Facts About Boise State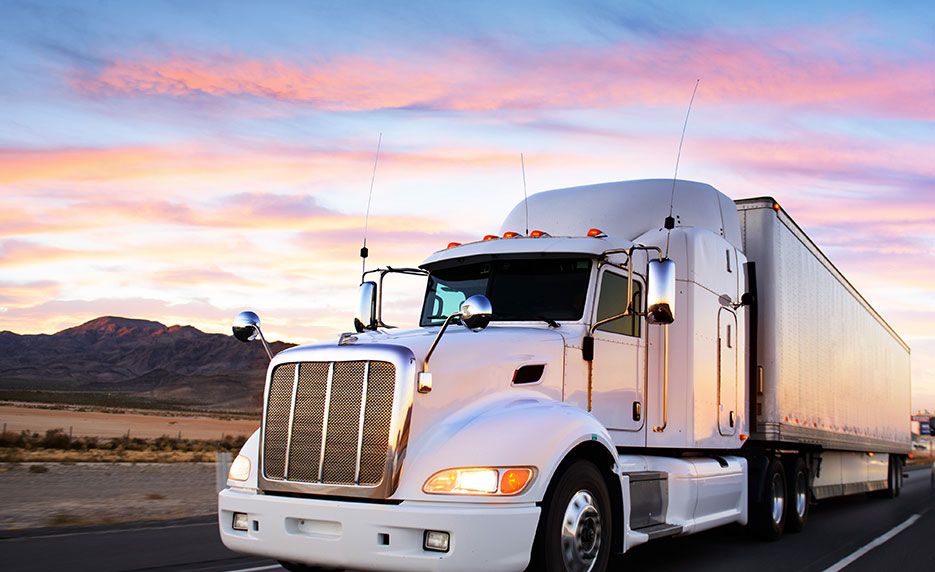 As we get ready for Homecoming (this is a thing apparently? Is there a dance? Is there a king and queen?) this Saturday against the Broncos, let's take a look at 10 fun facts about the prestigious academic institution known as Boise State University. These may or may not be true.
GEHB is a freemium newsletter for off-brand BYU coverage - if you would like to subscribe or upgrade to a paid subscription, click here:
1. You can major in truck driving.
Truckers are great - they generally keep the bathrooms really clean at truck stops, and they get us all our crap. Very important. Just not typically associated with a university. But if you need to pad your enrollment and graduation numbers, it's a good way to go.
The weird part is their commitment to using the term "lugnuts" instead of "GPA" when talking about grades.
2. They may have set a record for money spent per baseball win
2020 was the first year ever for the Bronco baseball program and it was also the last. After investing millions in research, hiring coachings, prepping facilities, bringing players in and getting them ready to play, COVID cut their inaugral season short.
And the university promptly cut the program. It stands with an all-time record of 9-5.
3. It bottoms out the US News National University Rankings
US News has national and regional rankings - the national is what you'd expect and the regional are schools like LMU, or St Mary's. They have 391 national universities and BSU falls in the "299-391" range, with other Ivy-lite programs such as:

4. In lieu of the ACT or other entrance exams, students may opt for a potato cook off
With a panel of judges as the admissions directors, students may prepare their favorite carb loaded dish and present and oral history of the state of Idaho.
One caveat to this, is that if you wish to also apply for a scholarship through the Potato-husbandry Program, you cannot use cheese. You have to compete and win at the highest levels to get your education paid for, no crutches allowed.
5. The American Association of Optometrists has identified their field as a major danger
While it is well established that geese/ducks/Aggie fans occasionally mistake "the Blue" for a body of water, it is not talked about nearly enough that the AAO has repeatedly condemned the field as it can cause severe eye damage from extended viewing.
Oddly enough, the American Association of Opthamologists are quiet on the issue as they have seen an uptake in business in the general Boise area.
6. The Library and the Stadium are both named after Albertson's (yes, the grocer)
This one actually makes sense because the school's two most successful programs are definitely football and its extensive implementation of "Hooked on Phonics".
7. It was initially a Episcopal school
The Broncos have some history in common with the Cougars here - the school was founded in 1892 as St. Margaret's School by the Episcopal Church (similar to BYA), then grew to Boise Junior College in 1932. In 1934, the church ended its support and a board of directors took the reigns.
They started award bachelor's degrees in 1965 to become Boise College and in 1969 joined the state system as a public school, finally becoming a university in 1974.
8. Kate Kelly is the only non-sports alumni I've ever heard of
It's not actually that Kate Kelly, but it caught my eye scanning down this list.
There's seriously nobody cooler than a regional director of Wells Fargo? Or your run of the mill state supreme court justice?
9. The cost of attendance is...the average cost to attend
I was actually trying to find their tuition and fee schedule to see how much they were charging. Found out in-state tuition is lower than LDS tuition at BYU, so that's cool if you want to live in Boise forever. No problems with that. But this being at the top of the page made me laugh:
10. A win Saturday will bring the series record since it became a rivaly to .500
We've purged the 50-12 2003 game from memory, we all remember the Matt Payne game in 2004, then there was a break. Since 2012 when the game became an annual fixture, the record sits at 4-5.
Over the 9 game stretch, the Cougars have actually outscored the Broncos 237-221, which is surprising, but fun. We've got 2 more games left before the game like moves to some rotation with Utah, winning those and winning the rivalry era series is a big feather in our caps.
If you have not joined us on Discord, sign up here: https://discord.gg/dHHQqBWs2s